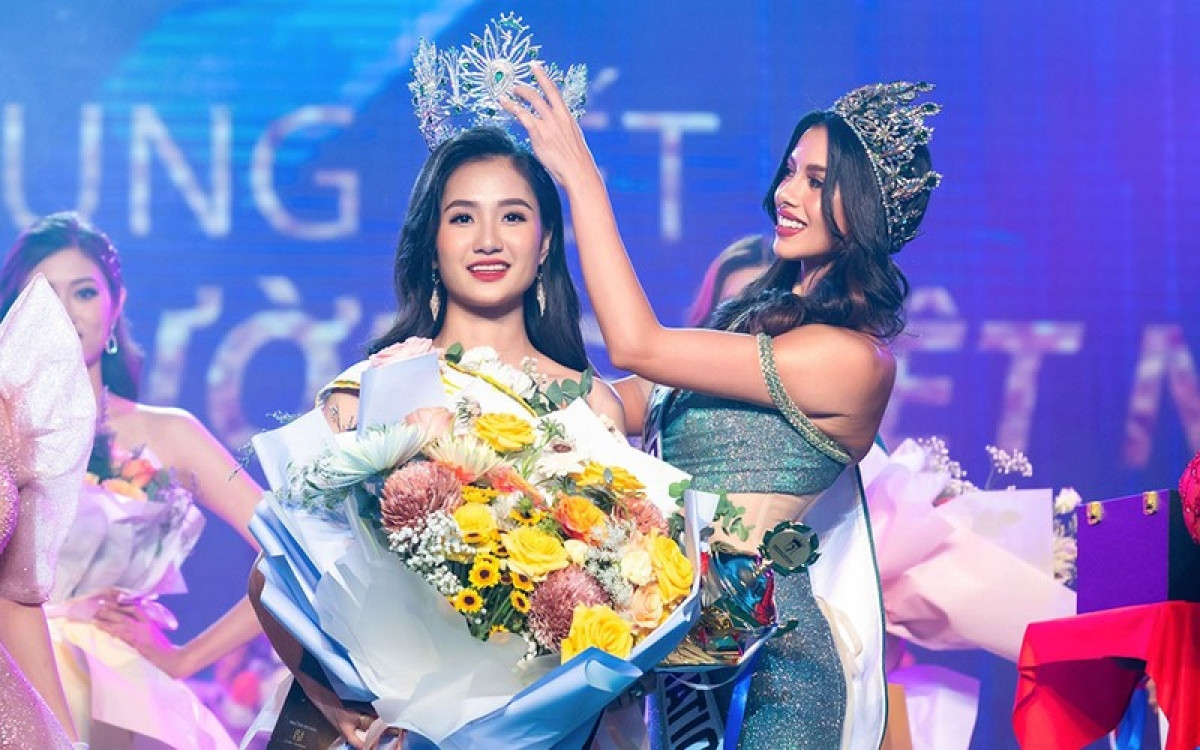 Elsewhere, Ha also picked up a win in the "Best in Eco Dress" sub-contest.
The first runner-up of the competition ultimately went to Ifunanya Basilia Ikochukwu of Nigeria, while the second runner-up was named as Yashna Beeharry of Mauritius. The third and fourth-placed sports were given to Ratana Sokhavatey of Cambodia and Genesis Guerrero of Ecuador.
Ha, born in 2004 in the southern province of Ben Tre, is a student at Vinschool High School in Ho Chi Minh City. She is most notable for possessing a strikingly-beautiful face with a height of 1.70 metres, measuring 85-56-90. She first rose to prominence after being crowned Miss Eco Vietnam 2022 last June.
Miss Eco International was originally formed back in 2015 with the motto of "Beauty for Eco". The main motivation behind starting the pageant was to spread environmental awareness among the masses through the theme of economics and the environment. In addition, the pageant also abides by the motto of finding an emissary specifically for environmental causes.