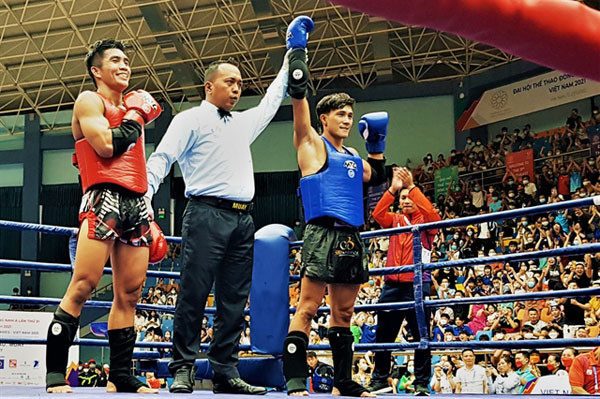 Nhat, who has pocketed eight world titles in both combat and performance events, won his first-ever SEA Games last month. After many Games editions that saw him fall short, he finally added the regional sports meet title in the men's 60kg to his illustrious collection of titles.
This will be his second appearance at World Games, the first coming 12 years ago when the 21-year-old was defeated in the first round by the then-defending champion from Thailand.
"World Games does not gather all the strongest athletes like the world championship. But many competitors still want to show their power in his arena. To reach the World Games, athletes are selected carefully, so they are really high-quality fighters," Nhất said.
"The loss from the first time was a big lesson for me. It reminds me to train hard every day, sharpen my skills and improve my competitive mind. I am not scared of anyone anymore when I am in the ring.
"My first target at the coming World Games is a win in the first round. And then I will try my best, to not only get a high result, but also introduce Vietnam's Muay Thai on the international stage," said the fighter, who also won several titles in Asian tournaments.
On the women's side, Ly, 27, will defend her title in the 57kg class.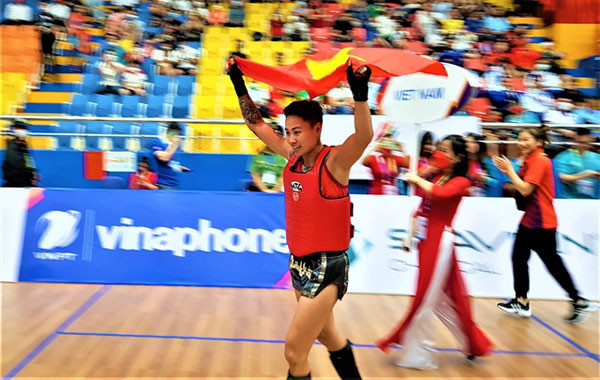 Ly needs no introduction to the world of Muay Thai. She is the Asian and International Federation of Muaythai Associations World Champion.
At the previous Games in 2017 in Poland, Ly defeated rivals from Spain and Poland in the qualifiers. She then beat Thai Apasara Koson to take the belt.
Ly won the world championship title in 2019 and has been a SEA Games champion three times. The World Games is an international multi-sport event, meant for sports, disciplines or events within a sport, that were not contested in the Olympic Games. The Games are usually held one year after the Olympics.
The 11th Games were scheduled for 2021 but were delayed when the Tokyo Games were moved from 2020 to 2021 due to the COVID-19 pandemic.
It is expected that almost 3,600 athletes competing in 30 different sports will attend the Alabama event.
Source: Vietnam News