Nguyen Manh Dung is one of the leading experts in the field of startup investment. He worked for 13 years with CyberAgent Capital as director of the firm's investment fund in Vietnam and Thailand. After leaving CyberAgent Capital, he founded Do Ventures. Dung talks with VietNamNet about Vietnam's online education market.
Vietnam has great potential to develop online education
Vietnam is one of the countries that pays great attention to education. Vietnam's total education spending in 2018 stood at $20 billion. With a turnover of about $200 million, the online education sector currently accounts for only about 1% of the total market revenue.
In 2019, Vietnam was in the top 10 of the fastest growing online education markets globally with an annual growth rate of 44.3%. According to Ken Research, the online education market in Vietnam could grow about 20.2% in the period of 2019-2023.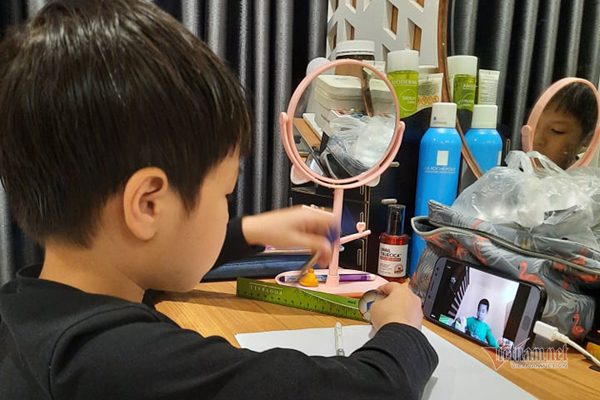 Vietnam is in the top 10 of the fastest growing online education markets globally.
In fact, during the Covid-19 epidemic, the digital transformation trend has accelerated as many schools had to close due to social distancing.
Regarding the potential of Vietnam's online education, Dung said that Vietnam's EdTech (educational technology) market has attracted a lot of attention from foreign investors over the years.
According to a recent report by Do Ventures, EdTech is the third most invested field in Vietnam in the past eight years in the technology sector. The total venture capital investment in Vietnam's EdTech is $103 million, just behind the payment field ($462 million) and retail ($416 million). However, the field of EdTech and digital transformation of education in Vietnam is still at its beginning.
According to Dung, Vietnam's EdTech development potential follows the development trend of Asian and Southeast Asian markets.
Besides China and India, Southeast Asia is a region that has favorable conditions for the development of EdTech, such as its young population, fast-growing economy, competitive wages, and increasing number of smartphone users and good Internet coverage.
What barriers exist for digital transformation of VN education?
Dung said that each education market will have its own characteristics, mainly due to users' habits.
In some Asian countries such as Japan, South Korea, China or Vietnam, study results are seen as a competitive advantage to build a career. This factor leads to a large education market.
As for the online education sector, there are still hurdles in Asian countries. Asian students sometimes lack persistence if they have to study on their own. They are familiar with the classroom environment and sometimes need motivators such as parents, teachers, and friends to study effectively.
Statistics for investments in technology start-ups in Southeast Asia since 2013 show that education is currently ranked in the top 3 in terms of total investment capital, only after payments and retail. Data: Do Ventures
According to Dung, the online education sector currently accounts for only about 1% of total education spending in Vietnam. Therefore, Vietnam is considered a golden land in the eyes of venture capitalists.
In Asia, China and South Korea are the booming markets for online learning. For another developed country, Japan, the online learning market seems to be less explosive.
If looking closely at the regional context, even before the Covid-19 pandemic, online education thrived in only some countries such as South Korea and China, with big names such as ST Unitas, SmartStudy, and VIPKid.
Although Vietnam was behind these countries, the transition to an online learning environment is an irreversible trend. The Covid-19 pandemic has been an opportunity for the EdTech market to boom in Vietnam.
With the trend of digital transformation in the education sector and the habits of using technology of young people, the online learning market will become more popular and accessible in the near future.
Online-offline model to promote online education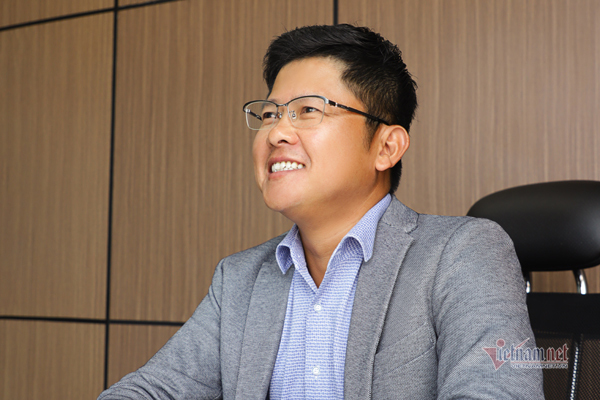 Nguyen Manh Dung - the founder of Do Ventures.
Dung told VietNamNet that in order for online learning to be more effective, Vietnam create a link between online and offline learning models to combine the advantages of both types.
Manabie, a Japanese online education startup invested in by Do Ventures, is such a model. This model helps students study from anywhere while they interact offline with individual counselors and those who learn together through education establishments.
However, according to Mr. Dung, in this model, online learning is still the focus. The offline centers will play a role in facilitating better interactions as well as increasing brand coverage and visibility.
From a broader perspective, whether online or offline, learning quality and efficiency are still the main factors that help a business develop in the education sector, especially EdTech.
If EdTech companies ensure that their education programs are on the right track and that the system works effectively, this will be an advantage to help answer the question of whether the company is able to compete and grow in the EdTech market.
Experience in investing in EdTech models of Do Ventures shows that it is not difficult for learners to become familiar with the online environment. The key is the founder's experience in implementing products and maintaining the quality of education in the long run.
Trong Dat

Thai Van Thanh, director of the Nghe An Education and Training Department, said if there are favorable conditions, online teaching will bring big benefits, especially in remote areas.

Three conditions are needed to make online teaching more common in Vietnam: parents' support, teachers' capability of shifting to new teaching methods and students' readiness for a new style of interaction.