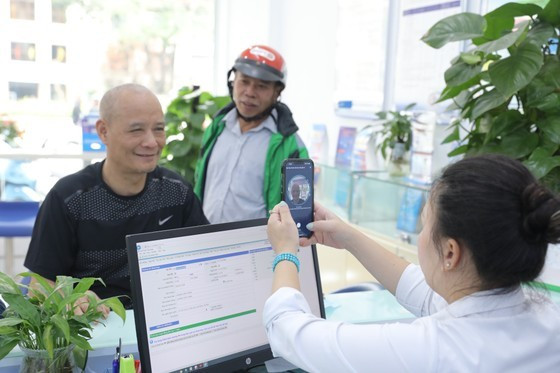 A mobile subscriber of VinaPhone is having his personal information checked by the carrier

Accordingly, after 10 days launching the task nationwide, 27 percent of 4 million mobile subscribers of all network carriers needing to correct their personal information compared to the National Population Database has finished the task. However, the quantity of people coming to perform this task has lately shown signs of slowing down.
To ensure customer rights and keep up with the task progress, the Authority of Telecommunications asks that mobile service providers maintain a stable number of necessary devices and human resources to answer the information certifying demands of their customers in the upcoming time.
Simultaneously, these carriers are requested to actively review and categorize their own subscribers into groups according to terminal equipment, age, etc. in order to better propagandize the task or notify them via suitable channels (message, phone call, mass media) so that they can timely update their information in compliance with the law and continue the service.
Before this, on March 12, the Telecommunications Authority issued Dispatch No.954/CVT-PTHT, requesting all telecoms businesses to use all possible methods to ensure they obtain correct and standard information of their mobile subscribers compared to the National Population Database by March 31.
Source: SGGP