Over 10,000 rose trees to replace fence at Hanoi park
More than 10,000 rose trees are being planted to replace the fence which has just been removed at Thong Nhat Park in Hanoi.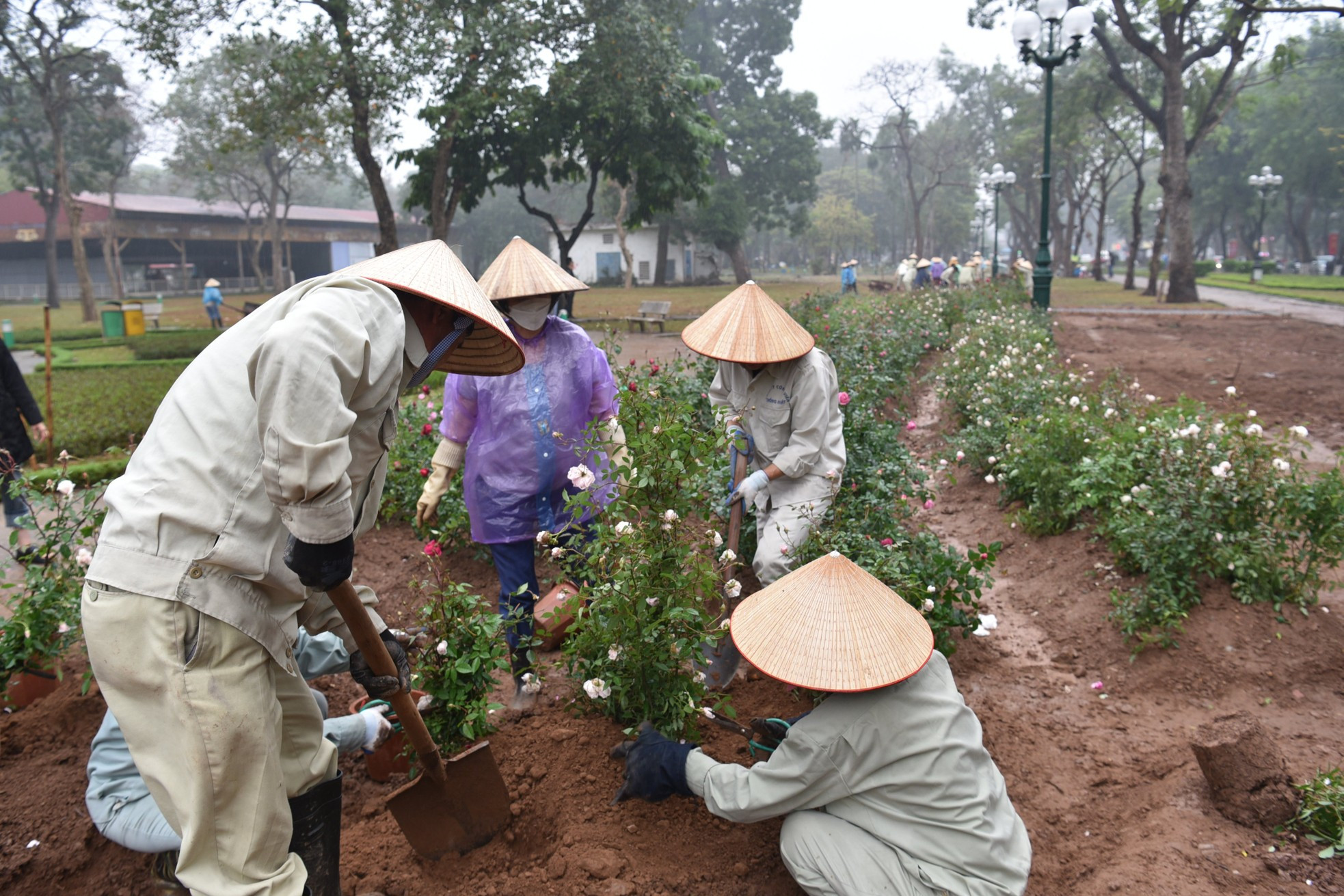 Earlier, more than 400 metres of fence had been removed from the park area facing Tran Nhan Tong Street which was recently turned to a walking area during weekends. Admission to the park has been free.
As the barriers have been removed, Thong Nhat is now connected directly with Tran Nhan Tong street and Thien Quang Lake, creating a large walking space for people.
On the morning of February 3, workers at the park started growing over 10,000 rose trees in the area where the fence was removed.
The roses are expected to better decorate the park at the surrounding walking area, as well as prevent vehicles from entering the park.
Source: Dtinews