TMX Global's country manager for Vietnam Thomas Harris has shared that, last year, Vietnam experienced its fastest GDP growth of 8.02 per cent since 1997, totalling $413.8 billion.
Yet, with supply chain disruptions impacting an average of 0.47 per cent of business revenue around the world, Vietnamese firms are potentially forfeiting an estimated $1.9 billion a year in sales.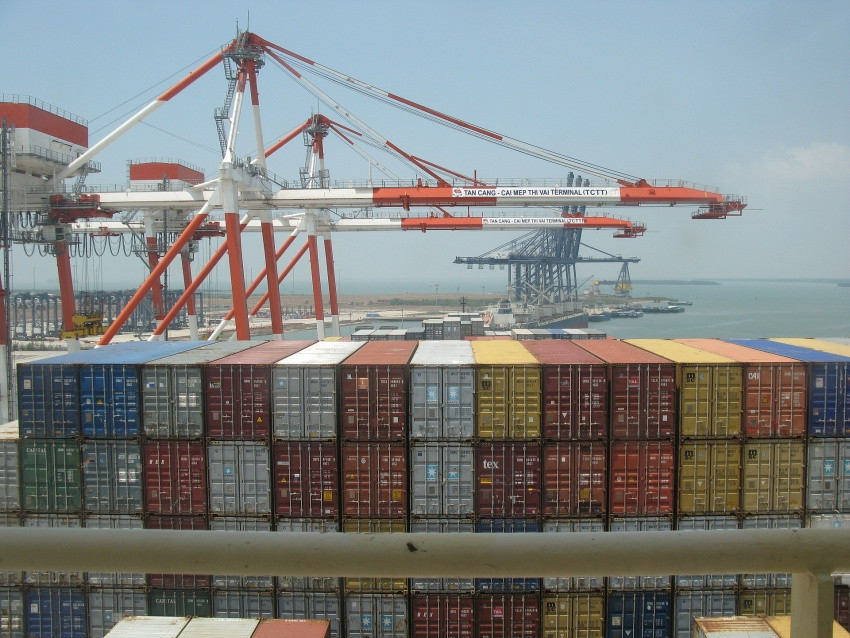 The logistics sector has great potential in the supply chain
Compared to other economies in the region, Vietnam has fared very well in its growth following the pandemic. The country experienced its fastest expansion in 25 years, yet some businesses were still adversely impacted by supply chain disruptions.
Harris stated, "As a manufacturing hub, the high freight costs, tighter coal supplies, and inflation have been putting a strain on the finances of supply chain stakeholders. All in all, these disruptions have cost Vietnamese businesses, especially those in the textiles and electronics industries, a huge sum in terms of lost sales."
"Further to this, while Vietnam has benefited from manufacturers and businesses rebasing their facilities outside of China over the last year, Vietnam is also showing signs of an export slowdown. This comes in light of a global slowdown in demand, and it is thus more important than ever for the country to strengthen its supply chain capabilities to be resilient against economic pressures," he added.
Since 2015, the Vietnamese government has been proactively working on the first national development strategy to harness renewable energy, with a goal of powering 32 per cent of total primary supply and electricity generation through renewables by 2030. This has resulted in a massive growth in solar capacity between 2019 and 2020.
However, a lack of proper supply chain infrastructure is having a knock-on effect when it comes to the country's energy security and its ability to deliver low-carbon products. This could adversely impact businesses' operations and their competitiveness on the global stage over the long term.
Today, Vietnam urgently needs a secure supply of green energy for its economic growth. Growing industrialisation and economic modernisation is projected to increase energy demand by over 8 per cent per annum during the 2021-2030 period. At the same time, Vietnam has also received international support to transition to cleaner sources of energy, as demonstrated by the G7's recent pledge of $15.5 billion.
Harris cited COVID-19 as a key example of how gaps within Vietnam's supply chain infrastructure can be barriers to this transition.
For instance, while the government has been investing in connectivity within and between Tier 1 and 2 cities to reduce potential bottlenecks, there remained transportation limitations due to lockdowns and delayed policy responses, which impacted the availability of wind power equipment during the pandemic.
Vietnam's green energy transition is crucial not only because of global pressures, but to also bolster the country's energy security. Over 70 per cent of the country's industrial parks continue to be powered by the national power grid – sustained by coal – and the global energy crisis has shown that a reliance on coal can be detrimental to Vietnam's economic growth – as illustrated by the persistent power outages and energy shortages that industries faced throughout 2022.
"Consumers are also becoming more eco-conscious, which means that a business' ability to stay competitive on the global stage will also hinge on the country's green transition. However, since the pandemic, we've seen that the transition is a complex process for Vietnam – one that hinges greatly on global trade and supply chains. With that, bolstering the nation's supply chain landscape will not only directly benefit its longstanding manufacturing pillars such as textiles and footwear, but also positively impact all businesses that are on this national trajectory," he added.
In terms of the key considerations for Vietnamese companies and their supply chain strategies, he notes three key areas:
Process – where operations are optimised and geared towards fast-changing customer preferences.
Technology – leveraging digitalisation and emerging innovations to enable the necessary business transformations.
People – where the logistics workforce now needs to upskill and transform to serve a reinvented supply chain.
Source: VIR