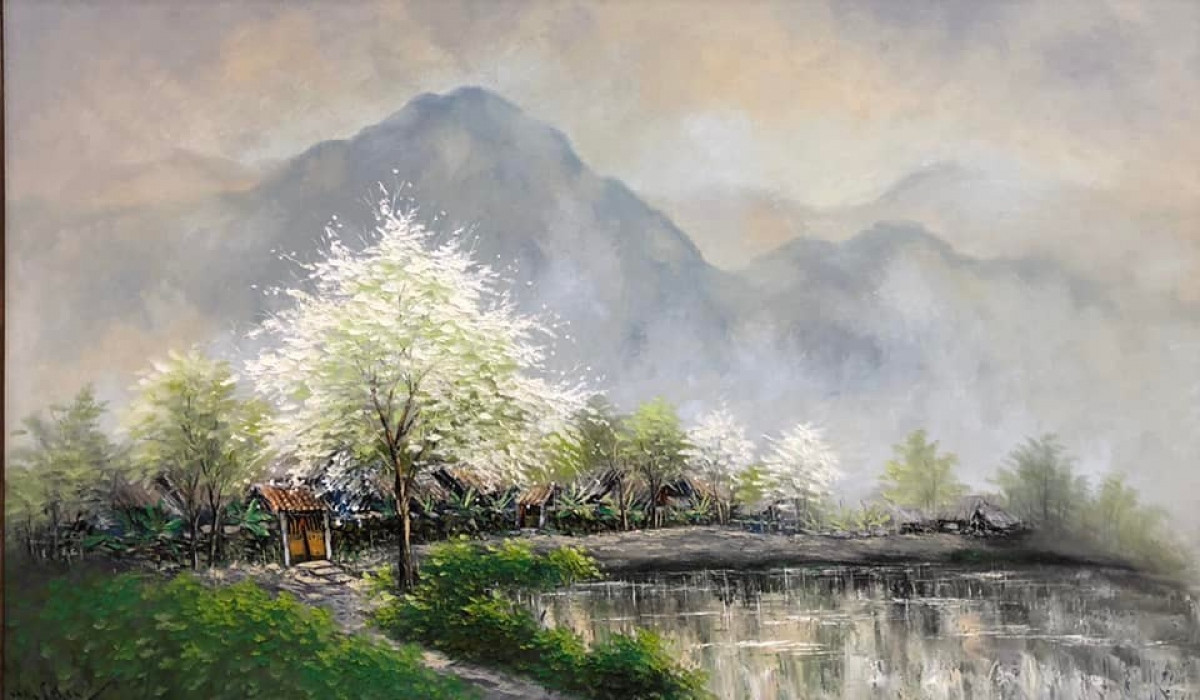 The exhibition titled "Colours of Vietnam" is part of Vietnam Days in the UK to celebrate 50 years of diplomatic ties between Vietnam and the UK.
Painter Nguyen Minh Son said through the event Vietnamese artists have the chance to introduce local landscapes, culture, and daily life to art lovers in the UK. He expressed hope the display would serve as a bridge to strengthen cultural connectivity between the two sides.
Sharing this perspective, Vietnamese Ambassador to the UK Nguyen Hoang Long emphasised that cultural exchanges are considered to be an ideal way to enhance people-to-people diplomacy between the two countries. According to the diplomat, the exhibition will help introduce a young, dynamic, modern, and developed Vietnam to British friends.
The Vietnamese Embassy in the UK will organise a series of events on politics, economics, trade, education, tourism, and culture across the UK to mark the 50th anniversary of bilateral diplomacy this year, he revealed.
"Colours of Vietnam" is the second exhibition put on by Vietnamese artists at D-Contemporary after the solo exhibition "Big World, Little Eyes" in English, was held by local young painter Xeo Chu held in London last year.
The exhibition is scheduled to run through to April 7.
Source: VOV