Panama-flagged AH SHIN fire under control in Vietnamese waters
Relevant Vietnamese forces on February 6 reached Panama-flagged AH SHIN and contained the fire that broke out on the cargo ship two days earlier.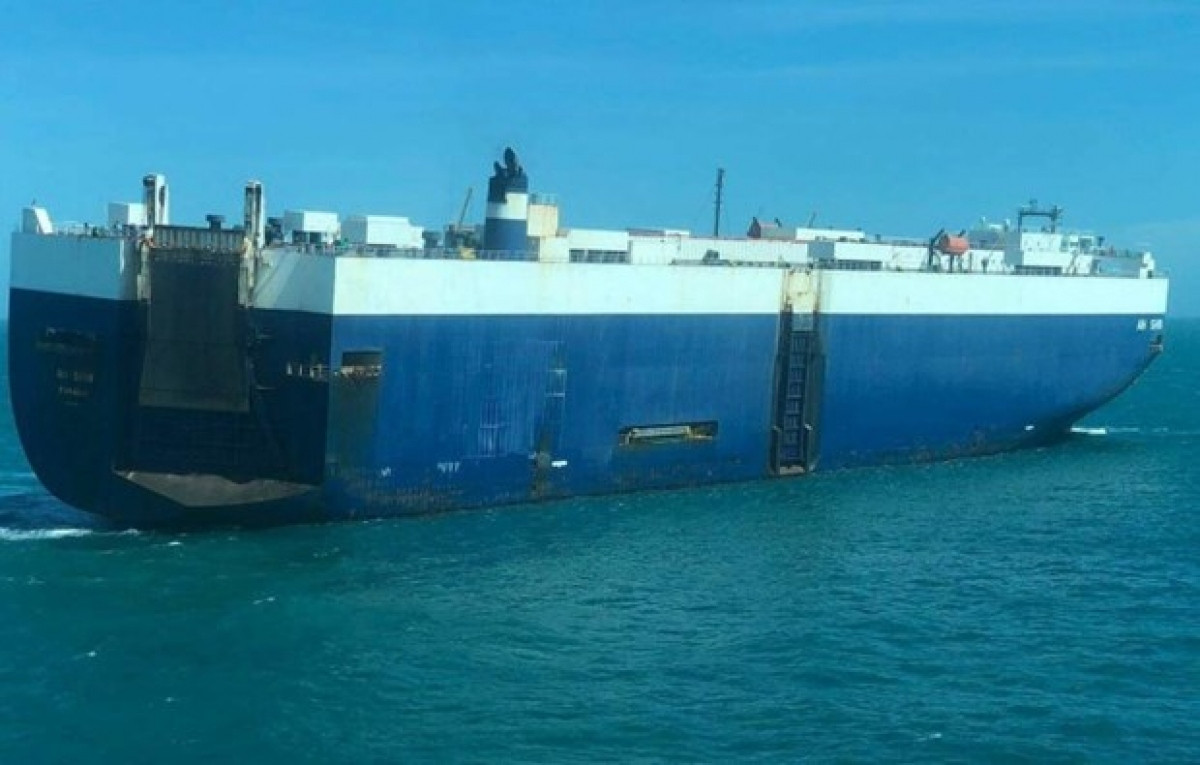 Smoke has no longer been seen from the vessel as of noon February 6, according to the Maritime Administration of Vung Tau.
The Maritime Administration of Vung Tau said on February 4 they received news from the Maritime Search and Rescue Coordination Centre, Zone III, that the Panama-flagged vessel suddenly caught fire when it was en route from the Republic of Korea to Singapore.
The vessel was forced to divert to the waters of Ba Ria - Vung Tau to handle the fire and overcome the consequences of the incident.
The Maritime Administration of Vung Tau then contacted the Panamanian captain knowing that the ship was positioned in the waters approximately 25 nautical miles off Vung Tau coast. AH SHIN was carrying more than 4,500 cars and 21 Russian sailors on board.
The captain said the sailors had used up CO2 on hand to put out the fire, but they failed. They then signaled SOS asking for help from relevant Vietnamese agencies.
The Maritime Administration of Vung Tau and the local Firefighter Department dispatched out forces to support rescue work.
After the fire was brought under control, rescue forces are finding a way to approach the fire compartments on the ship to investigate the cause.
Source: VOV