Earlier in 2017, Hanoi's authorities launched a campaign to deal with pavement encroachment. Pavements in many main streets in Hanoi, including those in the Old Quarter, have been marked by lines to zone the areas for pedestrians, but the situation has barely improved.
Recently, Director of the city's Department of Transport Vu Van Vien proposed the use of around 400 cameras detect pavement violations as authorities can't be on duty all the time.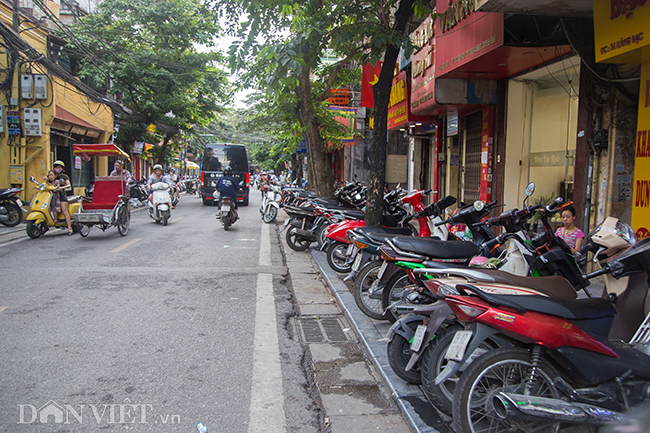 Hang Bac Street's pavements are filled with motorbikes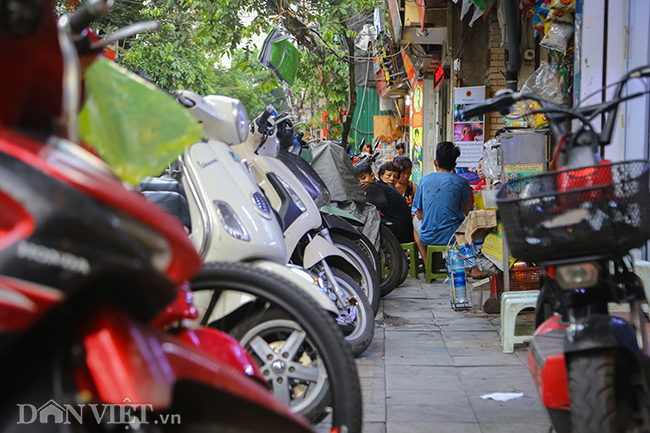 Under the city's regulations, at least 1.5 metres of pavements has to be used for pedestrians. However, in reality, many pavements are occupied by illegal parking lots and business services.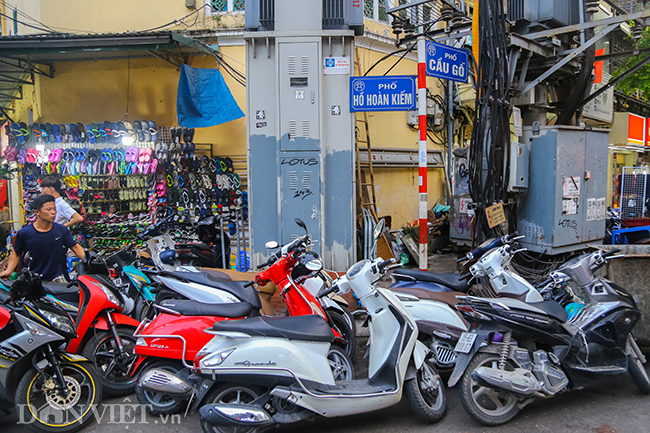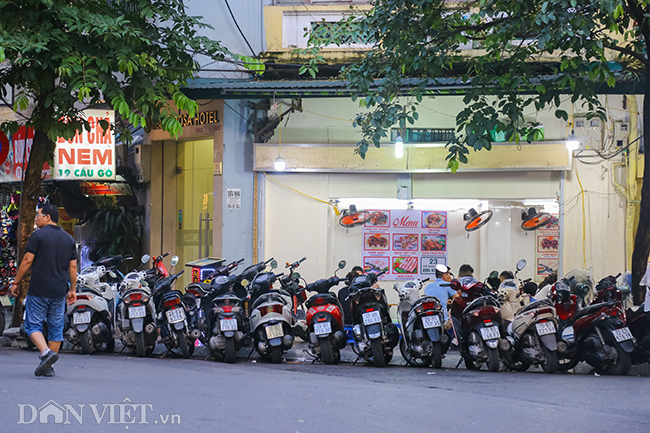 Various food services on Cau Go Street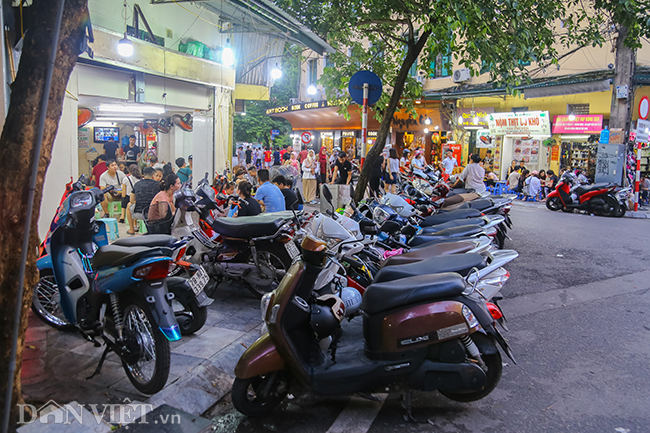 Even, at peak times, many restaurants allow their customers to park their vehicle on the road-bed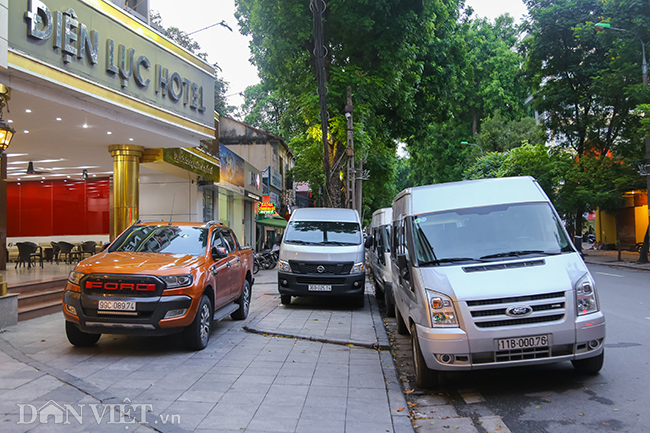 A parking lot for cars on Nguyen Huu Huan Street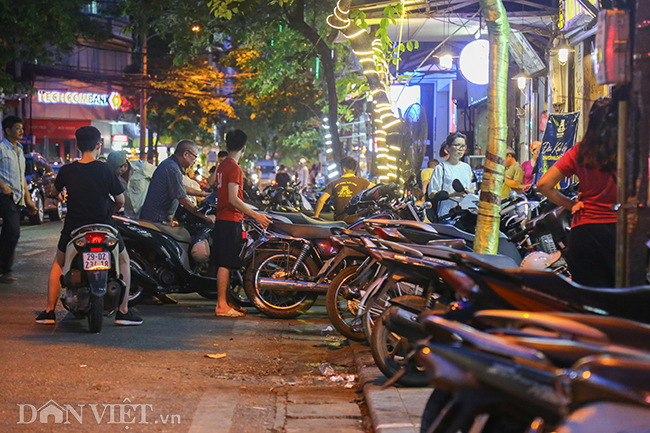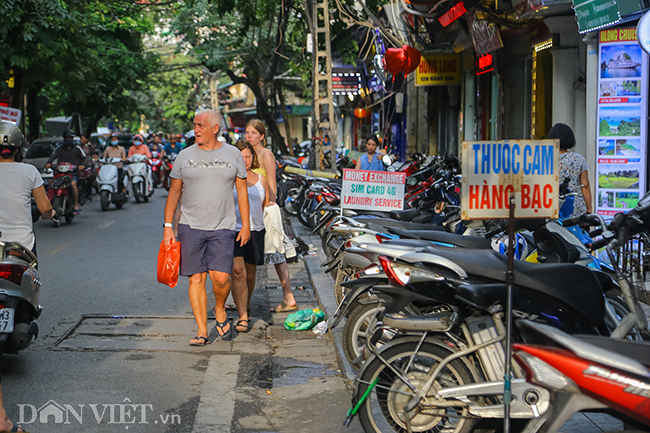 Food stalls operate more on pavements in the evening
Dan Viet/Dtinews