The Ministry of Industry and Trade will focus on building the legal framework and institutions in line with integration commitments to create an optimum environment for investment, business and production.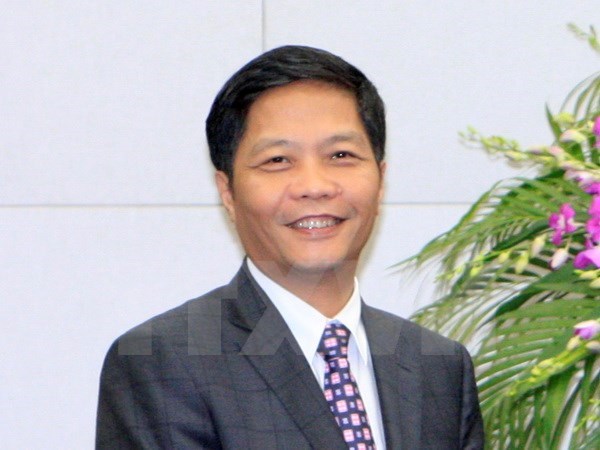 Minister of Industry and Trade Tran Tuan Anh.
The new Minister of Industry and Trade Tran Tuan Anh made the statement to Vietnam News Agency correspondents while discussing the Ministry's plans for 2016-2021, noting that this priority is in line with the top tasks set by Prime Minister Nguyen Xuan Phuc. Those top tasks are maintaining macroeconomic stability and creating the best favourable conditions for development.
He pledged that the Ministry will respond to the demands of the business community, the economy and consumers and correct the shortcomings in State management in sectors under the ministry's supervision.
Discussing key solutions to maximise the benefits from free trade agreements (FTAs), the Minister again stressed the need to complete a legal framework to facilitate the implementation of commitments Vietnam has made under the FTAs.
Restructuring the industry sector, including mining, energy, export-import, and domestic trading, along with rearranging State-owned enterprises, is also important, Minister Anh said.
He added that the Ministry will also enhance support for startup businesses and small- and medium-sized enterprises for international integration.
VNA