Lychee growers in Luc Ngan District in the northern province of Bac Giang are busy harvesting the fruit.
The litchi productivity in Bac Giang this year was lower than last year, but the fruit price is much higher.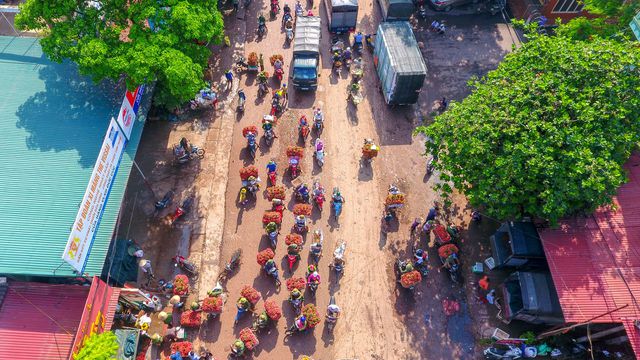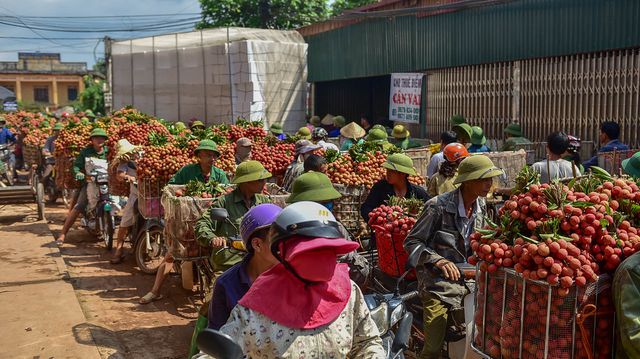 These days, mains roads in Chu Town in Luc Ngan District are bustling from early mornings when people rush to buy litchi, causing traffic congestion.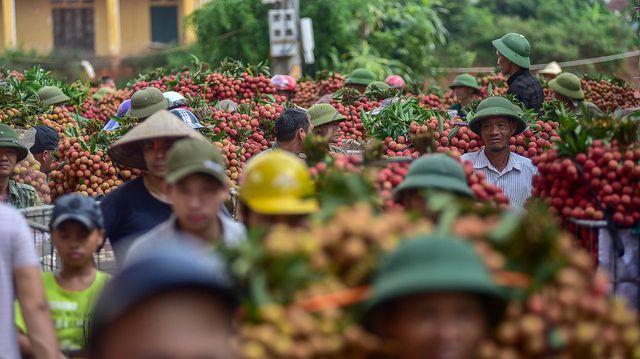 People often pick up lychee from 4 am for wholesales.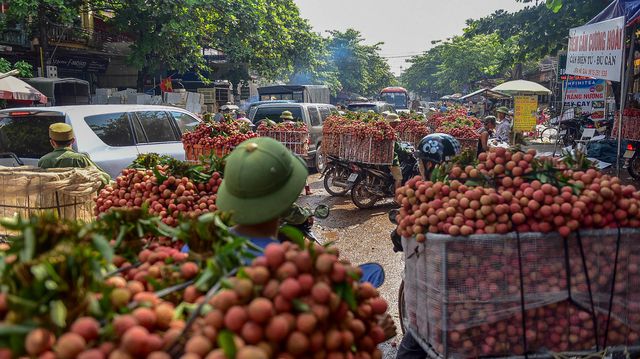 Cao Van Hoan, vice chairman of Luc Ngan District, the district's litchi productivity this year will be around 75,000 tonnes, down 40% against last year. The litchi price is now at VND30-70,000 (USD1.3-3.04) per kilo, much higher than last year.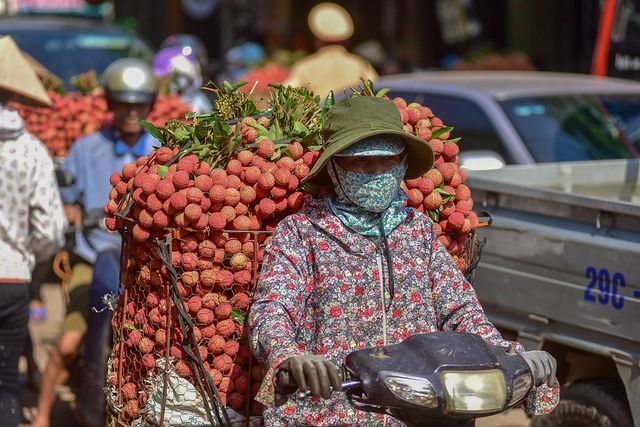 "The district is expected to pull in the total litchi revenues of VND3 trillion (USD130.4 million) this year," Hoan added.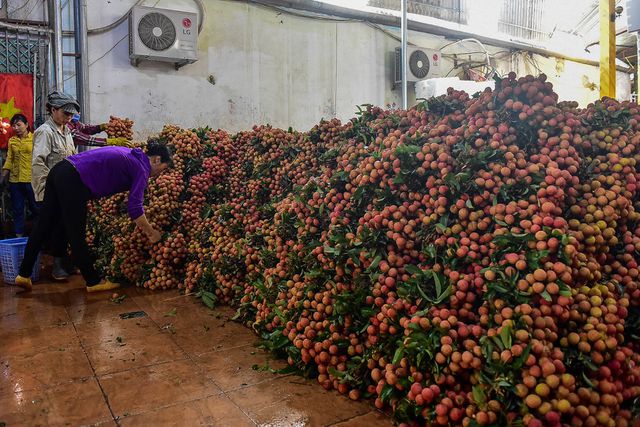 Nguyen Thi Ly, a local resident, said that her family's lychee productivity would be 10 tonnes. Half of the figure has been harvested with higher prices than 2018.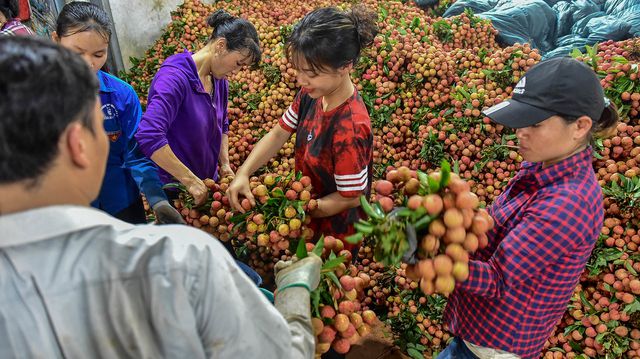 Spoilt lychee removed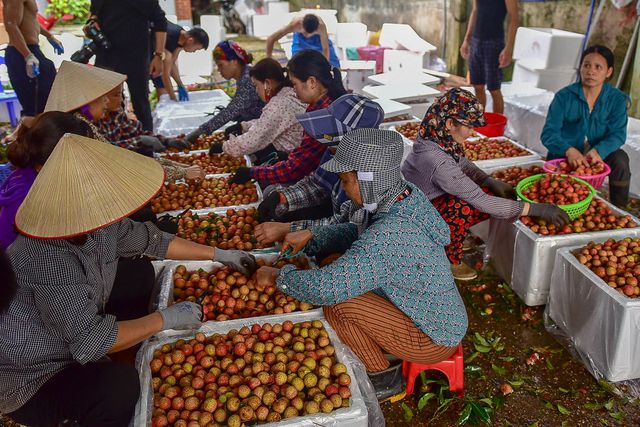 Lychee wrapped for being exported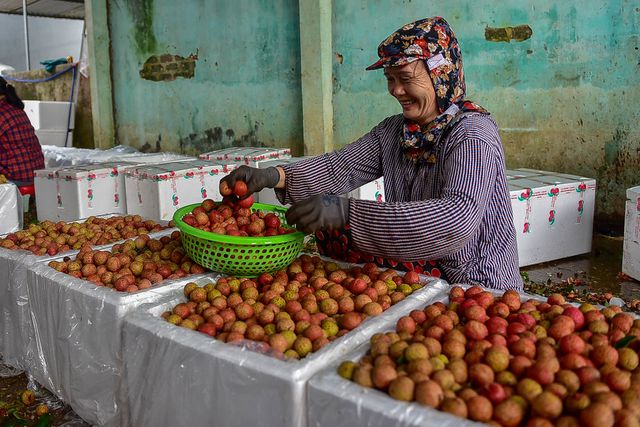 Ice used to preserve the fruit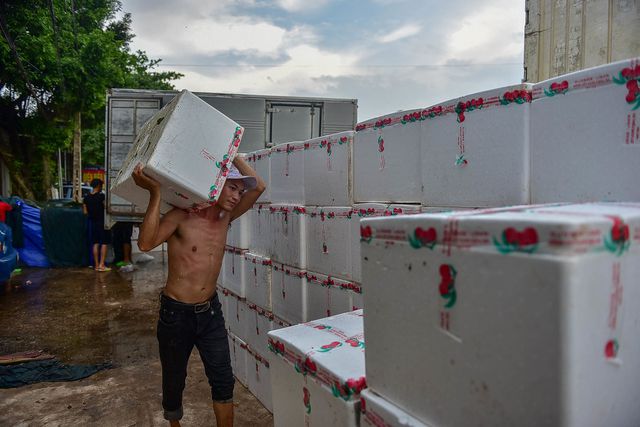 Spongy boxes waiting to be transported to HCM City and China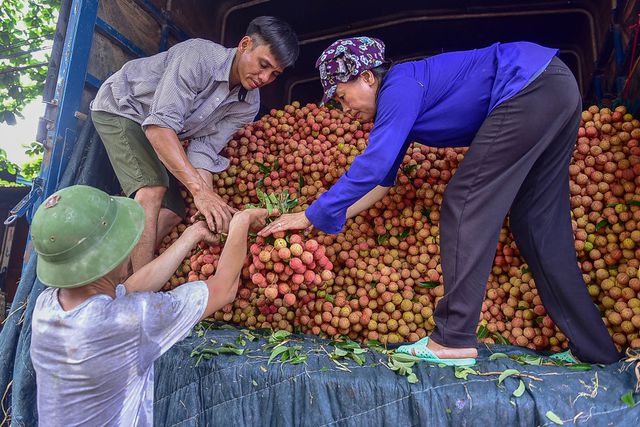 Many traders bring the fruit to other localities for sale such as Hanoi, Hung Yen and Lang Son
Dtinews

With an area of about 28,500 hectares of lychee, the northern province of Bac Giang is expected to harvest 150,000 tonnes of fruit in the 2019 crop.