Phu Quoc prepares to welcome tourists from October
To welcome tourists again, at least 70% of the population on Phu Quoc, Vietnam's largest island, must be vaccinated against Covid-19 to ensure herd immunity.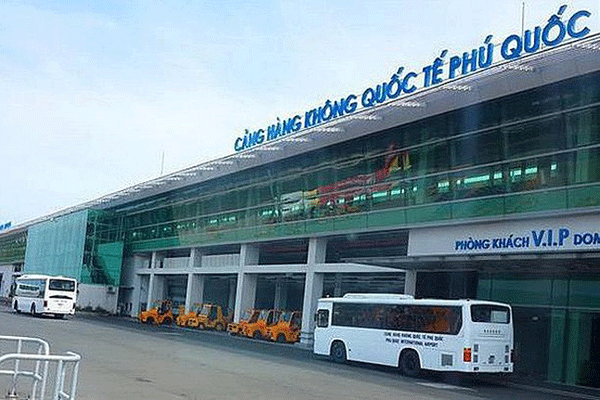 Phu Quoc Airport has been closed due to the impact of the Covid-19 epidemic.
The Ministry of Culture, Sports and Tourism has prepared a project to open Phu Quoc island in the southern province of Kien Giang to foreign tourists from October 2021. To implement this plan, two conditions must be satisfied.
The first is at least 70% of the population and workers in the area opened for tourists must be vaccinated. Secondly, there must be official guidelines on entry and quarantine regulations for international travelers using vaccine passports.
According to the plan, Kien Giang province must administer the second shot of the vaccine to at least 70% of eligible people by September 2021. However, a strong outbreak of Covid-19 in the southern region may affect vaccinations.
To realize the goal of welcoming international tourists with vaccine passports to Phu Quoc from October or in the fourth quarter of 2021, Vietnam Airlines has asked the authorities to prioritize vaccinations in Phu Quoc to ensure that at least 70% of people are fully vaccinated with two vaccine doses soon.
The total population of Phu Quoc is 144,000 people, but only about 38,000 people have been vaccinated. Only about 4% of the population have received the second dose. The island needs about 250,000 more doses of the vaccine from now to the end of October.
A representative of Vietjet Air said the carrier is ready to fly to Phu Quoc. However, it is necessary to have a "green line" with a plan approved by the Government. That plan must clearly stipulate conditions to ensure safety for passengers and people at tourist attractions.
So far, the Ministry of Health has not issued specific instructions on procedures and regulations on entry and quarantine for international tourists using vaccine passports.
Vietnam Airlines has proposed that the Ministry issue official guidelines for the use of vaccine passports and quarantine regulations for qualified international tourists to travel to Phu Quoc and other tourist destinations as soon as possible.
In addition, there should be a procedure for domestic tourists who have been fully vaccinated against Covid-19 to travel to Phu Quoc.
According to the Civil Aviation Authority of Vietnam, a "vaccine passport" is a record of personal health data, including documents and papers on Covid-19 vaccinations or laboratory certification of negative tests against Covid-19, digitally authenticated.
Using the vaccine passport, combined with negative PCR test result, is an effective solution to restart the regular international air transport market.
To resume regular international passenger services quickly, it is necessary to apply 4.0 technology to certify vaccinations and Covid-19 negative tests. 
Vietnam's authorities are working to soon implement a 'vaccine passport' programme and adjust entry and exit regulations to facilitate foreign entries into the country, according to deputy foreign ministry spokesperson Doan Khac Viet.
He made the remarks on September 9 during a press briefing in response to reporters' questions on plans to expand the 'vaccine passport' programme, following the first flight applying the model, bringing fully vaccinated Vietnamese citizens back from Japan.
The country has closed off its borders against foreign arrivals since March last year, but has gradually allowed in a limited number of foreign diplomats, experts, executives, highly skilled workers, and repatriated Vietnamese, but there is no solid plan to welcome tourists yet.
On August 4, the health ministry issued guidelines on new quarantine protocols for people who have received two doses of COVID-19 vaccines or have recovered from the disease, Viet said, referring to the new decision to cut mandatory quarantine to 7 days.
Vu Diep

The gradual opening of international routes and the pilot opening of some tourist sites for foreign tourists are among important solutions in efforts to save the aviation, tourism, hotel and service industries.

The Ministry of Transport has basically agreeing to the Ministry of Culture, Sports, and Tourism's draft pilot plan on welcoming international tourists to Phu Quoc island in the Mekong Delta province of Kien Giang.