Vietnam's Phuoc Thinh finishes fifth at Mister Tourism World 2023
Vietnamese model Phung Phuoc Thinh claimed the fifth runner-up title at the Mister Tourism World male pageant which concluded in the Philippines on February 4.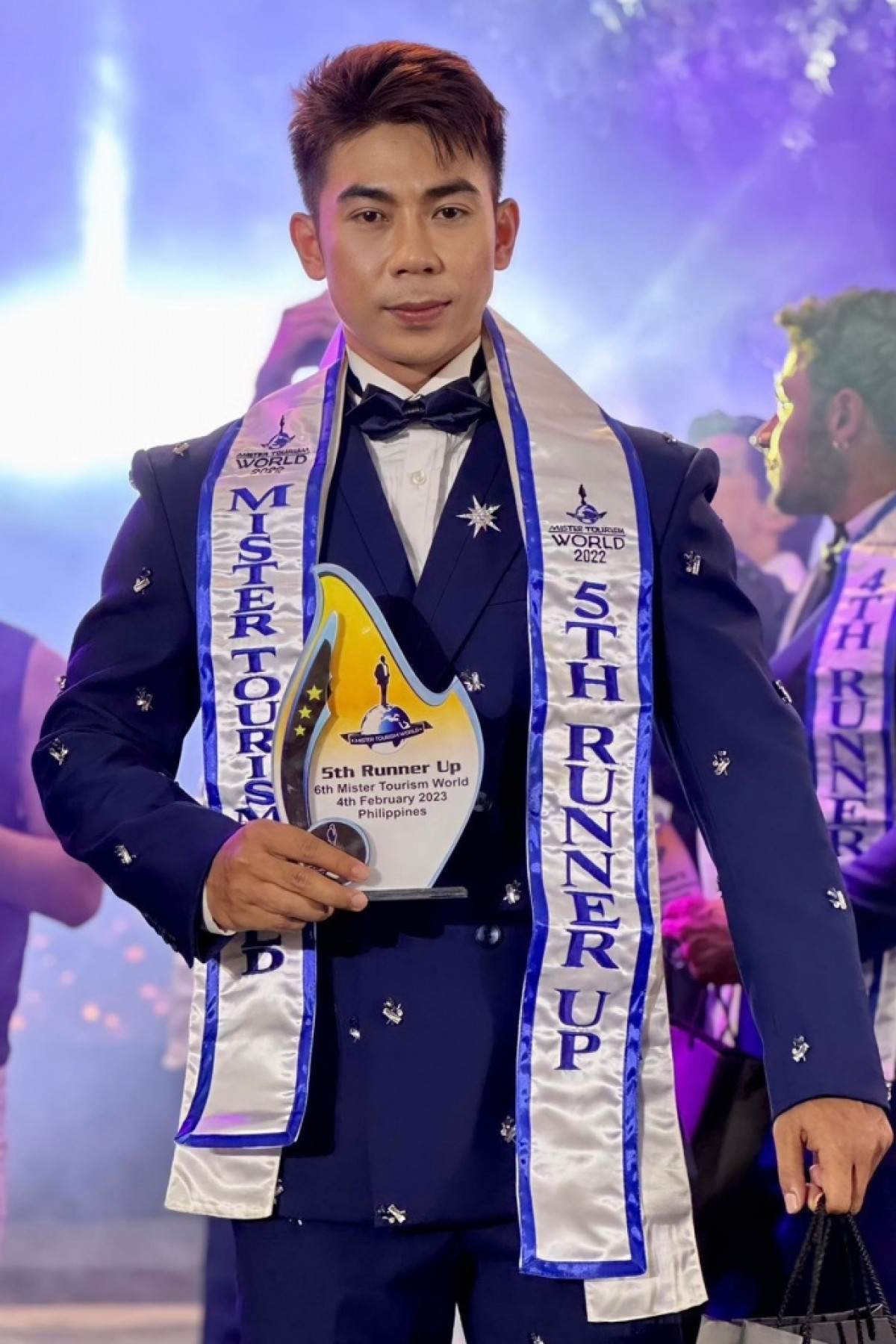 The model, who stands at 1.80 metres tall, weighs 72 kg, and measures 105-77-102 cm, was also awarded the Mister Friendship and Best Talent sub-title.
The titles awarded at the Mister Tourism World 2023 male pageant will spur him on to be more responsible for the community, as well as in tourism and environmental protection activities in the future, Thinh shared.
The Vietnamese model is particularly fond of travelling and discovering new cultures from different countries all around the world. The 27-year-old man is the founder and operator of The Next Journey Travel & Events travel agency in Ho Chi Minh City.
First held in 2016, Mister Tourism World has developed into one of the most famous male pageants throughout the globe, alongside Manhunt International, Mister World, Mister International, Mister Global, and Mister Supranational.
Vietnam sent two representatives to the 2016 and 2017 contests, with Pham Xuan Hien winning the Mister Talent sub-title in 2016.
After a year of postponement caused by the COVID-19 impact, the sixth iteration of Mister Tourism World went ahead this year, attracting contestants from 35 countries and territories worldwide.
Mister Tourism World 2023 went to the contestant from Uruguay. Representatives of Brazil, Thailand, Dominican Republic, Greece, and Vietnam were first, second, third, fourth, and fifth runners-up, respectively.
Source: VOV