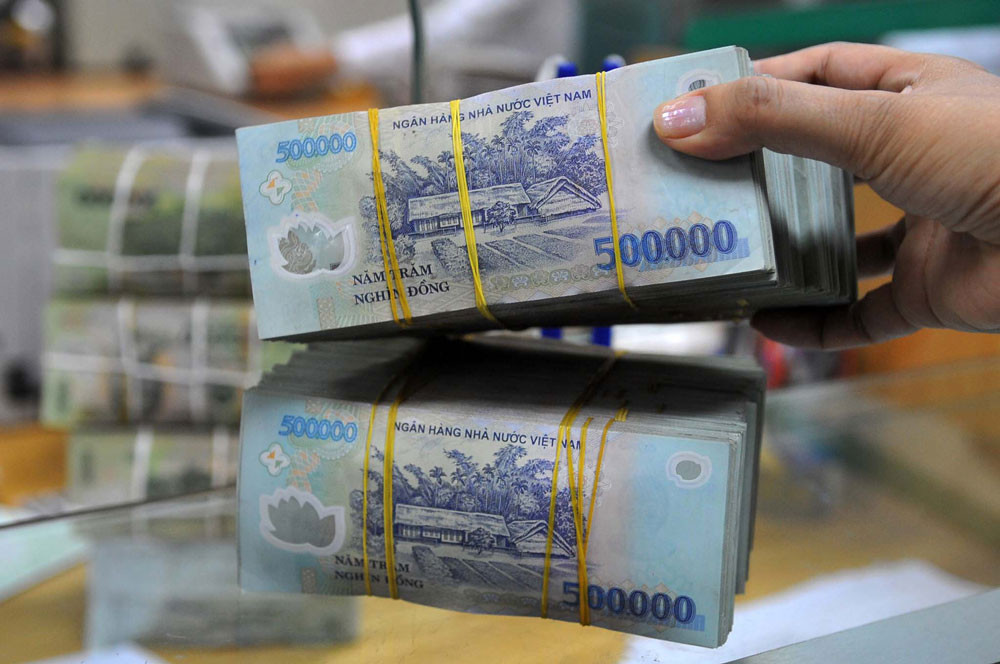 All 30 key shares (V30) soared in price. Of these, the price of eight shares hit ceiling levels, including three banks (Vietinbank, Sacombank and VIBank), three real estate firms (Vinhomes, Phat Dat and Khang Dien), SSI securities trading firm, and Hoa Phat Steel.
The Vietnam-Index increased 43.73 points (+ 4.22 percent) to 1,080 points, the sharpest rise over the last seven months. From the bottom of 873 points on November 16 morning, the VN Index recovered by 24 percent and the capitalization value increased by tens of billions of USD.
Liquidity on all three bourses reached VND20.409 trillion, higher than the general level before. Foreign investors kept buying, with VND2.2 trillion bought on December 2, raising their total net purchase value to VND20.23 trillion since early November - a record high in history. The foreign investors' net purchases were mostly for HPG, VHM, STB, VIC, CTG, MSN, VNM, SSI and VCB shares.
Dragon Capital and VinaCapital resumed disbursements recently. The capital has flowed through the ETF and may get stronger in December, once the fund from Taiwan (China) – Fubon FTSE Vietnam ETF has approval from the Chinese agency for the fourth additional capital campaign with capital of up to $160 million (VND4 trillion).
The US dollar has shown signs of corrections after several peaks. Meanwhile, China has launched measures to support the real estate market and has sent signs of opening the economy after strengthening additional Covid-19 vaccinations.
Tran Thi Khanh Hien from VnDirect said that the Vietnam-Index would climb to 1,300-1,350 in H2/2023. In H1/2023, the stock market is predicted to increase mostly because asset valuations have become attractive.
However, the increases are unstable amid low liquidity, pressure on interest rates, exchange rates and payments for corporate debts.
In H2/2023, the growth will be stable when central banks become 'less hawkish', which will kick off a new re-assessment of assets.
Manh Ha