Private enterprises want to have a health business environment

Economist Dr Dinh The Hien, president of the Institute of Information and Economic Research (IIB), talks to Kinh tế & Đô thị (Economic and Urban Affairs) newspaper on the support the private sector wants to receive from the Government.
Vietnamese private sector: From zero to big leap
Vietnam Private Sector Economic Forum focuses on value chains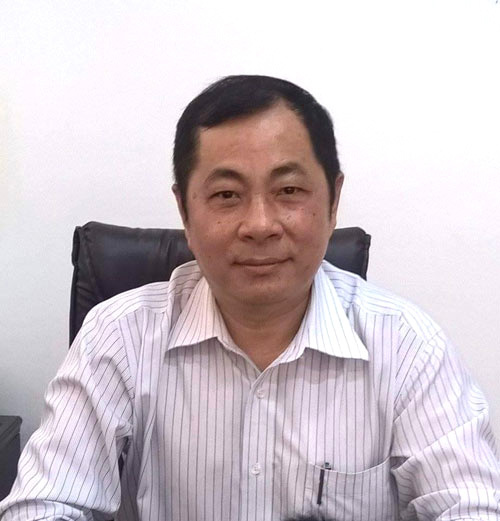 Dinh The Hien. — Photo tieudung.vn
As a PhD in economics, what are your biggest concerns for the development of the private economy in Vietnam?
The Vietnamese private economy employs some 60 per cent of the workforce in the country, a significant jump from the 26 per cent figure in 2000. The private sector also contributes 61 per cent of the revenues that go into the State budget.
The capital returns from the private sector are much bigger than from the State economy, particularly the ICOR (incremental capital-output ratio).
I'm glad that Vietnam has quite a few large-scaled economic corporations, such as the Truong Hai (Thaco), Vinamilk, Hoa Phat, VinGroup and others. The scope and scale of these Vietnamese corporations are much bigger than some big economic groups from South Korea or Taiwan some 20 years ago.
However, our Vietnamese economic groups tend to grow in width, not in depth. For example, Vinamilk has been considered a pioneer enterprise in successfully applying advanced science and technology in business production, especially in terms of logistics and warehouse management. But Vinamilk has not invested much financial resources in lab research for microbial nutrition or their dairy products like many foreign dairy corporations.
Other corporations in South Korea or Taiwan, during their growth in two or three decades, have managed to master the core technologies relevant to their products and reached out to the global market.
Another thing, Vietnamese enterprises tend to focus only on the domestic market and are not capable of competing on a global scale.
Another weak point is that up to 97 per cent of Vietnamese private enterprises are small- and medium-sized ones (SMEs). Meanwhile Vietnamese big enterprises have hesitated to invest in core technology or develop a value supply chain like that of other foreign enterprises. In Japan, the number of SMEs account for 70 per cent of all enterprises but they are considered small and medium only in terms of warehouse area or number of employees, their revenues and technology, however, are quite impressive.
What are the reasons behind many Vietnamese private economic groups going bust in the last decade?
There are three main reasons.
First, they are small and weak and don't have much experience in a competitive market economy, particularly with neighbouring economies.
Second, most Vietnamese private economic groups are financially weak and too dependent on commercial banks' loans. On the other hands, commercial banks would lend mostly to State-owned enterprises or large-scale ones, i.e. the safer options, leaving a limited amount for SMEs.
And third, most of the members of the directorial boards of private economic groups don't have good knowledge or experience in advanced management model or fail to adapt to new economic situation.
These are the three key factors leading to the bankruptcy of many private economic groups.
What support should the Government give to private enterprises to help them stand on their own feet and grow?
The Government's support to private enterprises should come in different forms, ranging from capital policy, land allocation, trade promotion and others, but direct support like these should be limited since it could cause corruption.
However, the best support the Government should give to the private enterprises is to create a fair business environment. In other words, the Government should tell enterprises what it will help them with and what the enterprises have to do themselves. The Government will then create a lucrative business environment for enterprises to do their business in a healthy competitive environment with reasonable charges and simple administrative procedures.
VNS