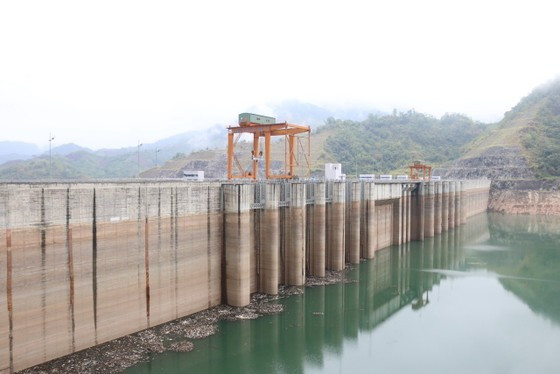 The Lai Chau hydropower plant in the northern region has experienced a significant decrease in the volume of stored water compared to the usual water level rise.
Widespread heatwave
According to the National Center for Hydro-Meteorological Forecasting, by the afternoon of May 15, a hot low-pressure system from the Western part of continental Asia gradually moved toward Vietnam, resulting in partial heatwaves in many areas.
It is predicted that starting from May 16, the Western mountainous region from Thanh Hoa to Phu Yen Province will experience a widespread heatwave, with maximum temperatures ranging from 35 to 37 degrees Celsius and even exceeding 38 degrees Celsius in some places.
The humidity levels will drop to as low as 45-60 percent. The Red River Delta, Son La, Hoa Binh, and the Southern region will also be affected by heatwaves, with maximum temperatures commonly reaching 35-36 degrees Celsius or higher and the lowest relative humidity ranging from 45 percent to 65 percent.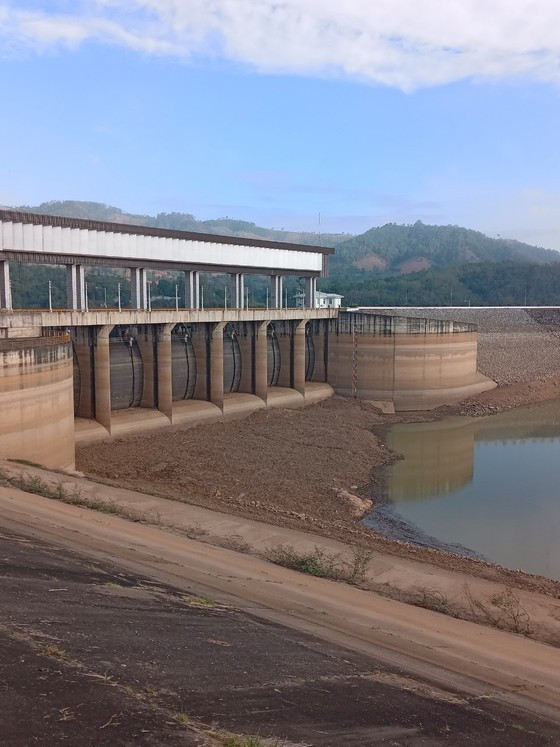 Ialy hydroelectricity plant is running dry due to heat and drought.
On May 17, the Northwest region and the area from Thanh Hoa to Phu Yen will be affected by a widespread and severe heatwave, with maximum temperatures ranging from 35-38 degrees Celsius and even exceeding 39 degrees Celsius in certain locations. The humidity levels will be relatively low, ranging from 40-55 percent.
In the Northeast region, including Hanoi, temperatures may reach above 37 degrees Celsius, with humidity ranging from 45 to 60 percent.
The Southern region will continue to experience hot weather, with temperatures surpassing 36 degrees Celsius in some areas and humidity ranging from 45 to 65 percent.
This ongoing heatwave is showing signs of persisting for several days, accompanied by consistently high temperatures.
It poses health risks to humans and adversely affects crop growth, leading to heightened levels of dryness in various areas.
Meteorological data suggests that from now until the end of May, as well as during June and July, the Northern and Central regions of Vietnam will experience several record-breaking heatwaves.
Unprecedented drought in hydroelectric power plants
On the afternoon of May 15, the Vietnam Electricity Group (EVN) announced that due to the influence of the El Nino phenomenon, as well as the scorching heat and drought, hydroelectric reservoirs are facing severe water shortages.
As of May 11, 11 out of the 47 major hydroelectric reservoirs had reached or were nearing critically low water levels. These include Lai Chau, Trung Son, Dong Nai No.2, Tua Srah Village, Huong Son, Tri An, Ialy, Ba Ha River, Xekaman No.1, Dakr Tih, and Se San No.4.
Moreover, 21 out of the 47 major reservoirs had remaining capacities of less than 20 percent, such as Son La, Tuyen Quang, and Thac Ba. Additionally, 16 reservoirs had water levels below the minimum operational level for inter-reservoir operation.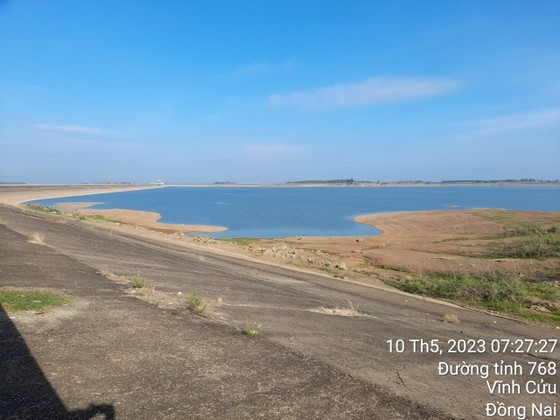 Tri An hydropower reservoir in Dong Nai Province is drying up. (Photo: EVN)
Of concern is the fact that in the Northern region, all 12 out of 12 major hydroelectric reservoirs are experiencing extremely low water inflow, reaching the lowest frequency observed in the past 100 years (as of May 11).
During April and early May alone, water inflow into the reservoirs in the Northern region has fallen below 50 percent of the long-term average, with some reservoirs receiving as little as 20 percent of their normal inflow, leading to a severe water shortage situation.
The Ministry of Natural Resources and Environment has stated that the risk of water shortages caused by the influence of El Nino will persist until the end of this summer.
The overall water flow into major reservoirs in the North Central region is expected to decrease by 15-35 percent, while in the South Central Coast, the decrease is projected to be between 15-40 percent.
In the Central Highlands, the water flow is expected to decrease by 10-25 percent compared to the long-term average. This indicates a severe risk of water scarcity for the remaining period of the dry season.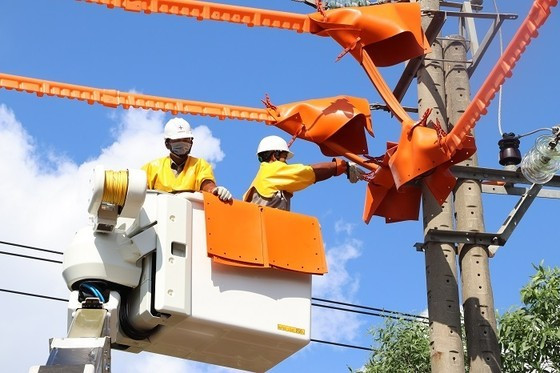 It is expected that many places will have to reduce 50 percent of electricity consumption to prevent the risk of power shortage.
EVN has submitted a report to the Ministry of Industry and Trade concerning the urgent situation in power supply. In the same report, EVN has recommended that MOIT provide directives for the implementation of urgent measures to address the challenges in electricity supply, not only for the summer of 2023 but also for the years to come.
Source: SGGP