Protecting digital content copyright with Make in Vietnam technology
The Digital Copyright Center that was recently established in Vietnam will listen and scan 600 newspapers, forums and blogs, 90 million Facebook profiles, 2 million fan pages, and 3 million groups on social networks.
Copyright infringement of work in general, and journalism, literature and art works in particular, is common today. This not only affects reputation and quality, but also the income of organizations and individuals that own the works.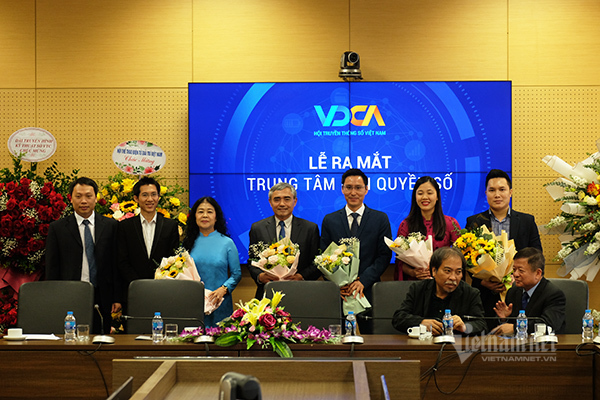 The Digital Copyright Center has been established
Copyright infringement is increasing and becoming more sophisticated. The Television and Internet Measurement Center (TIMC) under the Ministry of Information and Communications (MIC) found 66 website infringing copyright in the first two months of 2020.
That is why the Vietnam Digital Communications Association (VDCA) established a digital copyright center to create a radical solution to help solve the problem of piracy in the digital environment.
VCDA Chair Nguyen Minh Hong said the Digital Copyright Center is a science and technology non-business organization with the main task of protecting digital copyrights in the fields of journalism, publishing, and literary and artistic works.
The center also has the function of exploiting copyright for the purpose of disseminating digital products and providing legitimate benefits to content creators.
The Digital Copyright Center has technological solutions which allow it to watch over copyright protection in real time. If the copyright of registrants is infringed, the center will take action to support state management in the field of copyright.
To do this, the technology development team of the Digital Copyright Center uses Video Digital Right Management – DCC VDRM and DCC Watcher.
DCC VDRM is a combination of encryption and valid authentication which helps fight against video content downloading and reupping.
As for DCC Watcher, the system is developed with techniques used to collect, listen, and scan information on electronic newspapers and social networks. It also uses modeling analysis, data collation, AI technology, and natural language processing, and integrates and connects copyright databases of partner units.

At present, the Digital Copyright Center can monitor copyrights on Facebook and YouTube, while the number of social networks will increase in the future.
Data copyright
Speaking at the launching ceremony of the Digital Copyright Center, Deputy Minister of Information and Communications Nguyen Huy Dung said there are three pillars of the 2020 national digital transformation – digital government, digital society and digital economy.
The digital economy is a weightless economy, where the value of each organization or enterprise is not determined by tangible assets, but intangible assets instead. That includes digital data and digital content that businesses own. 
Trong Dat

Vietnam has carried out digital transformation programmes for enterprises and dialogues between companies and senior leaders of ASEAN countries to turn the bloc into a hub for innovative and sustainable start-up development.

Vietnam is set to see 55% of the local population regularly participate in online shopping activities by 2025, with the value of goods purchased through the internet and online services reaching an annual average of US$600 per person.