Quang Ninh - a decade of reform
Quang Ninh ranked top in both PAPI and PCI rankings released last week, marking the northern coastal province's decisive reform process within a decade.
For the first time, in 2012, Quang Ninh Province's then Party Secretary Pham Minh Chinh, who is now Vietnam's Prime Minister, invited economist Tran Dinh Thien to his home. At that time, Mr. Chinh had been in that position for just over half a year and the development of Quang Ninh province had always been his concern. In the talks with Dr. Thien, Mr. Chinh pointed out the difficulties and problems of the local economy and asked for Thien's advice.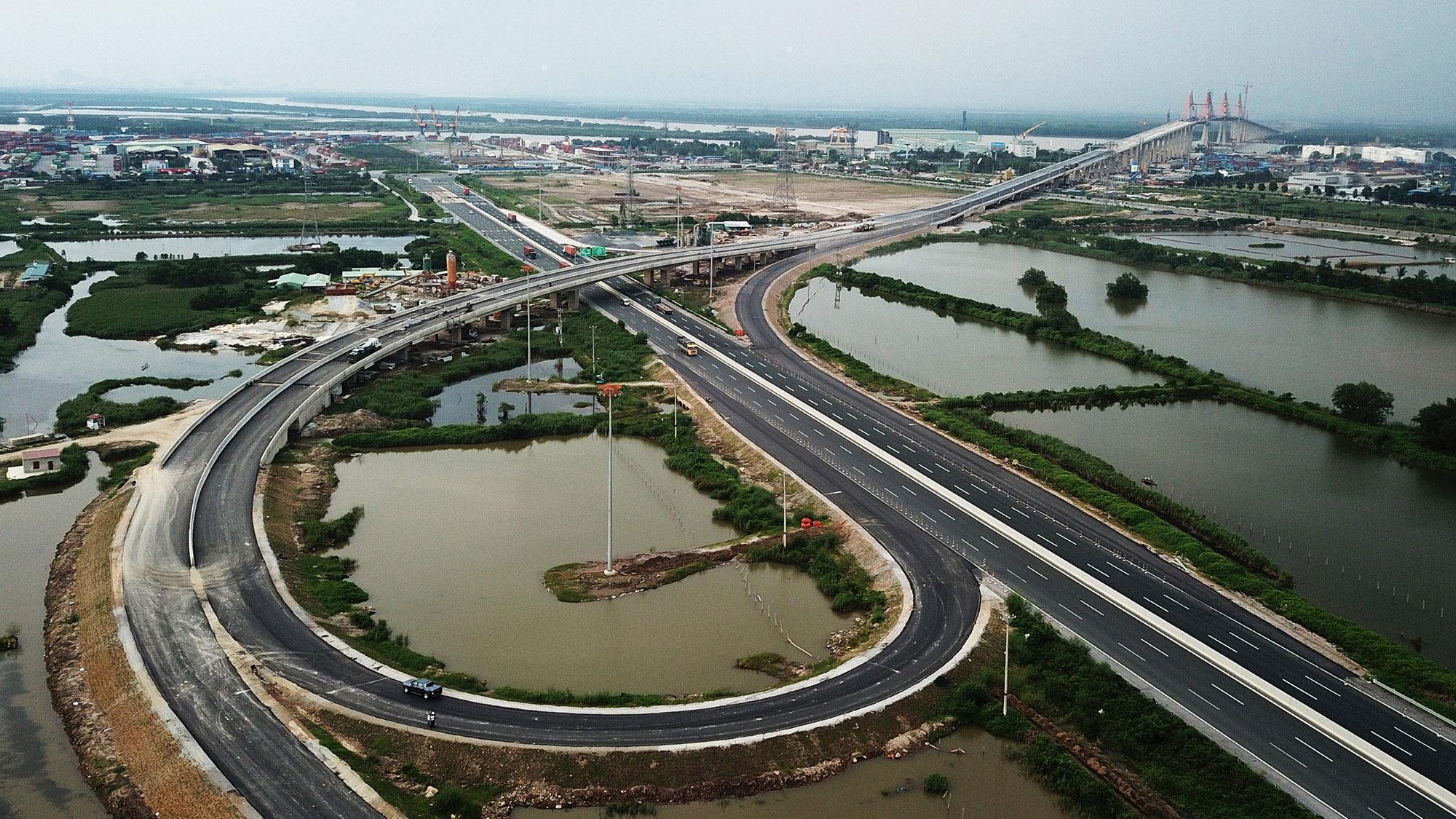 Dr. Thien replied: "Quang Ninh has Ha Long Bay – a world natural heritage site – so it should be developed at the world level. Do you lack capital? There is a lot of money in the people and businesses, as long as there are good policies to mobilize capital from them."
Thien recalled: "At that time, Mr. Chinh clapped his hands and said: I completely agree with you."
Mr. Chinh's meeting with Dr. Thien was just one of a series of meetings between Quang Ninh's officials with scholars, economists, international consultants, policymakers, and entrepreneurs... to shape development ideas for Quang Ninh.
Quang Ninh authorities invited the world's leading consultants to create seven strategic plans; The philosophy of 'using public investment to lead investment' was developed; the new model of development 'turning from brown (coal mining) to green (tourism and services)' was strengthened; the provincial center for public administration and the Investment Promotion and Support Board - the first reform models in Vietnam at that time – was built, along with the implementation of structural and administrative reform.
"He always wanted to link Quang Ninh with Hai Phong to turn the Northeast region into a region of economic boom, into a competitive and integrated line, with Ha Long - Hai Phong expressway is one of those efforts," Dr. Thien said.
Of course, the road of development was not always smooth.
"Why are you doing this?"
Once, Mr. Chinh held a conference to announce the change of Quang Ninh's development strategy from "brown" to "green", under which, the province would develop a roadmap to stop open-pit coal mining and close the mine. It was a turning point because the coal industry has always contributed nearly half of Quang Ninh's budget revenue.
When the current Party Secretary of Quang Ninh – Mr. Nguyen Xuan Ky - was then the chief of the Provincial Party's Office, sent letters of invitations to Quang Ninh's former leaders inviting them to the above event, they questioned Mr. Ky: "For many generations, Quang Ninh has developed based on coal mining. Quang Ninh is the cradle of Vietnam's coal industry and now coal mining is still the key industry. Why are you doing this?"
That pressure was placed on Quang Ninh's Party Secretary. "Mr. Chinh replied that all concerns are true and plausible, but if Quang Ninh only relies on coal, it cannot develop further. To promote tourism and services, it is unacceptable that many streets are dyed in black coal dust," Mr. Ky recalled.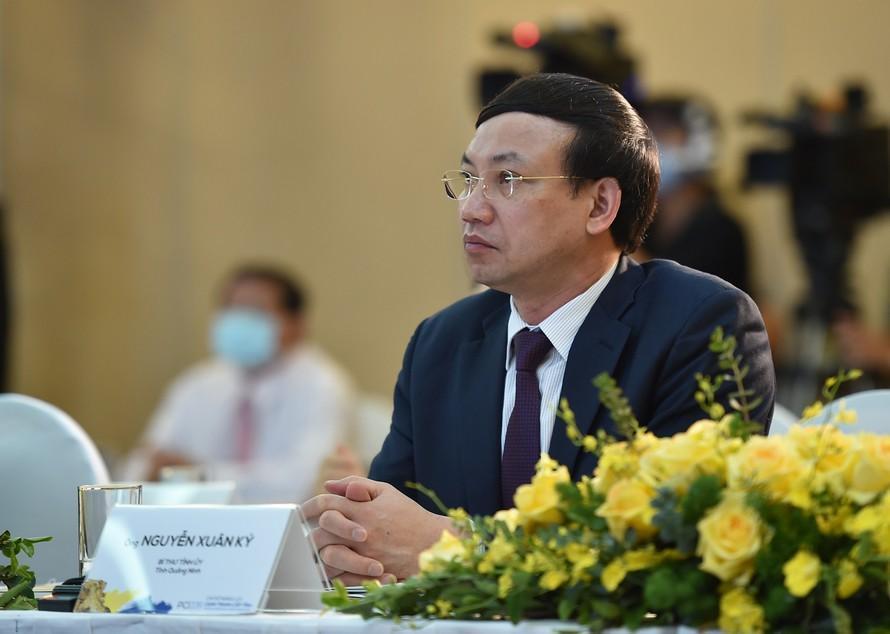 After the conference, not all attendees understood the new policies. "At that time, many people who were attached to the coal industry did not agree with the new development strategy because it was difficult to overcome themselves," Mr. Ky said.
Since then, Quang Ninh has radically transformed into tourism and service development. The black color of coal has gradually disappeared. Investors have been invited to develop projects identified in strategic plans.
In late 2011, Quang Ninh's Vice Chairman Nguyen Van Thanh was assigned to organize Quang Ninh's investment promotion conference called "Convergence and diffusion". Mr. Thanh was very worried because almost all Government members had registered to attend and the guest list was over 1,000 people. The event was a great success, attracting a total committed capital of VND30 trillion and it attracted strategic investors to the province, especially in Van Don.
The trump cards
Mr. Thanh said that Party Secretary Pham Minh Chinh invited many leaders of the Party, the National Assembly and the Government to tour Van Don on a boat. Amid immense rivers, he passionately presented the plan to develop this island. However, Quang Ninh had no resources, nor did it ask for money from the central budget. Accompanying Mr. Chinh during such trips, Mr. Thanh was very worried about the resources to develop Van Don.
But the main ace appeared. At the Quang Ninh investment promotion conference in 2012, Sun Group Chairman said that he had visited Ha Long no fewer than 10 times before, but had not intended to invest in Van Don at all. "Until that investment promotion conference, he felt confident and committed to invest in Quang Ninh," Mr. Thanh said.
Quang Ninh authorities invited guests to the groundbreaking ceremony of Van Don international airport on March 27, 2015. This was the first time in history that a private corporation was permitted to build an international airport in Vietnam when the highest legal framework was at the decree level. However, just two days earlier, the central government did not approve that policy.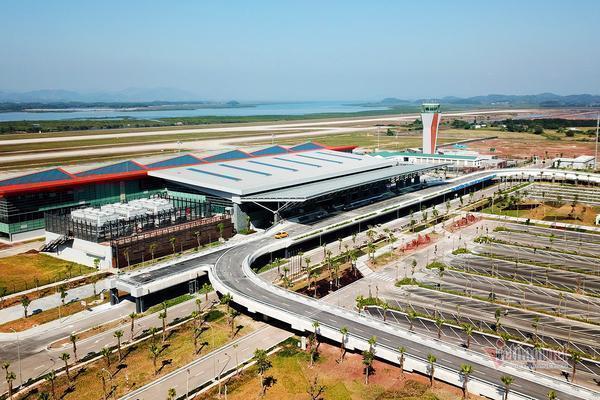 Mr. Thanh and Mr. Chinh were very sad and immediately went to Van Don. Mr. Thanh said: "We turned our face up to the sky and saw dark clouds. So we revoked the letters of invitation for the reason of… bad weather". Thankfully, just a few weeks later, the project resumed.
Now VanDon international airport has been put into operation, and the expressway connecting Van Don with Ha Long has opened. Another expressway connecting Van Don and Mong Cai is expected to be completed by year end. The once forgotten island will be connected to the mainland, on sea, and in the air by world-class works.
Other imprints
In early 2015, Vu Thi Kim Chi, a departmental officer in Quang Ninh, made an important decision. After an overseas training course, she silently drafted an administrative reform project. At that time, Quang Ninh had been organizing exams to select officials, but Chi was still shy to apply. Chi's colleagues had to convince her to submit her project to the exam organizing board. The exam that year was chaired by Quang Ninh's Party Secretary Pham Minh Chinh.
"The Party Secretary asked a lot of difficult questions, both detailed and overall," Chi recalled. She passed the exams to become Deputy Head of Quang Ninh's Investment Promotion Agency (IPA) - a very special agency at that time. Officials of Quang Ninh IPA, with its head - the provincial Chairman - closely followed every step of investors in order to promptly help them solve any problems.
Chi's project was later developed into the department and district competitive index (DDCI) of Quang Ninh. Chi recalled that at first the launch of a local competitiveness index was something formidable and sensitive because it was related to the credit of local leaders. However, the provincial leaders strongly supported this and the index was published on an annual basis, posing great pressure and motivation on the system.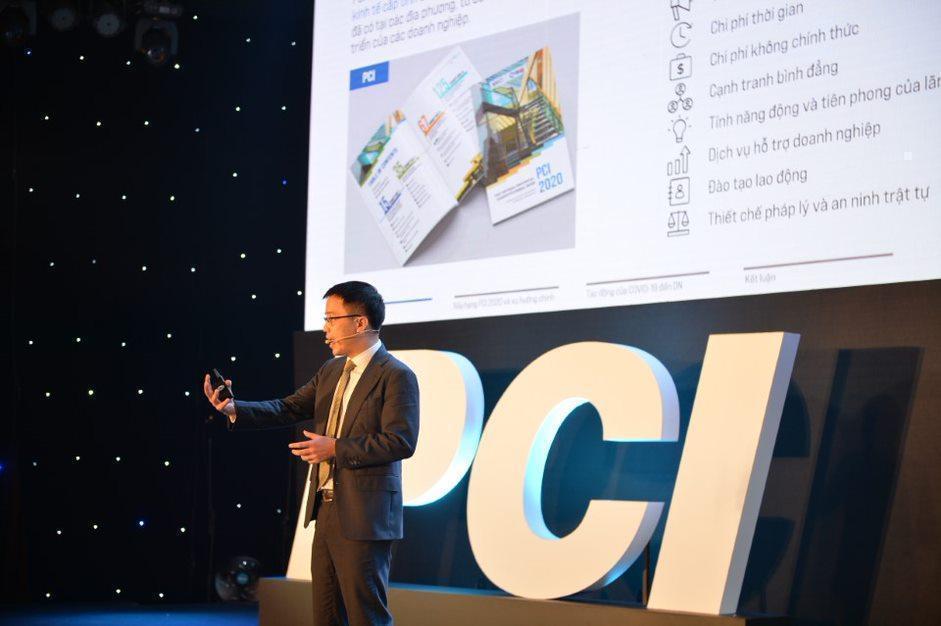 Mr. Dau Anh Tuan, head of the Vietnam Chamber of Commerce and Industry (VCCI)'s Legal Department, said: "The evaluation and announcement of DDCI by Quang Ninh authorities has promoted the monitoring of enforcement, expressing the desire to listen to the voice of enterprises."
Chi is one of a series of young officials in Quang Ninh who were promoted through exams. Those who are young, enthusiastic, dare to think, dare to do, and dare to take responsibility are empowered, and promoted and this has helped promote the entire system to move for the benefit of people and businesses. The DDCI model has been replicated in 40-50 provinces and cities nationwide.
Champion of reform
These stories are just a few highlights of the change in many aspects, from thinking, institutions, infrastructure, the attitude of the local government... which all target to build the trust of people and businesses. Last week, Quang Ninh ranked first in both the Provincial Governance and Public Administration Performance Index (PAPI) and Provincial Competitiveness Index (PCI) rankings.
Quang Ninh was ranked top in the 2020 PAPI report, which offers an overview of provinces' performance through measuring the satisfaction of their citizens, with an aggregate dimensional performance score of 48.881. It ranked first in three criteria of transparency in local decision-making (6.5 points), control of corruption in the public sector (8.29 points) and public service delivery (7.71 points).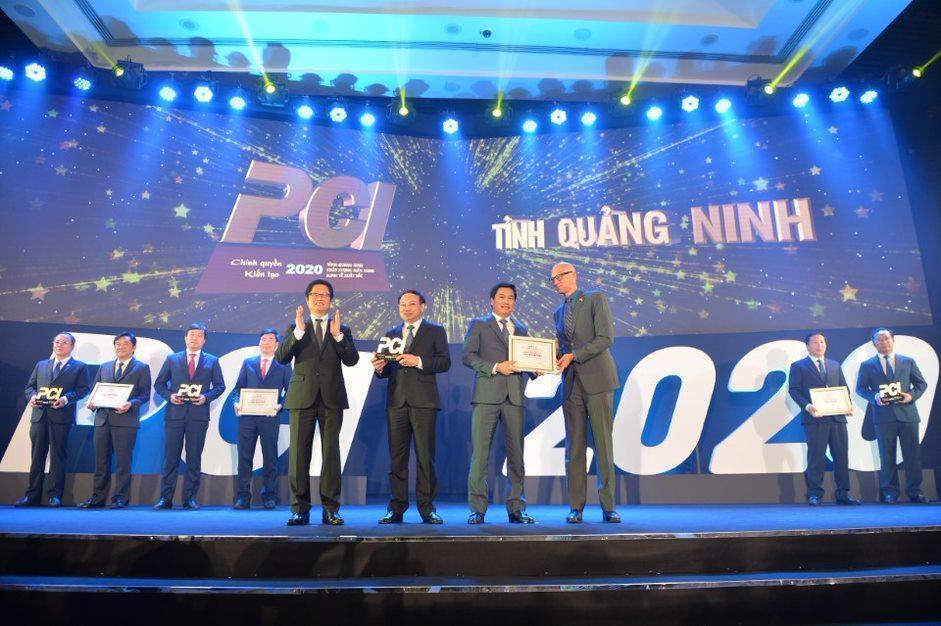 Quang Ninh also took the lead in the country in terms of the PCI for four straight years due to its reform efforts. The PCI 2020, which is a joint effort between VCCI and the U.S. Agency for International Development (USAID), ranked Vietnam's 63 cities and provinces based on the quality of economic governance based on 10 key sectors that affect private sector development. Quang Ninh obtained a PCI score of 75.09 based on a survey of 10,700 private domestic businesses and 1,600 foreign-invested enterprises, up 2.69 points against 2019. It is the sole locality among 63 provinces and cities nationwide to surpass 75 points in this year's ranking.
Particulary, Quang Ninh saw a year-on-year significant growth in some component indexes such as Cost of Market Entry (increase by 0.56 points), Access to Land (increase by 0.12 points), Cost of Time (increase by 0.64 points), Labor Training (increase 0.46 points), Business Support Services (increase by 0.9 points), Legal Institutions and Security (increase 0.18 points). In addition, many other indexes continue to retain their scores and far exceed the localities behind in the list.
This result reflected local people's confidence in the government as well as the increasing appreciation from the business community and investors towards the governance and management of Quang Ninh government, especially amid the Covid-19 pandemic and countless challenges.
These are the sweet fruits that have been harvested after a decade of outstanding thinking and persistent action.
However, Quang Ninh's Party Secretary Nguyen Xuan Ky still has a lot of concerns. Coal still contributes up to 40% of the provincial budget revenue; the 'industrial' pillar that Mr. Chinh outlined nearly a decade ago has not been given adequate attention; and tourism and services-based economy revealed many difficulties under the impact of Covid-19 pandemic.
"At that time, Mr. Chinh said that by 2020, Quang Ninh would become one of the poles of comprehensive economic growth in the North of Vietnam. This has come true thanks to the determined reform process of everyone," Mr. Ky said.
Recently, Mr. Tran Dinh Thien quietly returned to Van Don. After the blockade at the beginning of the year, Van Don airport now only serves two flights a day, and key projects on the island have had to be temporarily ceased. But Mr. Thien still believes that with its complete transportation system and determination and vision of the current young leaders, Van Don will come alive after the pandemic.
Tu Giang - Lan Anh

From mainly relying on coal mining, Quang Ninh rose to become a rich province through the development of tourism and services. But the Covid-19 pandemic has helped Quang Ninh "wake up" and realize its "Asin's heel".

A decade ago, the northern province of Quang Ninh faced bottlenecks in infrastructure development.