Quang Ninh has new acting chairman
Standing Deputy Prime Minister Pham Binh Minh has signed a Decision No 1509/QĐ-TTg on December 2th 2022 to assign the acting chairman of People's Committee of Quang Ninh to Cao Tuong Huy.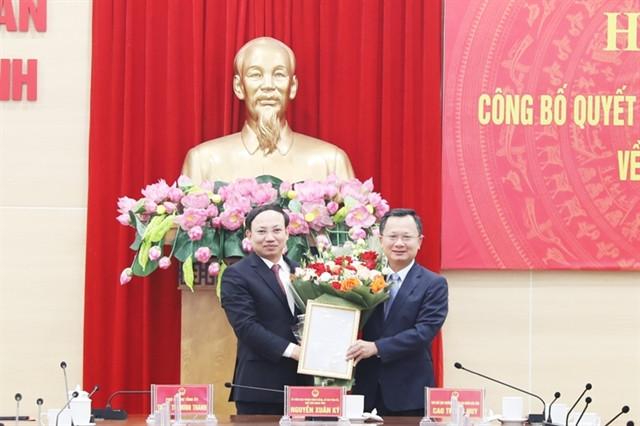 Nguyễn Xuân Ký, member of the Party Central Committee, Secretary of the provincial Party's Committee, Chairman of the provincial People's Council, authorised by the Prime Minister handed over the decision of the acting Chairman of the provincial People's Committee to Cao Tường Huy. Photo baoquangninh.vn
Accordingly, Huy will hold the position in the 2021-26 period. Born in 1973 in northern province of Nam Định, Huy had experience in different positions such as chief of Office of provincial People's Committee, secretary of Bình Liêu District Party's Committee, head of Propaganda Department of Quảng Ninh Province's Party's Committee.
From June 12, 2018, he was elected as Deputy Chairman of the Quảng Ninh Province's People's Committee.
Earlier, Prime Minister Phạm Minh Chính signed a decision to appoint Nguyễn Tường Văn, chairman of the People's Committee to hold the position of Deputy Minister of Construction. VNS