Quang Ninh lifts ban, but Ha Long cruise ships still not operating
Although tourist sites in Quang Ninh Province have been allowed to open from June 8, Ha Long City, the home to Ha Long Bay – a world natural heritage site - has not had visitors because of the ongoing Covid-19 outbreak.
According to the Ha Long Bay Management Board, since the ban was lifted on June 8, no cruise ships have departed. Many cruise ships have been anchored for many days at the Hon Gai International Cruise Port and Tuan Chau International Passenger Port.
The manager of a cruise ship at the Hon Gai International Cruise Port told VietNamNet that although tourism activities have resumed in Quang Ninh, Ha Long City is still quiet owing to the impact from the ongoing Covid-19 wave in Vietnam.
Meanwhile, some restaurants are preparing to open again. The owner of Hai Quan restaurant in Bai Chay Ward, Ha Long City, said that he bought fresh seafood worth thousands of USD to serve tourists and hoped to have customers. He said that it was a "gamble" because he used to incur heavy losses in a similar circumstance several months ago. His fresh seafood worth tens of millions of VND died because the restaurant did not have customers.
"This is gambling because the last time I imported seafood, I couldn't sell it. Now I have just spent tens of millions of dong to import it, so I hope there are customers at the weekend," Mr. Nguyen Hai, owner of Hai Quan restaurant, said.
According to the Quang Ninh Department of Tourism, by the end of May, the province had received 2.3 million visitors, accounting for 56.5% of the number of visitors in 2020. The revenue from the tourism industry was VND5 trillion (about $217 million), accounting for 61% of 2020's figure.
Tourism activities had resumed only for a short time between the two Covid-19 outbreaks in Vietnam.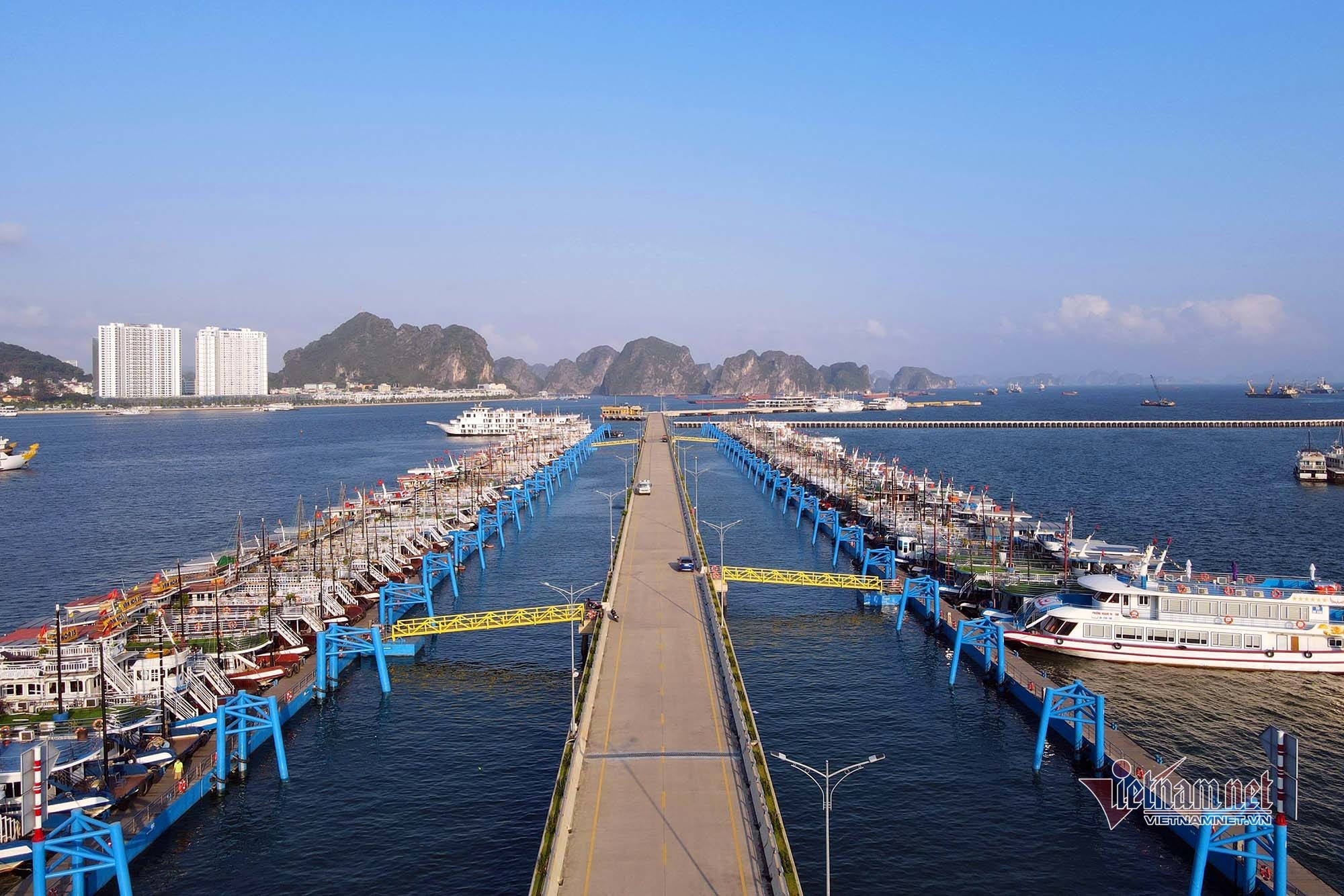 The deserted Hon Gai international cruise ship port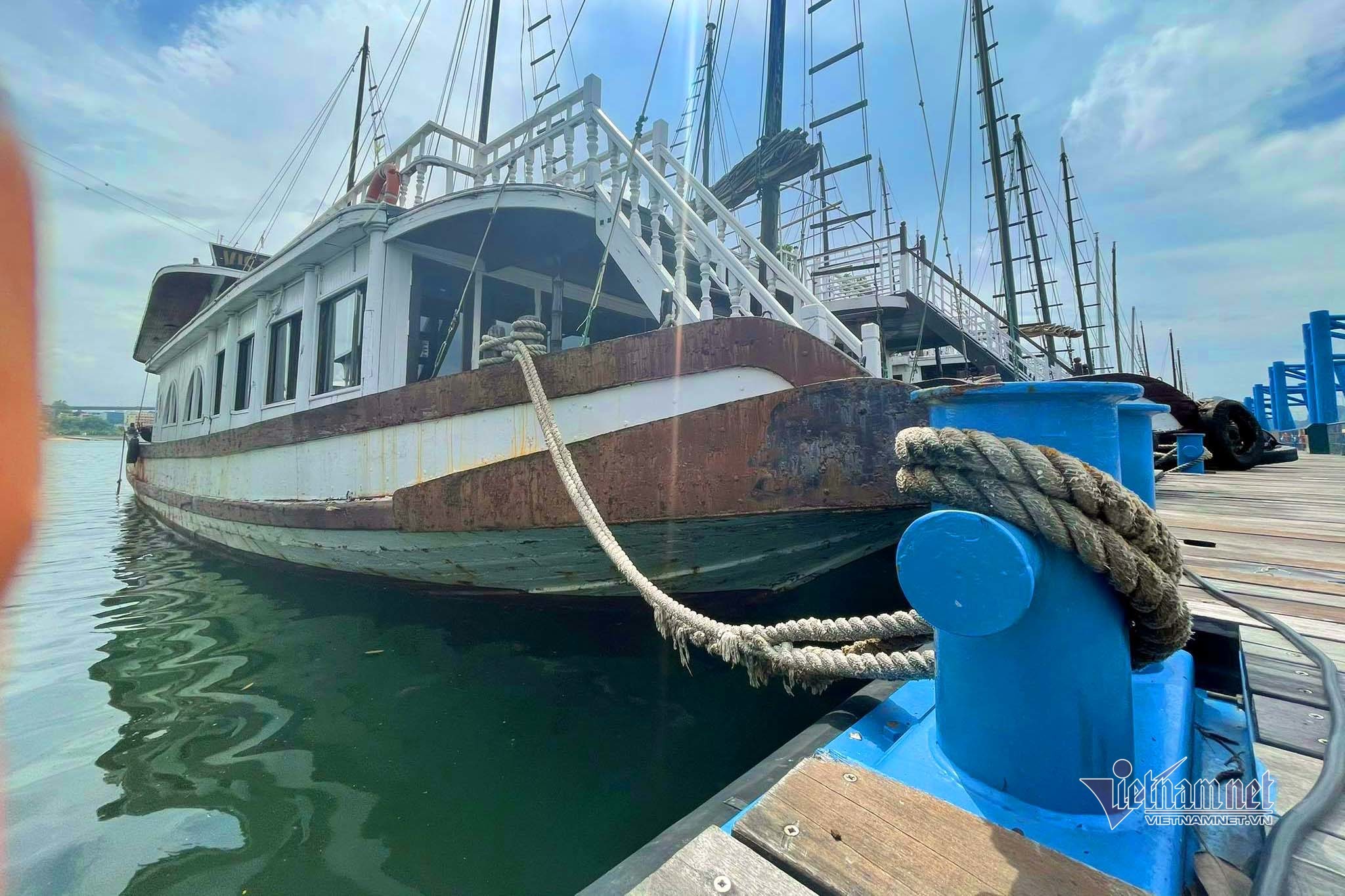 This cruise ship has been anchored at the wharf for more than a year.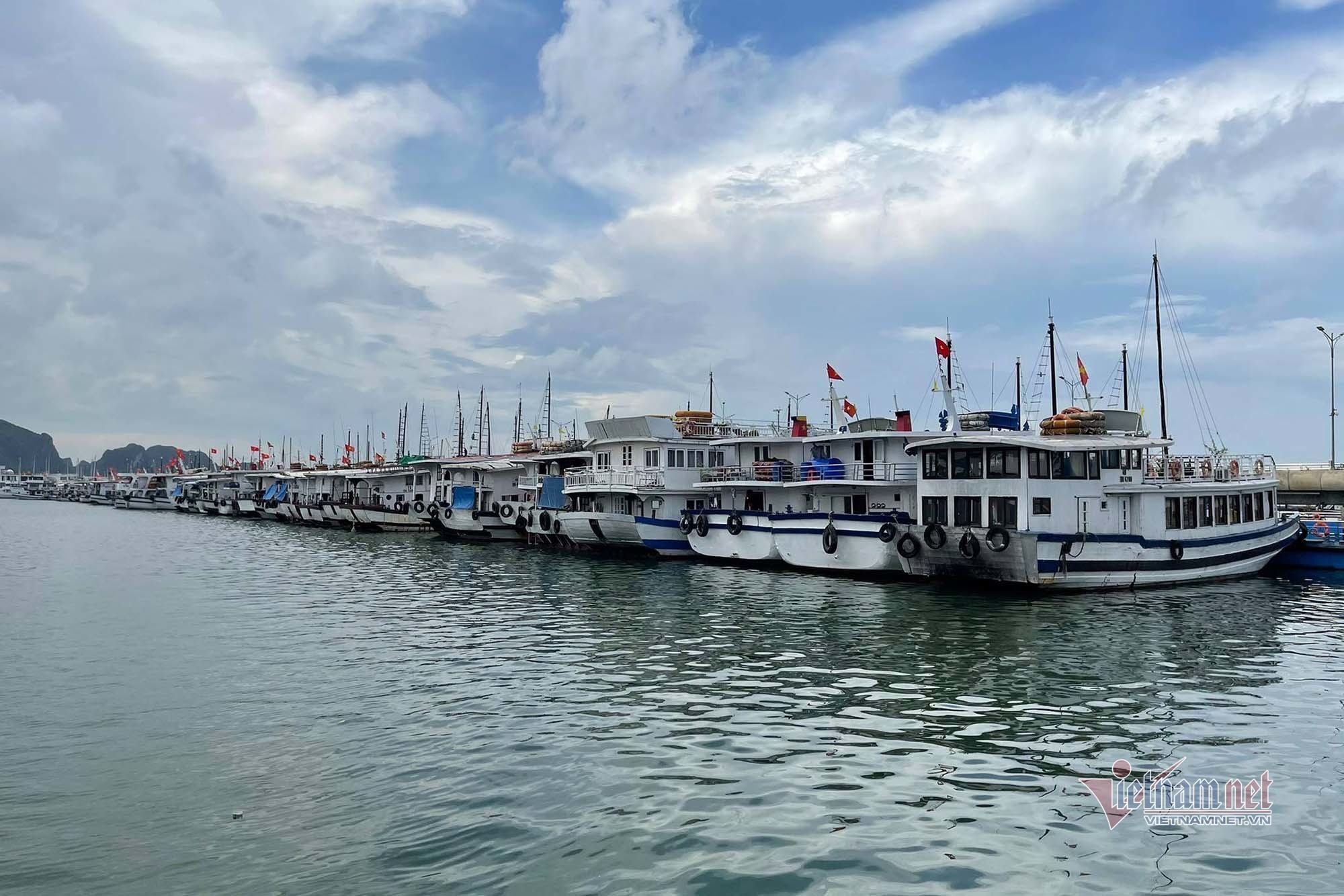 To be anchored at this wharf, ship owners have to pay over VND5 million/vessel per month.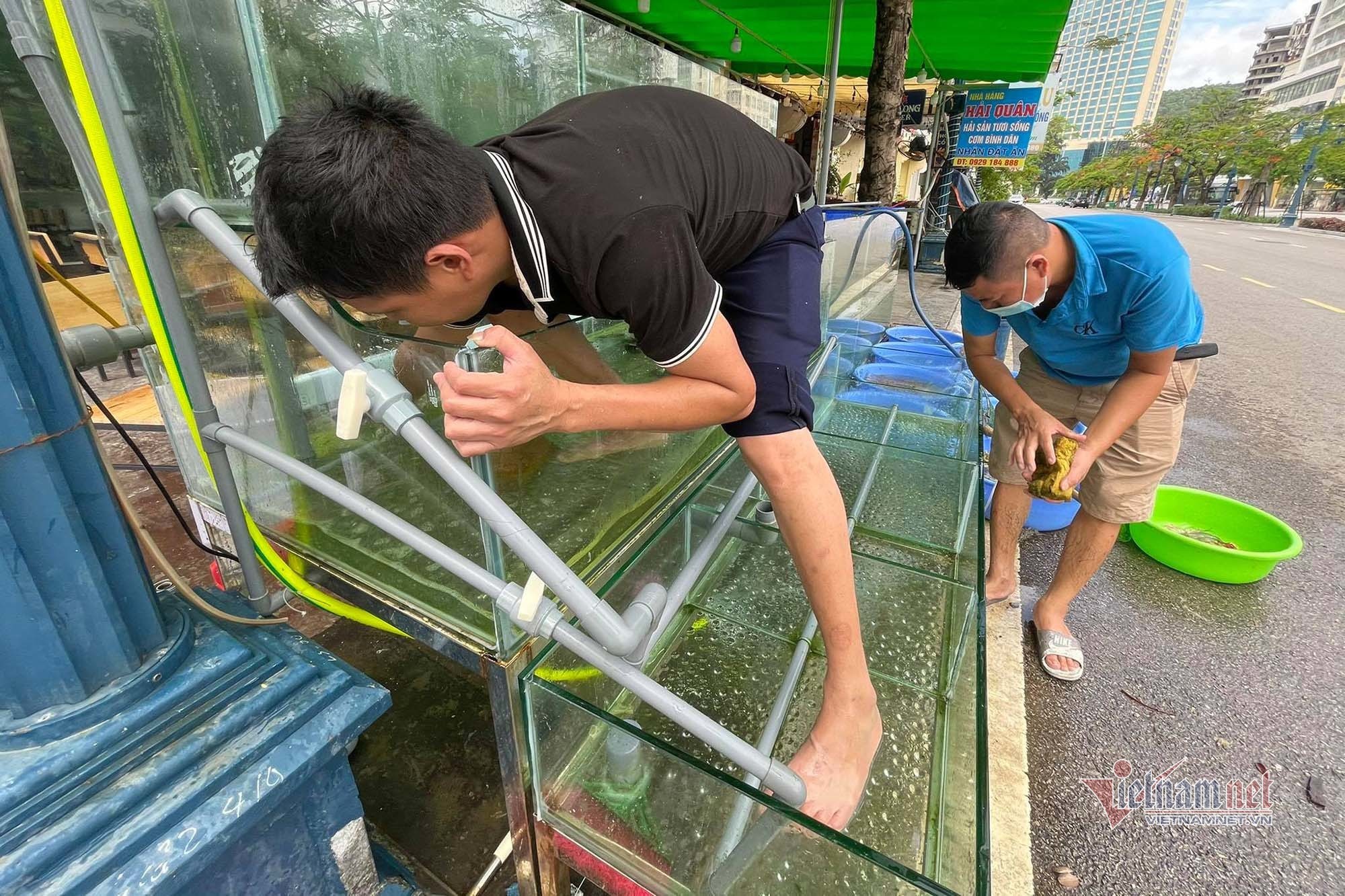 Some restaurants in Bai Chay Ward, Ha Long City are preparing to open again.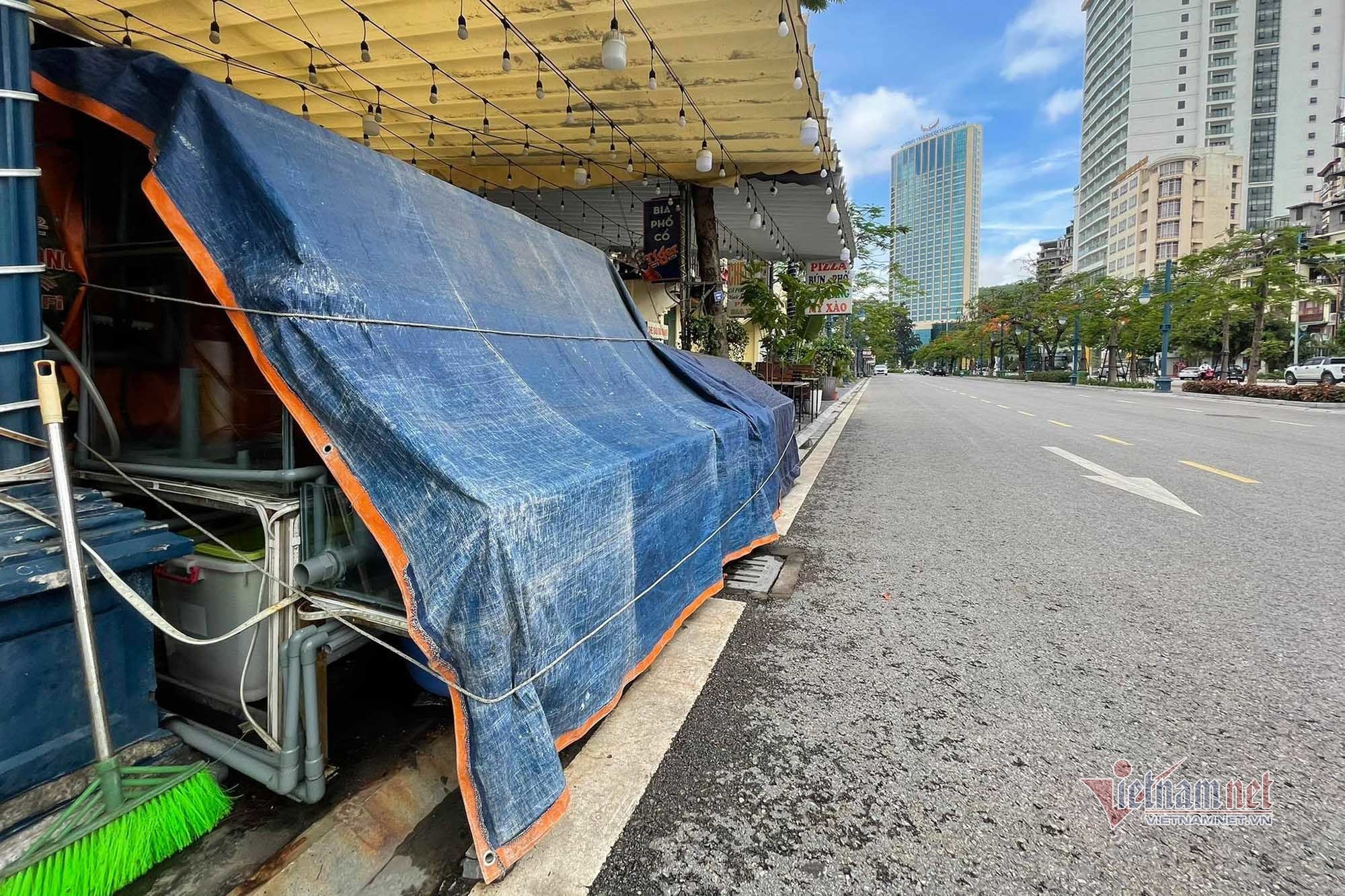 Many restaurants still close.
Pham Cong

Bai Chay, which is considered the tourist capital of Ha Long City in Quang Ninh province, has been completely empty these days due to the impact of the new Covid-19 wave in the country.