Quantum leap in scientific research achieved by Vietnamese PhD student
The replacement of fossil fuel-derived energy with environmentally-friendly energy is the focus of research by a PhD student from Hue who is studying in Taiwan.
In March 2019, a research article on materials used in the field of clean energy production by Mr. Nguyen Van Can, a PhD student in Taiwan, and his colleagues was published by the Journal of Materials Chemistry A, a prestigious magazine in fuel technology, according to Web of Science in 2019.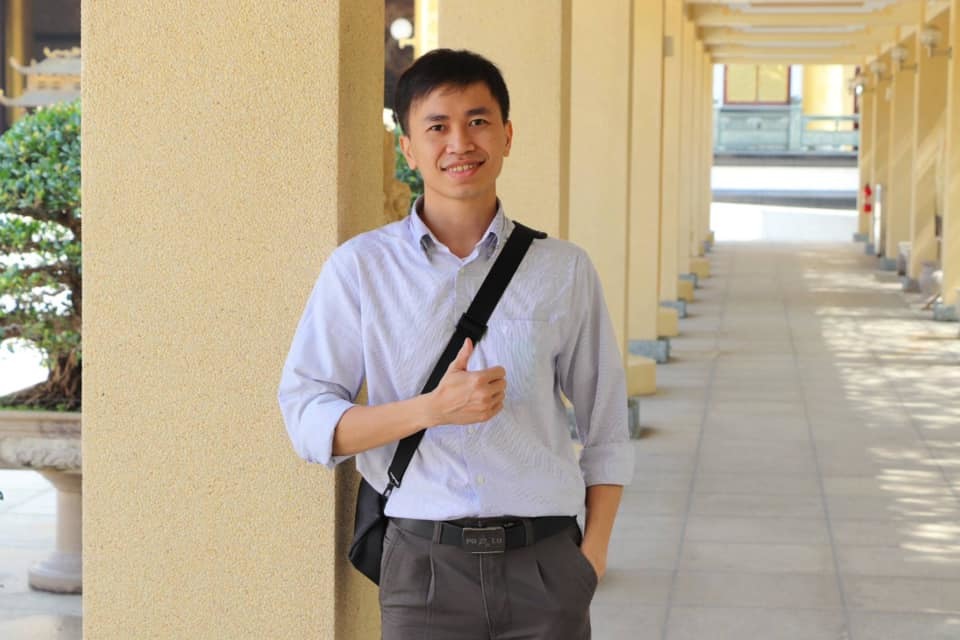 Mr. Nguyen Van Can
The research team has been working to develop quantum dots from materials that are eco-friendly, have strong photosensitivity properties and high sensitivity to visible light, namely semiconductors, graphene or carbon-based materials. The application of these in the regeneration of biomass substances derived from plants associated with dehydration reaction to release H2 gas energy is underway. Bio-based plant products such as glucose or table sugar are also used as reactants that will be catalyzed to regenerate smaller derivative products.
The only limitation is that the water electrolysis process requires the presence of metal oxide materials (titanium oxide…), which are strongly ultraviolet light-absorbent. In addition, to boost chemical irreversible reactions of the products on the catalytic surface, some environmentally unfriendly matters must be used, which is likely to cause a greater amount of discharged chemicals after each reaction ends.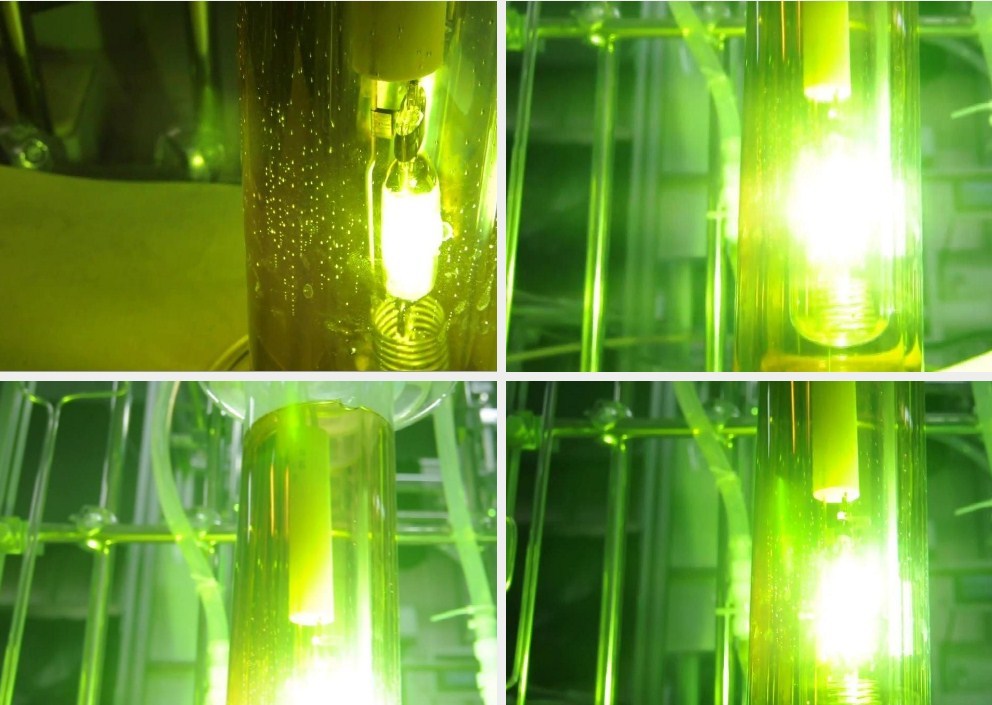 Simulation of a photocatalytic reaction under the illumination of sunlight.
"It took us almost three months from the time we sent the manuscript to its acceptance. That Lunar New Year I backed out of returning to Vietnam to finish editing it, as well as to do the experiments and sample analysis requested by the reviewers.
"It's quite riveting for me how simple the photocatalytic reactions are, you only need graphene quantum dot materials, granulated sugar, water and solar energy to release good H2 gas with high quantum efficiency," Can said.
According to Can, the results achieved will contribute to the promotion of current studies on photocatalytic to regenerate environmentally friendly biomass materials made into valuable products associated with clean energy production.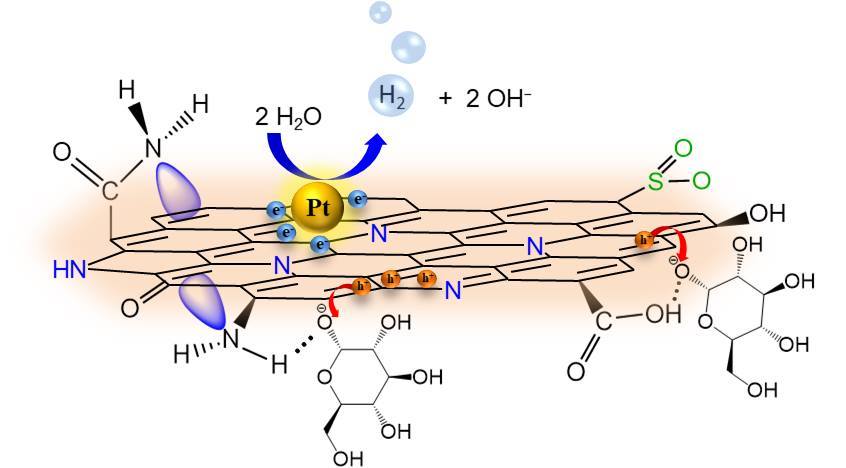 One of the research works by Can and his fellows.
This could boost the production of clean energy in lieu of fossil energy in the future.
If the first project mainly focuses on analyzing the structural characteristics of catalytic materials, and introducing applications, the team's second project has developed a more holistic approach to discover the complex mechanism of chemical responses.
"With the second study, we chose new more complex biomass materials rather than simple ones as previously, and focused on discovering the mechanism of the reaction that occurs between biomass and photocatalytic graphene quantum dots."
Also as shared by Can, the research requires large investment funding, high-tech equipment, and complex techniques to perform analysis as well as evaluation, which is quite challenging.
Valuable trip
This research contributes to the future production of green energy in lieu of fossil fuels.
Researcher Nguyen Van Can (born in 1989) is currently a member of the Faculty of Mechanical Technology, Hue University of Agriculture and Forestry. His life changed when a group of professors from National Cheng Kung University (Taiwan) came to work at his University.
"I longed to study abroad. In 2016, I went to Taiwan as a PhD student as I got a scholarship from Cheng Kung University which is in the top 190 in the world for science and technology and one of the top 3 best universities in Taiwan according to US News report ranking."
The time Mr. Can spent participating in research with professors and group members left him with a treasure trove of knowledge.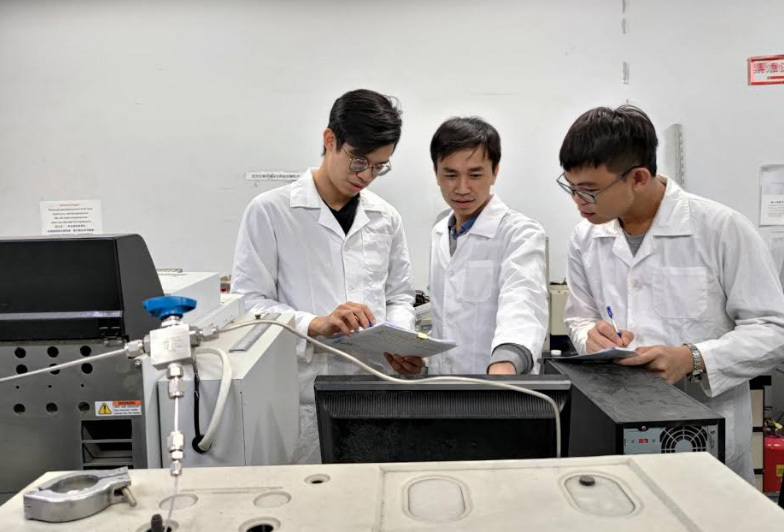 Nguyen Van Can and his colleagues in the lab.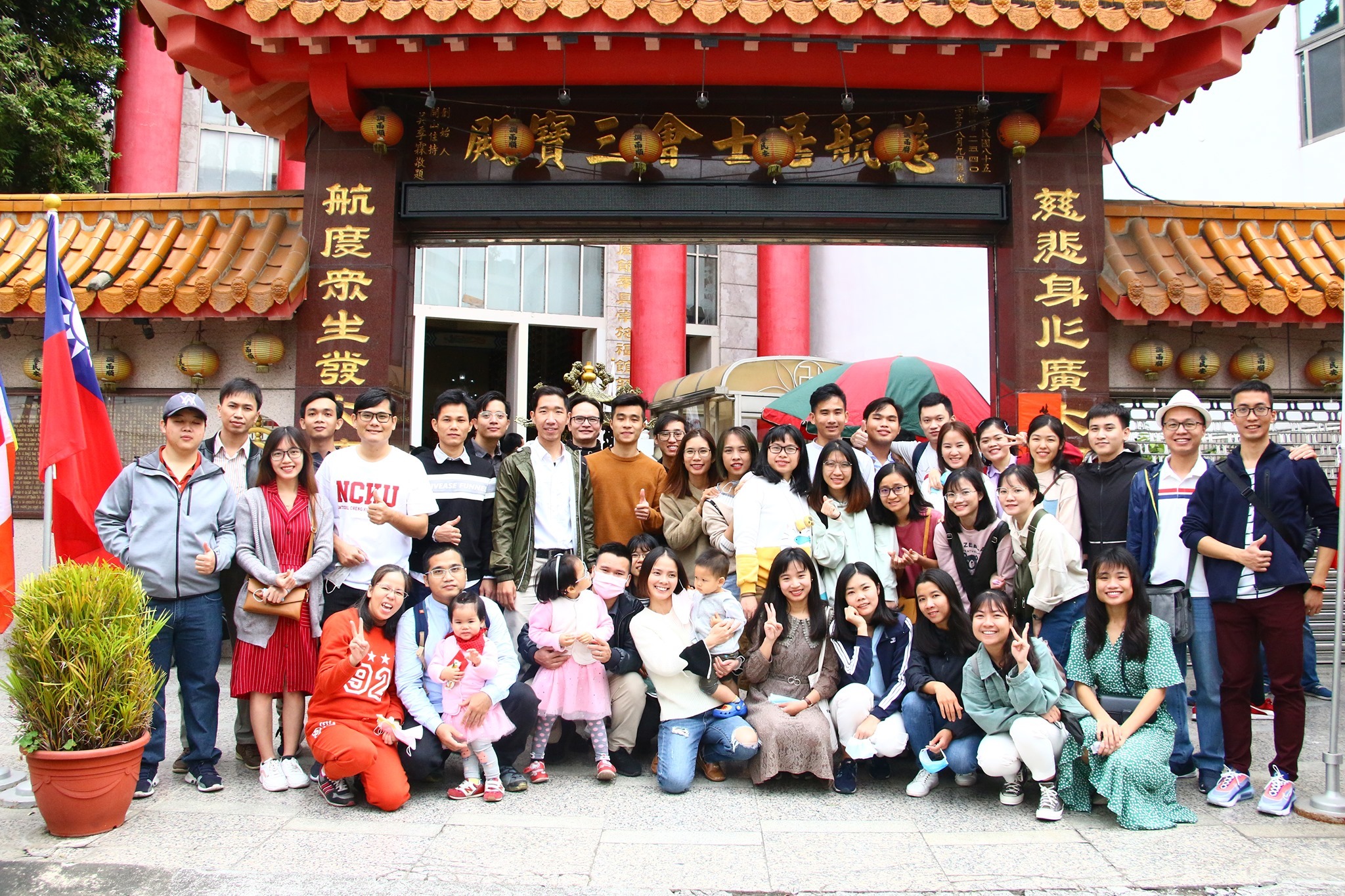 Nguyen Van Can and other Vietnamese students in Taiwan.
"I was fortunate to work with senior professor Hsisheng Teng, an expert, an eminent researcher not only in Taiwan but globally in our field. He reminded me to focus more on the quality of the research instead of quantity.
I keep coming back to one thing he taught. Young people live in such a hurry, do things superficially, and don't   pay attention to details or have a holistic approach."
Can intends to complete the research publication this year and return to Vietnam to join research groups at Hue University of Agriculture and Forestry.
"If lucky enough, I hope to contribute to levelling up Vietnam's science in the world rankings. Despite some shortcomings, Vietnam has increased investment in scientific research associated with university curriculum and research centers."
Ngan Anh

The image of a boy with shining eyes and crippled limbs damaged by Agent Orange prompted Ngo Thi Thuy Huong, born in 1974, "to do something" to revive contaminated land in Vietnam.

As a scientist with 15 US patents, becoming a senior manager of a research and product development group at a corporation with revenue of nearly US$20 billion, Dr. Cong admitted he didn't know what major to pursue when he was younger.