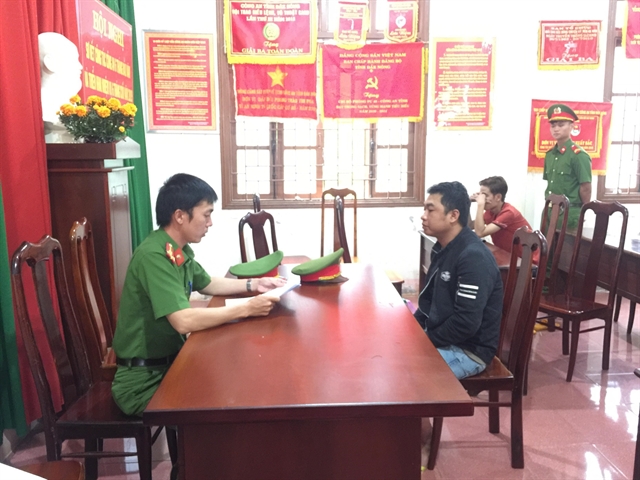 Apolice officer questions a suspect ina gambling case in the Central Highlands province of Đắk Nông. 
This is the main part of a project on material facilities, personnel and detailed process to record the audio and images of suspects. The project follows regulations to implement the Criminal Procedure Code 2015 which has been approved by Prime Minister Nguyễn Xuân Phúc.
Under the project, competent agencies must prepare material and technological facilities to record the questioning of suspects. The organisations must also assign staff specialised in such recording.
Concerned workers will receive training on laws from now until the end of this month.
Funds for the project are provided by the State budget. — VNS