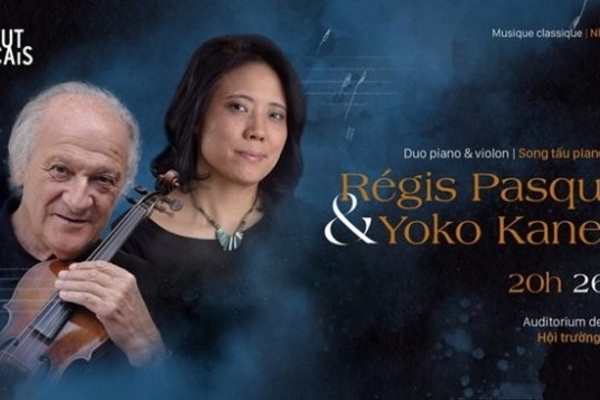 Born into a family of musical tradition with famous names in French chamber music, Régis Pasquier's artistic soul seems to have been nourished by the sweet, pure melodies from his childhood days.
Having claimed the First Prize for violin and chamber music at the Conservatoire de Paris at only 12 years old (in 1958), Régis Pasquier was honoured with the Charles Cros Prize for Best Soloist in 1991.
He is regularly invited to tour around the world with prestigious orchestras, under the command of the most prestigious conductors in Australia, Japan, Canada, the US, Russia, Greece, Hungary, Italy, Germany, Spain, Portugal and Sweden.
Joining Régis Pasquier on the stage of L'Espace is his partner at the French National Conservatoire in Paris - Japanese artist Yoko Kaneko.
She is considered to be one of the most sensitive artists of her generation and has appeared throughout her career with the most distinguished musicians of international reputation in places as diverse as Luzern, Bilbao, Brussels, Brugge, Berlin, Warsaw, Taipei, Seoul and Tokyo.