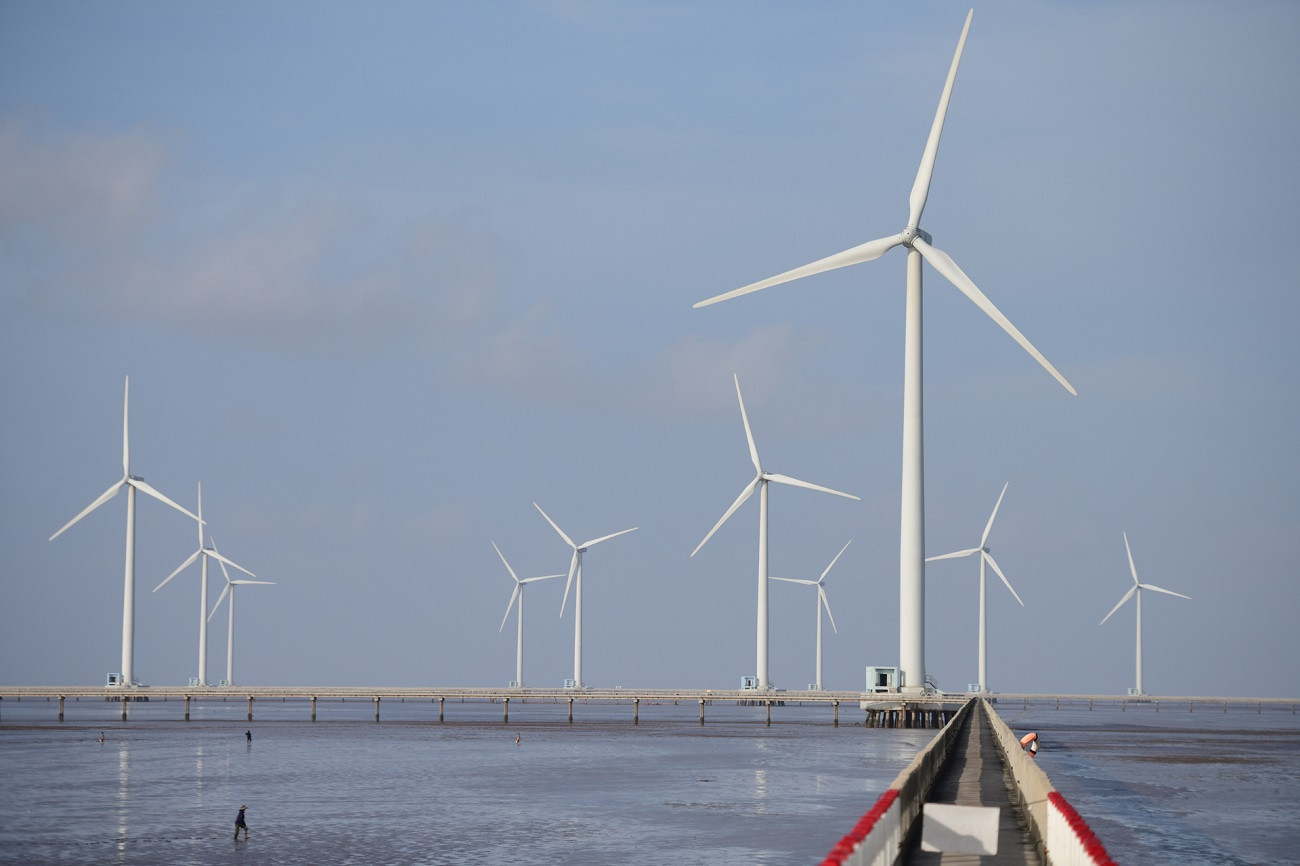 In 2017-2021, to encourage investors to pour money into wind and solar power projects, the Prime Minister approved many policies to attract investment to the sector.
The high FIT (feed in tariff) prices (VND2,086 per kwh for solar power and VND1,900 for wind power) helped attract tens of billions of dollars from the private sector to wind and solar power projects.
From an inconsiderable proportion of total electricity output, renewable power has risen to account for 16.2 percent of total electricity output of the entire system.
FIT prices were shown in the Prime Minister's decisions. FIT1 prices for solar power expired on June 30, 2019, and FIT2 on December 30, 2020 and FIT for wind power on October 31, 2021.
The event that marked a leap in solar power investment was Decision 11/2017 on encouraging the development of solar power projects in Vietnam.
The FIT price was set at VND2,086 per kwh for 20 years and attracted a lot of investors.
As of January 1, 2021, when the preferential price for solar power ended, the total grid-connected and rooftop solar capacity had reached 16,500MW.
After June 30, 2019, the FIT price decreased from 9.35 cent per kwh to 7.09 cent, or VND1,644 per kwh (ground mounting solar power projects), in accordance with Decision 13/2020.
Meanwhile, the rooftop solar power price was 8.38 cent, or VND1,943. This prompted many people and enterprises to install rooftop solar power systems.
Since 2017, the solar power prices have been decreasing by nearly half compared with the 2017 FIT price.
The investment wave in solar power has also stopped as the FIT scheme has expired, and there is no new pricing scheme for solar power.
The eighth national electricity development plan shows that solar power does not have big investment incentives as seen in the previous period.
The Ministry of Industry and Trade (MOIT) has proposed continuing to implement approved solar power projects by 2030 with a total capacity of 2,360.42MW.
For wind power, after the Prime Minister released Decision 39 on September 10, 2018, the field began attracting the attention of many investors. The FIT price for wind power was 8.5 cent per kwh, or VND1,928 (the exchange rate in 2018).
Thanks to the encouragement, the wind power capacity soared from 100MW to 4,126MW by the end of 2021.
According to Electricity of Vietnam (EVN), the total electricity generation capacity is 78,300MW, of which renewable power accounts for 26.5 percent, mostly developed by private domestic and foreign investors.
Luong Bang