The regulations on the establishment of research universities, and their interests and responsibilities can be found in the decree that guides the implementation of the amended Higher Education Law.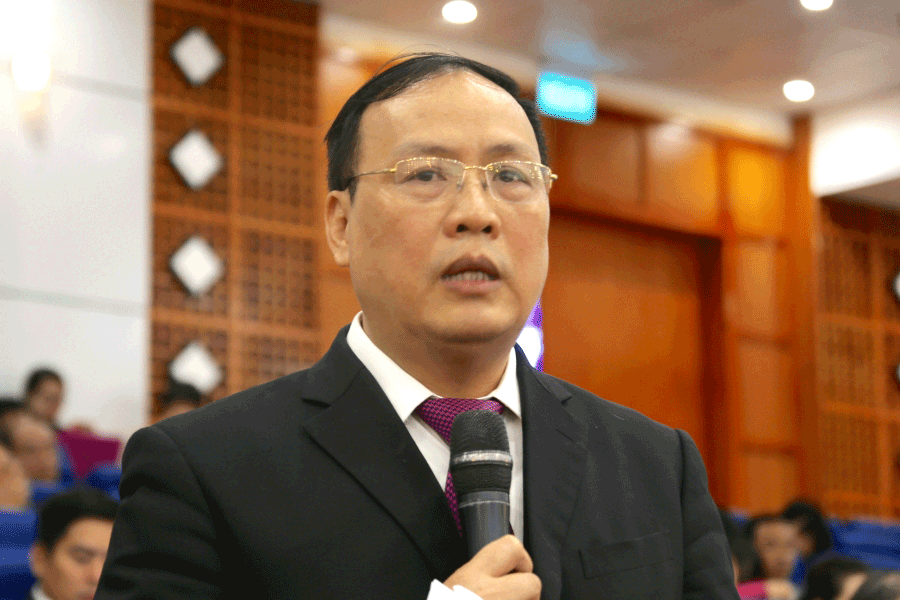 Nguyen Dinh Duc from the Hanoi National University


Nguyen Dinh Duc from the Hanoi National University said the achievements in scientific research are one of the most important criteria for rating organizations to consider when ranking universities in the world.

Hanoi and HCM City National Universities, the Hanoi University of Science and Technology, Ton Duc Thang and Duy Tan universities, which appeared in prestigious rankings of international universities in 2019, are schools with outstanding achievements in scientific research in Vietnam.

Research universities have been compared to 'storm troops' that lead the way in carrying out scientific research. However, they have not received appropriate preferences from the government.
Duc affirmed that building research universities is within reach and that they could meet international standards.
However, he stressed that it is necessary to set up a reasonable mechanism for the universities to develop.

Duc compared research institutes as 'storm troops' or 'vanguards' which play a very important role in supporting Vietnam's education to integrate into the global education. They need to be given more power, he said.

"The decree only says research universities will get priority for receiving money for scientific research and having their schools accredited. With these small benefits, I would refuse to build a research university if I were the rector of the school," he said.

"Universities need to see something more attractive to strive to become research universities," he said.

For example, the investment rate for each student at research universities must be three times higher than other universities.

At present, the investment rate for one student at a state-owned school is VND9 million, a very low level.
Minister of Education and Training Phung Xuan Nha said the government has assigned the education ministry to draft a decree on scientific research at universities to create a legal framework to encourage schools to conduct research.

"I have agreed with the Minister of Science and Technology that we will check the schools and find out which schools have capability and have good research products. These schools will enjoy investment policies that encourage research and become the 'locomotives' to lead the higher education system," Nha said.

He explained that the investments will be funneled to the schools with best research achievements and products.

"It is necessary to consider schools' products, not just school potential. If they have potential but their management is bad and they cannot make products, they won't receive investments," Nha said. 
Le Huyen
The Ho Chi Minh-based Hoa Sen University is set to launch an American Studies course this year, the first of its kind at a Vietnamese university.

The Japan International Cooperation Agency (JICA) on December 11 presented the 15th JICA President Award to Can Tho University.