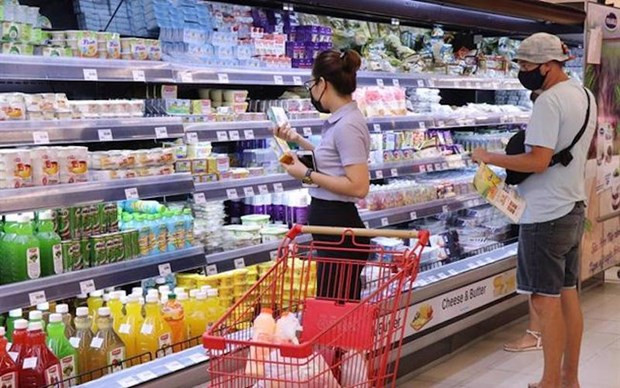 The higher competitive pressure make domestic enterprises have more experience and motivation to improve their business capacity, product quality, service quality, and ability to capture the market.
Vietnam is a high potential retail market with a size likely to grow to 350 billion USD by 2025. Retail trade will contribute 59% of the total domestic product sales. When foreign enterprises invest in Vietnam, they will improve in their distribution networks in the country and for export.
Major retail channels such as AEON, Big C, and MM Mega Market have not only sold Vietnamese goods in their supermarkets but also exported them.
As Vietnam has a population of 100 million people with a young population making up about 50%, retailers see big opportunities when investing in both conventional commerce and e-commerce.
According to trade experts, not only Thailand but also many other foreign retail businesses and domestic ones such as Saigon Co.op and Wincommerce have expanded their business in the Vietnamese market.
As a result, the competitiveness of Vietnam's retail market and local businesses has improved.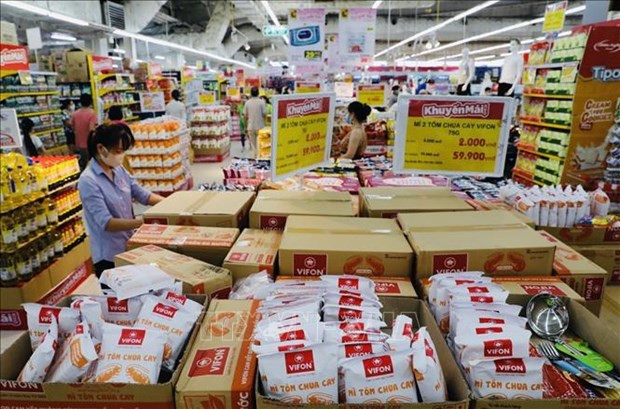 Vietnam is a high potential retail market with a size likely to grow to 350 billion USD by 2025. (Photo: VNA)
According to a representative of the Ministry of Industry and Trade, in general, foreign retail enterprises have strong potential in such aspects as finance, human resources, business capacity, and management technology.
They are also supported by their parent corporations or the Government through strategic programmes to develop distribution networks with a comprehensive closed system from production to consumption.
Notably, in the context of increasingly fierce competition, the retail sector in Vietnam is still mainly dominated by domestic enterprises.
Regarding retailing at supermarkets, trade centres, and convenience stores, 6 of the 10 leading enterprises in the local market are domestic, accounting for 42% of the market share with Wincommerce (formerly Vincommerce) occupying 15.2%, Saigon Coop and Bach Hoa Xanh 10.5%.
Over the years, Vietnam has issued a fairly comprehensive system of policies on attracting and managing foreign investment capital as well as developing orientations for the domestic retail market.
In July 2021, the Prime Minister approved the strategy for domestic trade development for the period to 2030, with a vision to 2045.
Accordingly, between 2020 and 2030, domestic retailers are expected to deal with about 85% of the total retail sales of goods and foreign retailers, the remaining 15%.
Under a directive by the Ministry of Industry and Trade on January 2023, Vietnam also has policies to attract foreign investment to the industry and commerce sector.

However, there are opinions that without an appropriate development strategy, local enterprises can face the risk of losing market share.
That is why local enterprises need to create a strong enough connection to create a closed retail supply chain from production, processing, and transportation to distribution.
This helps ensure a close and flexible connection throughout the supply chain, complete and improve the quality of goods, sales and post-sales services and, most importantly, competitive prices.
Businesses need to switch from the traditional shopping model to a contemporary one, particularly investing in the chain stores, and supermarkets, and cooperating to develop new retail forms.
To create favourable conditions for retail businesses, experts said that besides attracting foreign investment, it is also important to build Vietnamese retail channels by Vietnamese people. In addition, it is necessary to have a policy to develop cleaner and greener production and move towards a circular economy and green labels.
Vietnamese businesses need to build a brand for Vietnamese retail through small things such as greetings, post-sales policies, and customer care.
Vietnamese retail businesses should both compete and cooperate with foreign entities to learn experience and advanced retail technology. It is necessary to promote the link between domestic production and distribution system, and create a strong association to Vietnamese enterprises./. VNA