Retailers slash prices on low-priced smartphones
The consumption of low- and mid-end smartphones has dropped by 50 percent compared with the same period last year, causing difficulties in cash flow for retailers.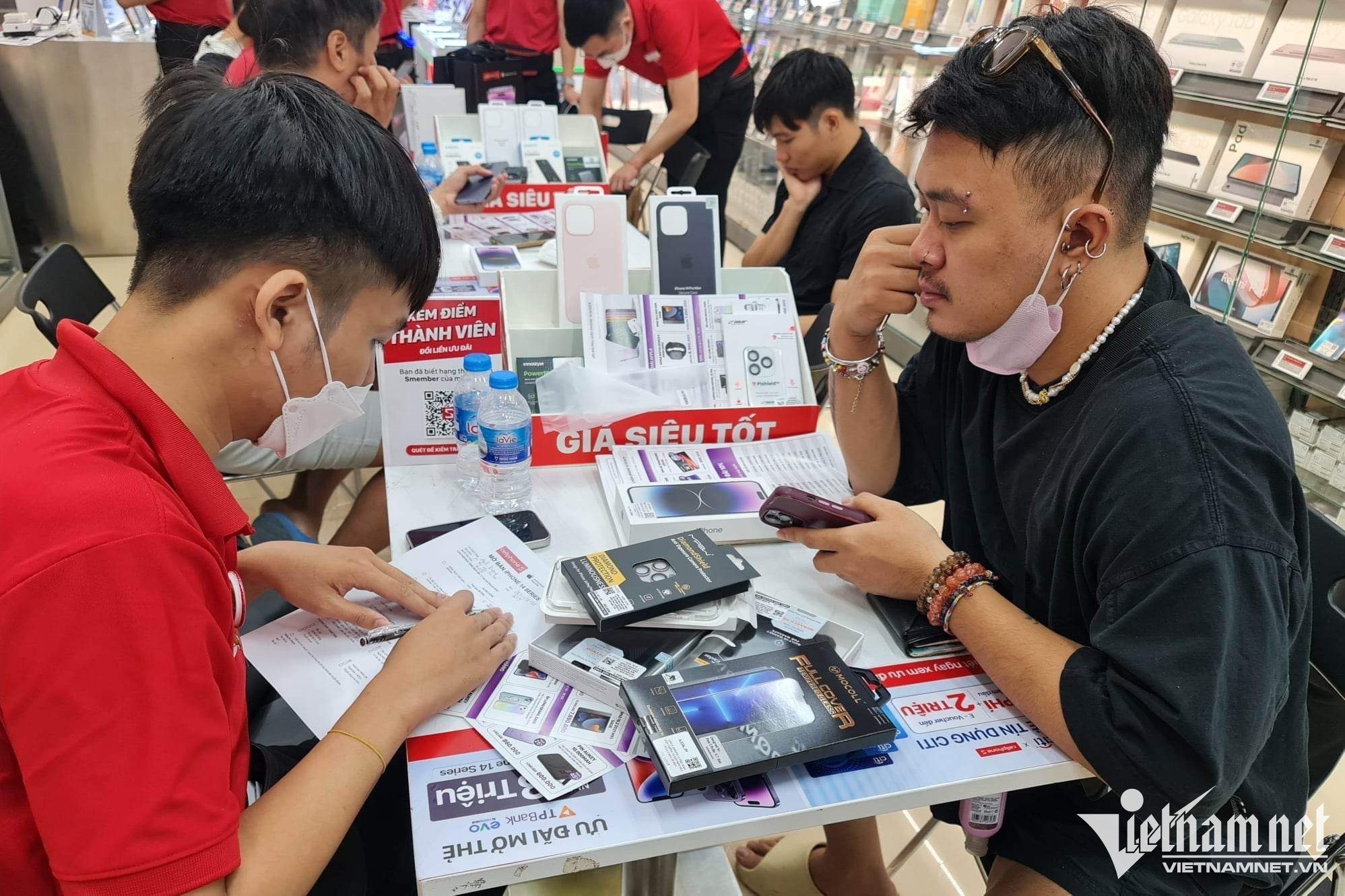 GfK has reported that sales in the Vietnamese mobile device market in the first two months of the year were just 2.5 million, a 30 percent reduction compared with sales of 3.5 million in the same period of 2022.
Analysts say the Vietnamese mobile phone market has been sluggish since Tet as a result of thrift, despite attractive sale programs.
The International Data Corporation's (IDC) report about the global smartphone market Q4 2022 showed that sales of smartphones in the last three months last year dropped by 18.3 percent compared with the same period 2021, the largest quarterly sales decline since 2013.
The media executive of a large retail chain said in the low- and mid-end Android market segment, the first signs of the slowdown appeared in the beginning of 2022, during the poor performance of the world's economy.
Lower-income workers are the main buyers of this market segment. The Vietnam Labor Federation reported that since September 2022, many textiles and garment, footwear, woodwork and electronics enterprises have been facing difficulties because of the lack of orders.
As a result, hundreds of thousands of workers have lost jobs or seen working hours cut, which have affected their incomes.
From September 2022 to the end of January 2023, about 1,300 enterprises reported to cut working hours of 546,835 workers. Most of them are foreign-invested firms in the southern region.
It was the financial problems of low-income earners which have led to sharp fall of sales of smartphones priced below VND5 million in 2022.
After the 2023 Tet holiday, the low-cost smartphone market segment has been gloomy.
Trong Dat