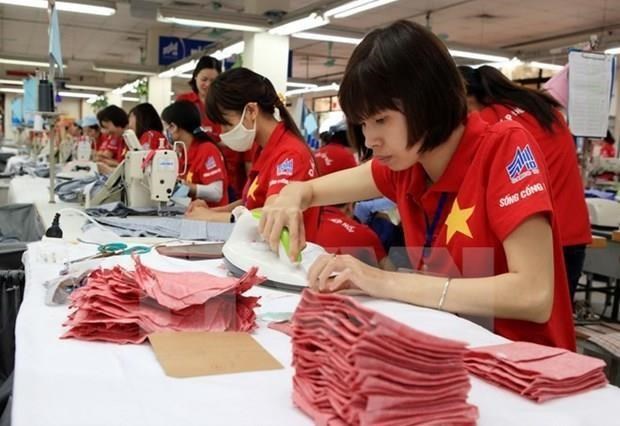 Vietnam has considered adding regulations of household business to the revised Law on Enterprises that is set to be submitted to the National Assembly for approval in October 


Vice Chairman of the National Assembly's Economic Committee Nguyen Ngoc Baosaid at a plenary session of the assembly's Economic Committee on August 30 thecountry had an estimation of more than 5.1 million of household businesses.
They employ around 8 million people nationwide and contribute nearly 30 percentof the country's Gross Domestic Product (GDP). However, it only contributed 1.6percent to the State budget, he said.

Chairman of the Vietnam Chamber of Commerce and Industry Vu Tien Loc saidadding regulations of household business would be a "breakthrough" for the newversion of the draft law.

Participants at the plenary session said household businesses were believed tobe an entity in the national economy.

But current regulations revealed some shortcomings such as regulations on legalstatus and civil responsibility of household business were not clear, businessrights were limited within the district level, a household business was onlyallowed to hire less than 10 employees and was not permitted to open branchesand representative offices, the participants said.

The shortcomings were preventing the businesses from taking advantage ofopportunities and promoting the benefits of investment resources under the formof business household, the participants said.

According to Loc, bringing regulations of household business into the law wasnecessary and in line with the common developing trend. It also created anequal environment for household business so that they could contribute more tothe GDP in the future.

Agreeing with Loc, Phung Van Hung, a permanent member of the committee, saidthe tax a household business had to pay was unequal to a micro enterprise.

The revenue of a household business could be hundreds of millions of VND peryear but they had to pay only a tax of several hundreds of thousands of VNDeach year.
Meanwhilea micro enterprise had to pay a corporate income tax rate of 15 percent eachyear, he said.

Former Deputy Minister of Planning and Investment Dang Huy Dong said it neededto have the equality of policies and information disclosure of householdbusiness.

Some participants said it should clarify what benefits household business wouldreceive.

The revised Enterprise Law is scheduled to have 10 chapters and 213 articles,of which 60 articles are under revised and one chapter and eight articlesadded.

The aim is to continue making a business a cheaper and safer business tool forinvestors, thereby increasing the attraction and mobilisation of all sourcesfor production and doing business.

It also aims to facilitate activities of business establishment, cut down costand time in starting a business, improve mechanism to effectively protect thelegitimate rights and interests of investors, shareholders and members ofenterprises as well as make corporate governance meeting regional andinternational standards.-VNS/VNA