Korean President hosts State-level welcoming ceremony for Vietnamese counterpart
President Nguyen Xuan Phuc was welcomed in Seoul with a 21-gun salute which is given to a foreign head of state during a State-level visit to the Republic of Korea (RoK).
President of the Republic of Korea (RoK) Yoon Suk-yeol on December 5 hosted a welcoming ceremony for Vietnamese State President Nguyen Xuan Phuc.
President Phuc was welcomed in Seoul with a 21-gun salute which is given to a foreign head of state during a State-level visit. Both presidents later reviewed the guard of honour.
Following the welcoming ceremony, the two leaders held talks on measures to promote relations between the two countries. They witnessed the signing of a number of cooperation between the two countries.
During the visit, President Phuc will also meet with RoK Prime Minister Han Duck-soo, National Assembly Speaker Kim Jin-pyo, and Deputy Prime Minister Choo Kyung-ho. He will attend a Vietnam-RoK business forum, receive leaders of the Korean Chamber of Commerce and Industry, and meet executives of some leading Korean businesses and financial institutions.
The President will also visit and meet the Governor of Gyeonggi province where he is due to attend a ceremony to announce Vietnam Day of Gwangju, visit Vietnam's cultural space and attend an art programme to celebrate 30 years of diplomacy between Vietnam and the RoK.
President Phuc is the first foreign senior leader paying a state visit to the RoK since President Yoon took office. This is also the first official visit to the RoK by a Vietnamese State President after 11 years.
Vietnam and the RoK established their diplomatic relations on December 22, 1992 but they had engaged in cooperative activities earlier. In August 2001, the two nations issued a joint statement on the comprehensive partnership in the 21st century on the occasion of Vietnamese President Tran Duc Luong's visit to the RoK. In October 2009, the bilateral ties were upgraded to a strategic cooperative partnership during the Vietnam visit by President Lee Myung-bak.
The visit takes place at a time when Vietnam and the RoK are celebrating 30 years of bilateral diplomacy, and the two countries have yielded positive results in their cooperation. it is expected to open a new chapter in the relations between Vietnam and the Republic of Korea.
Some photos of the welcome ceremony: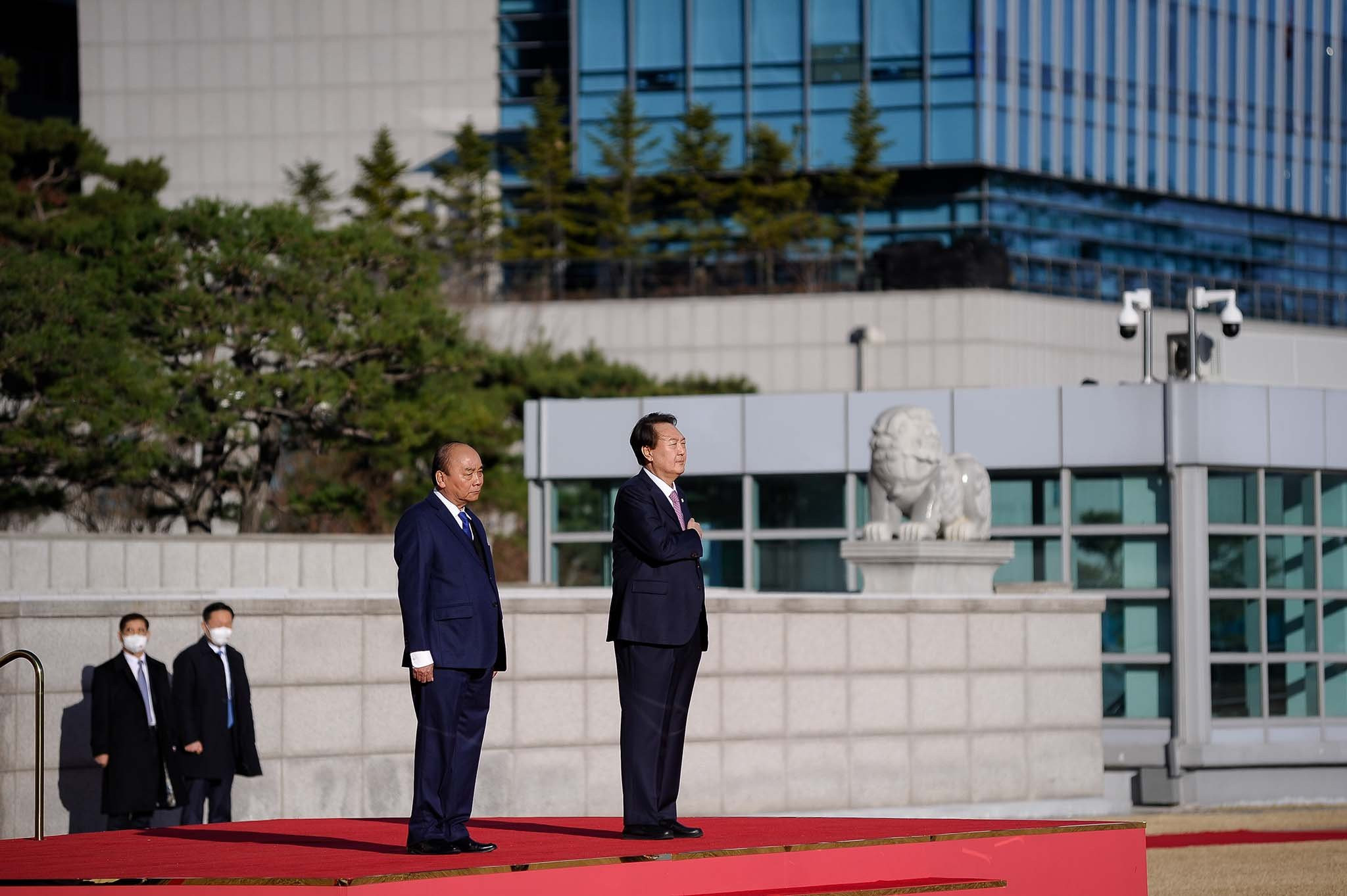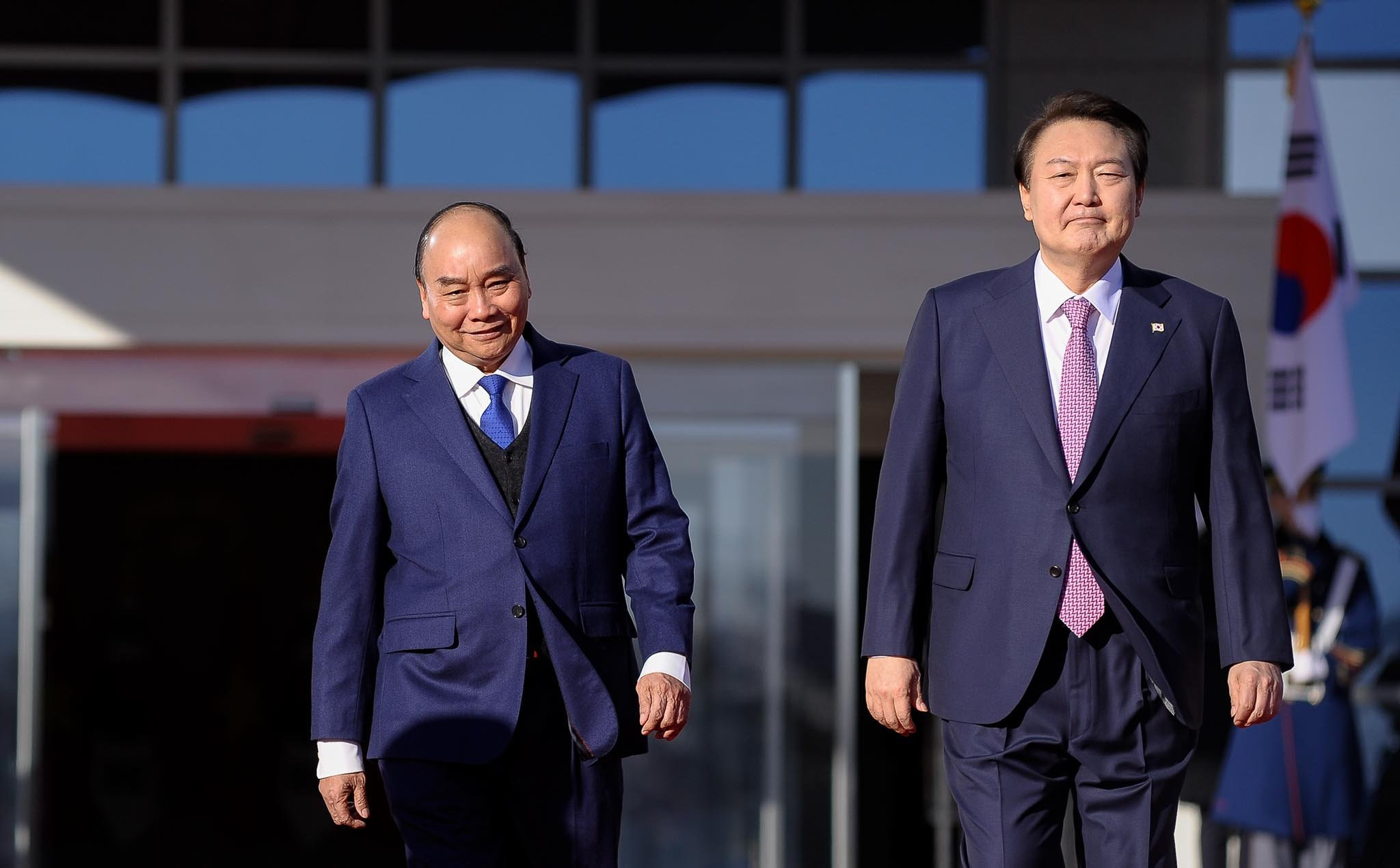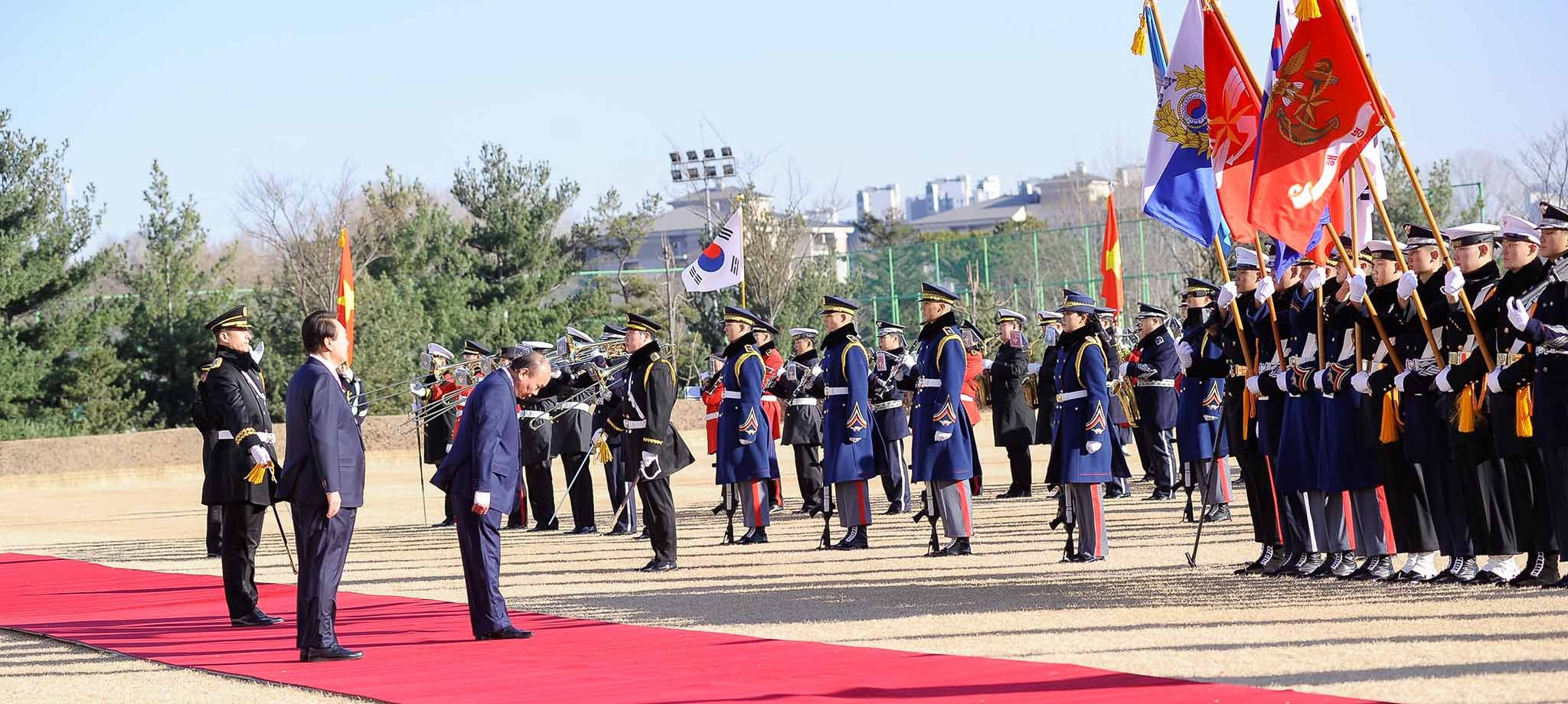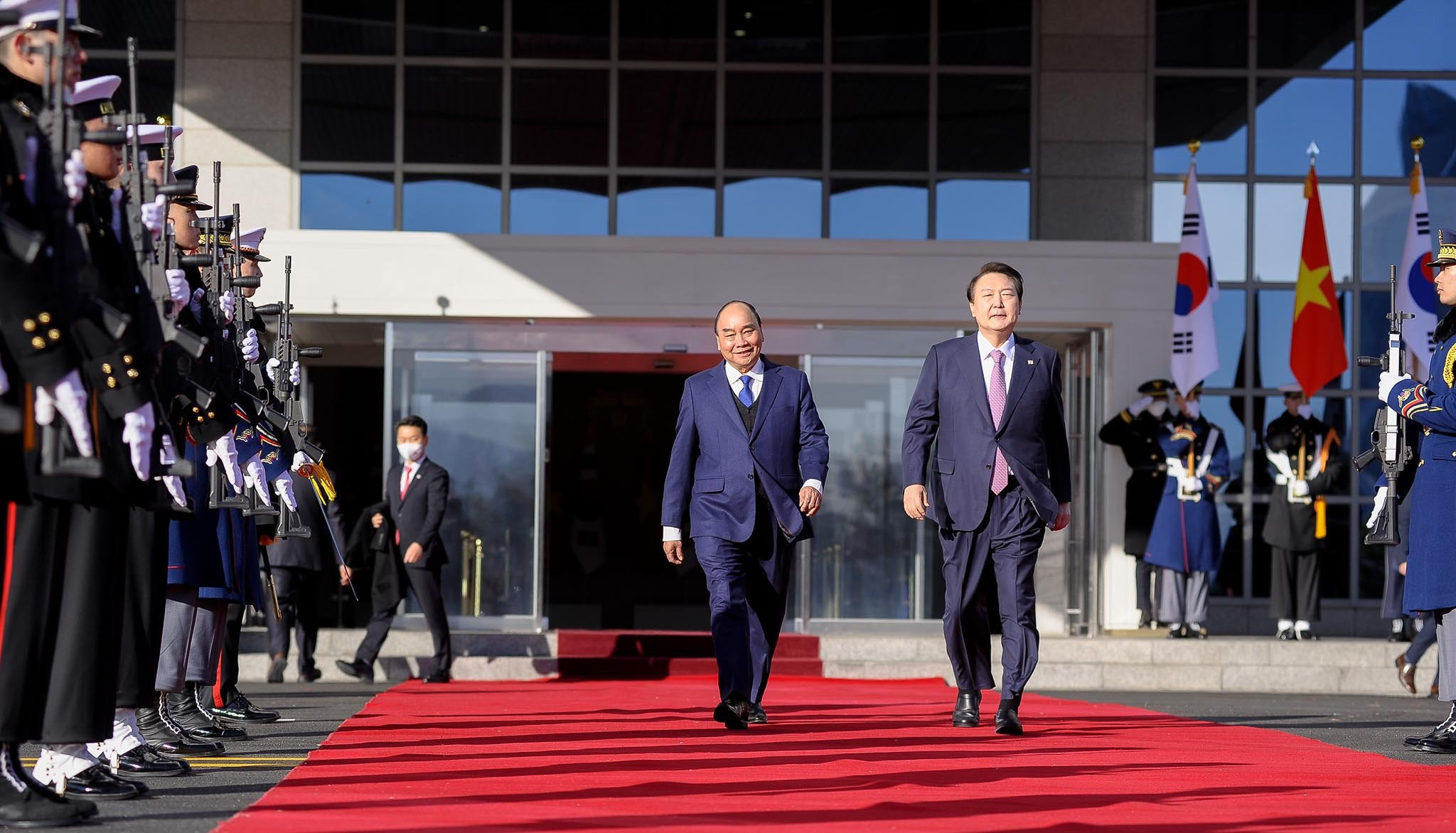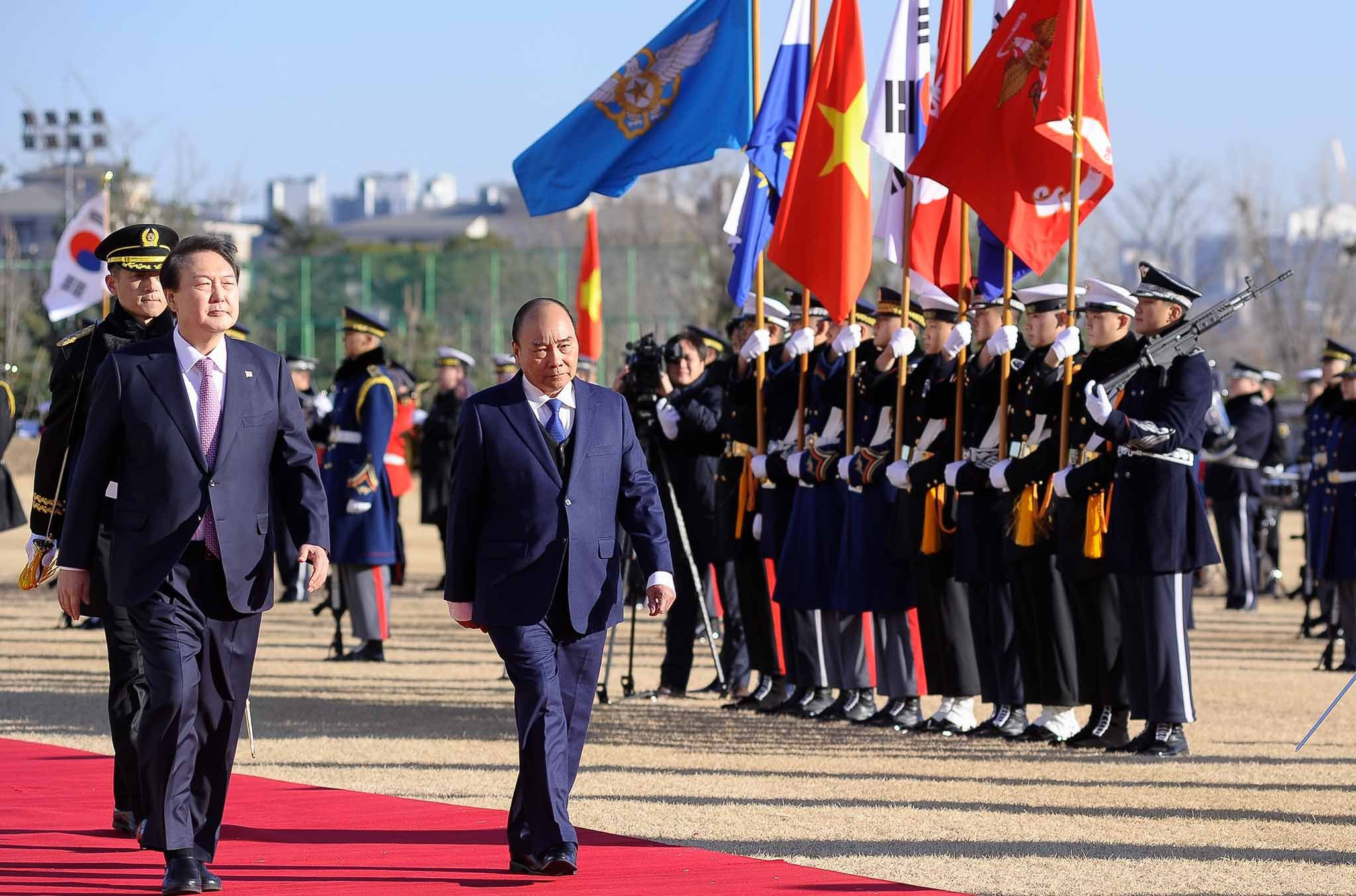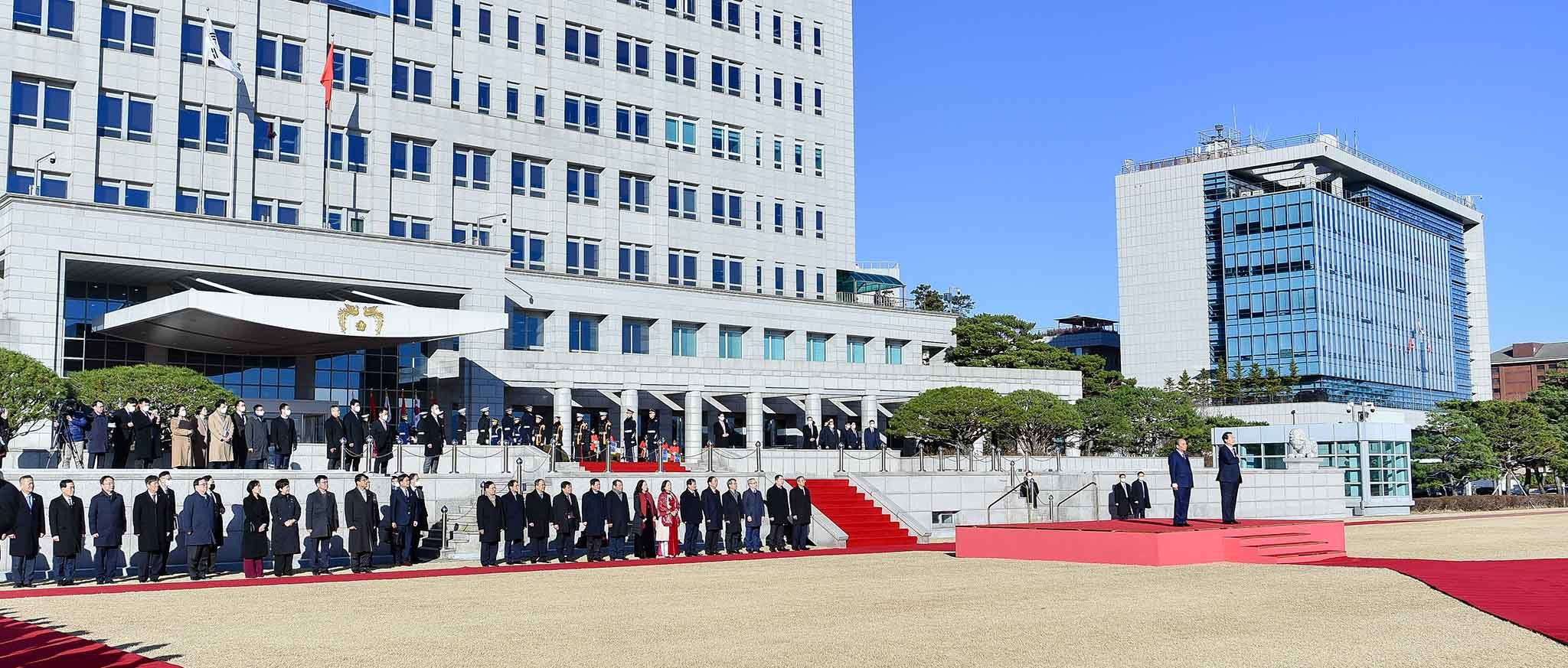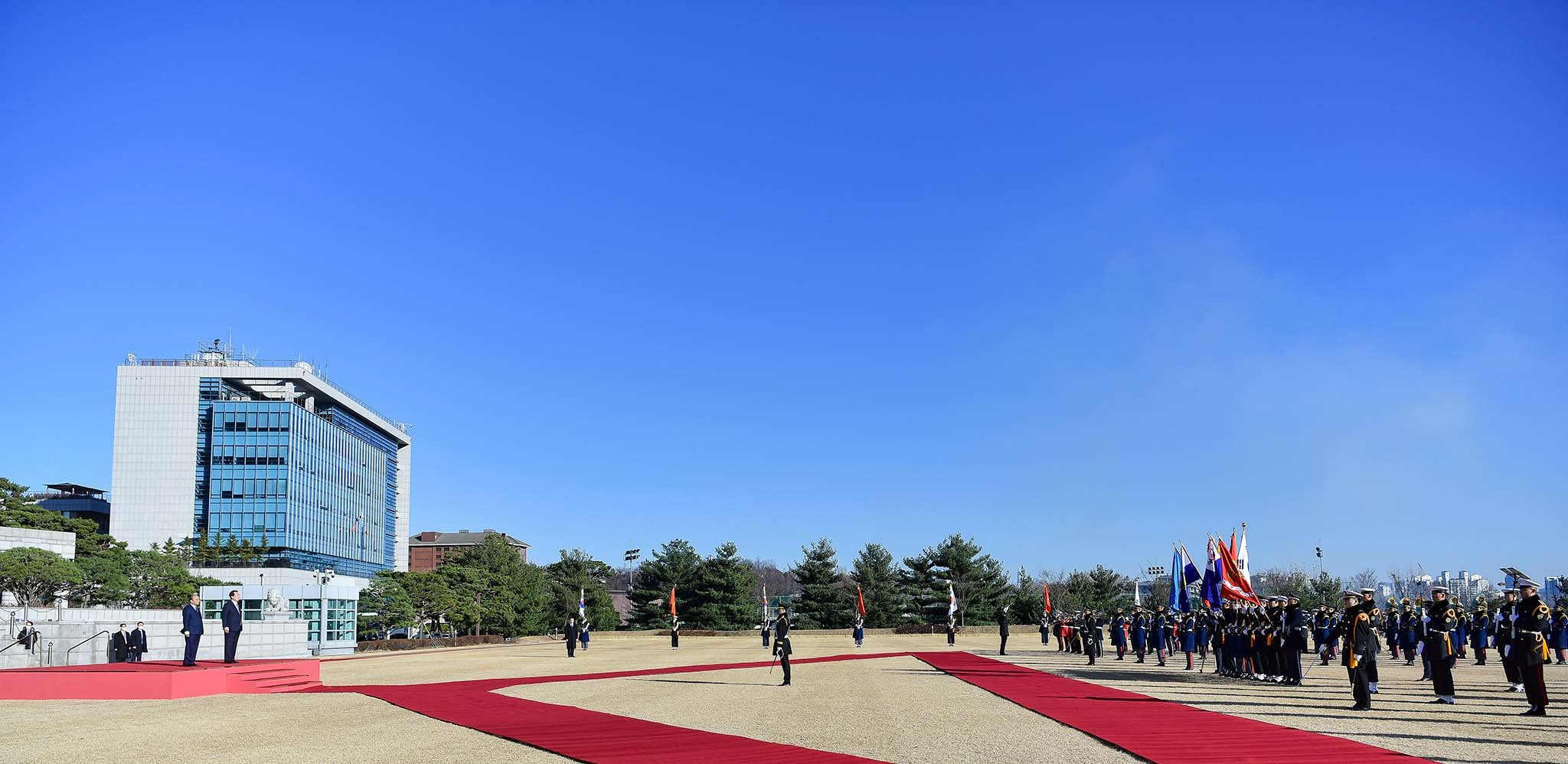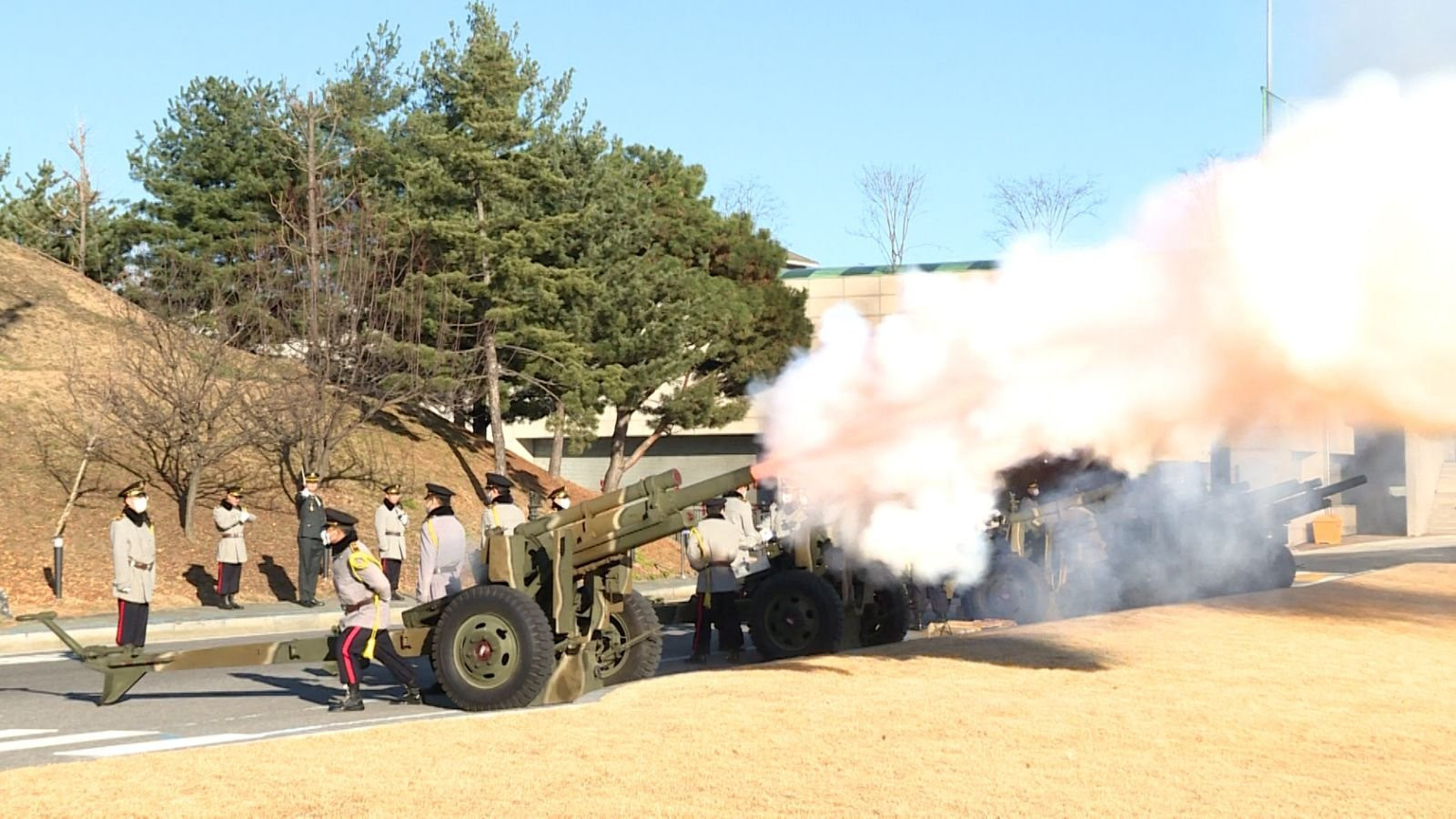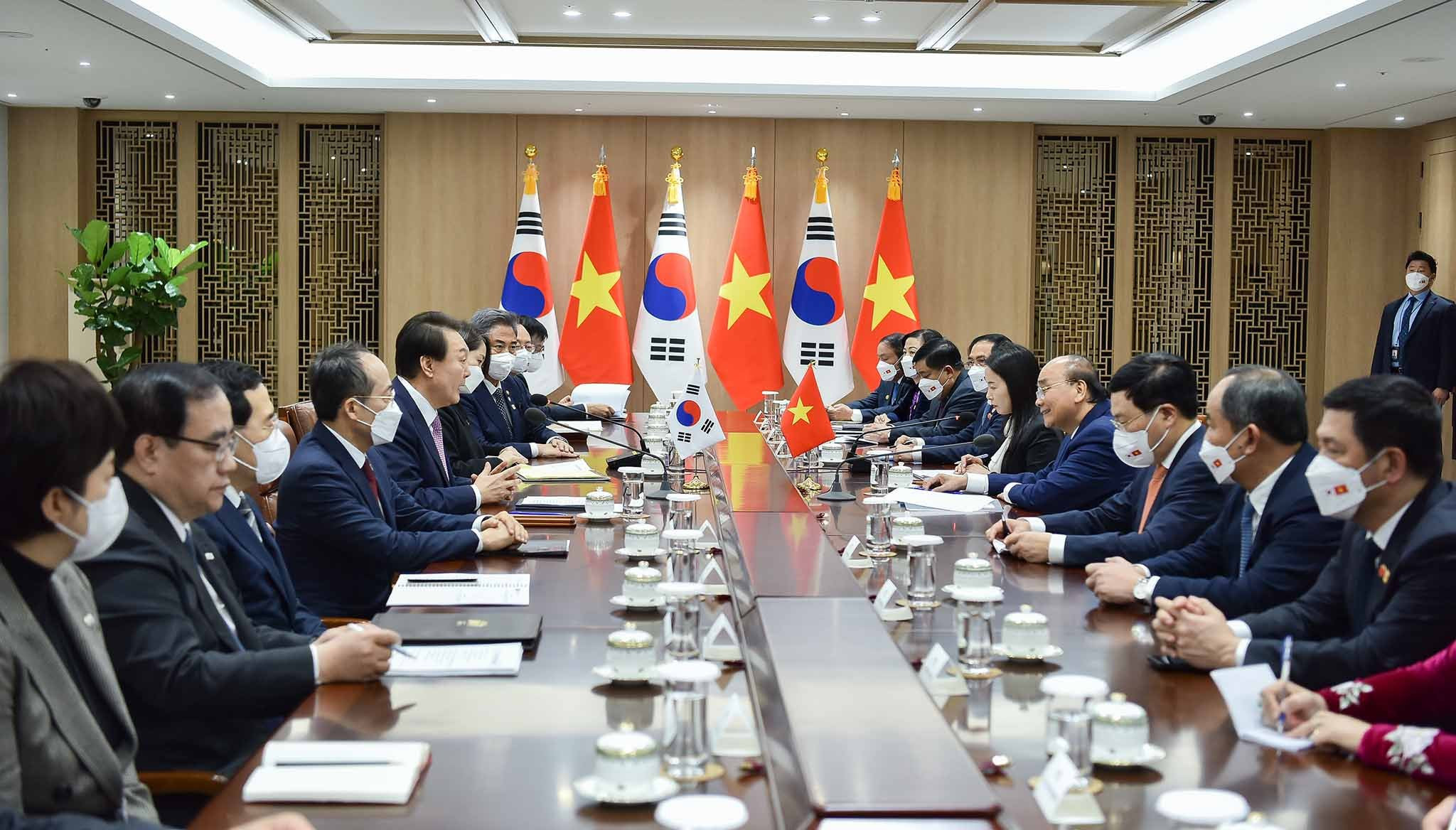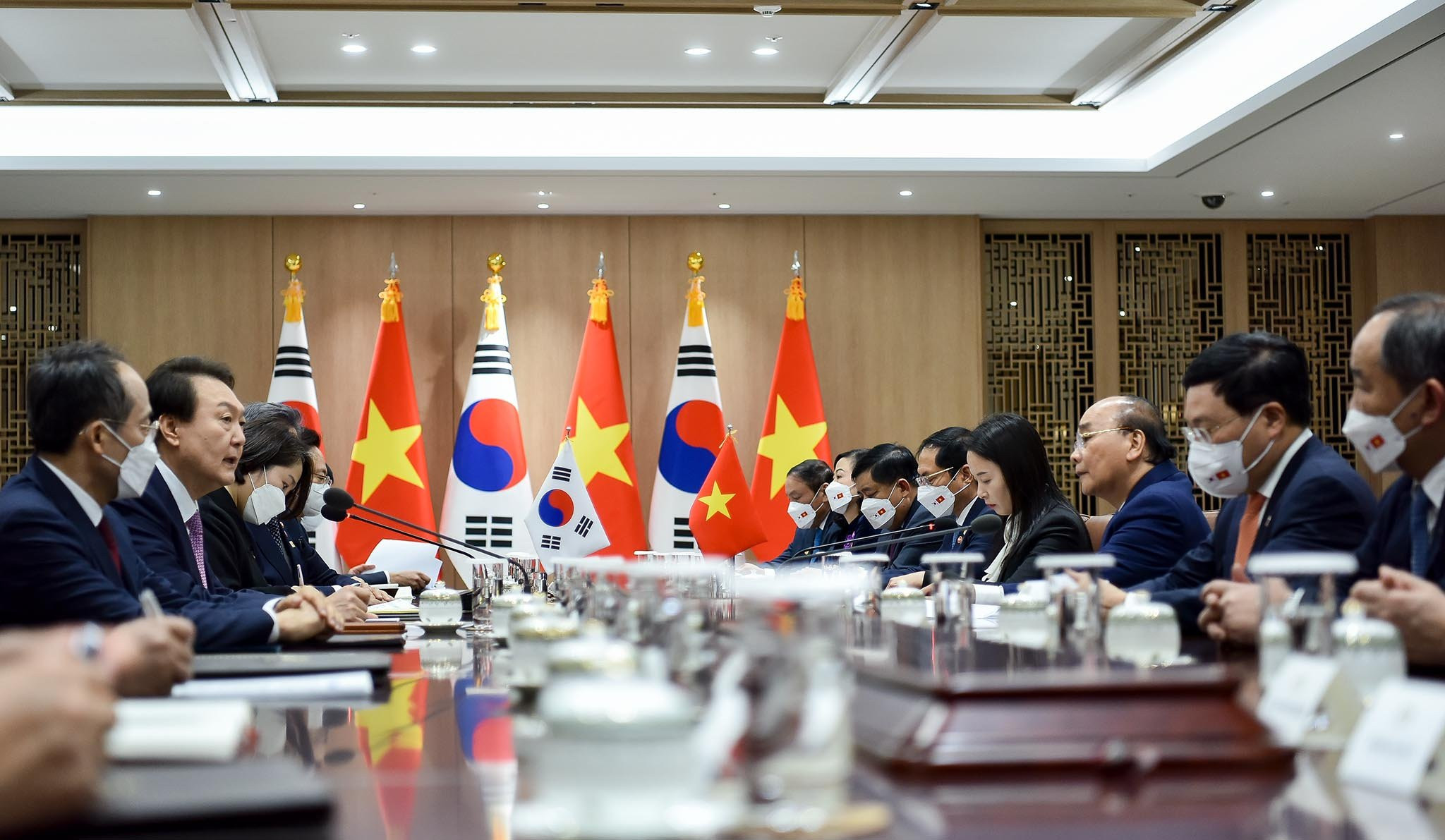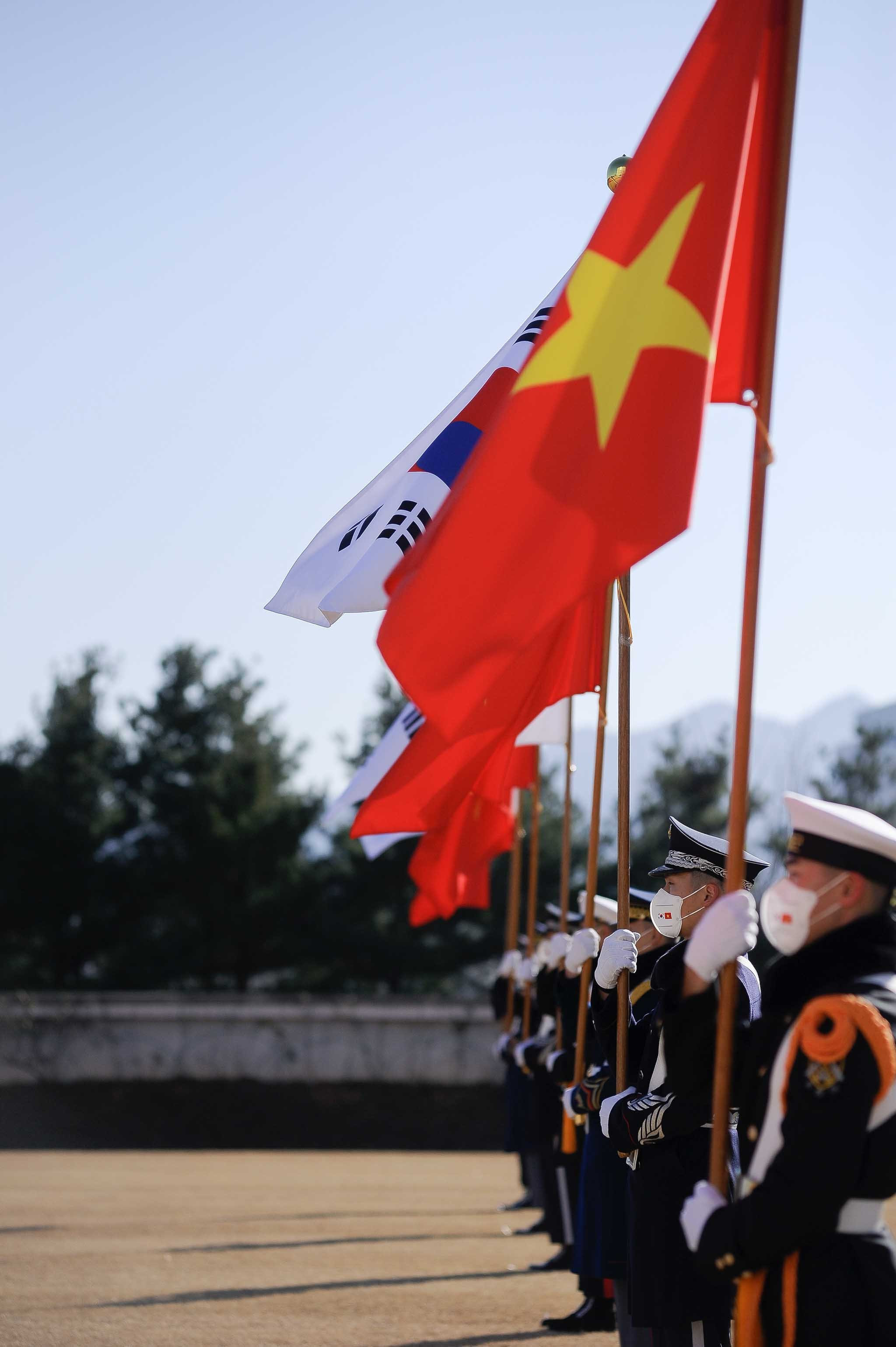 Tran Thuong