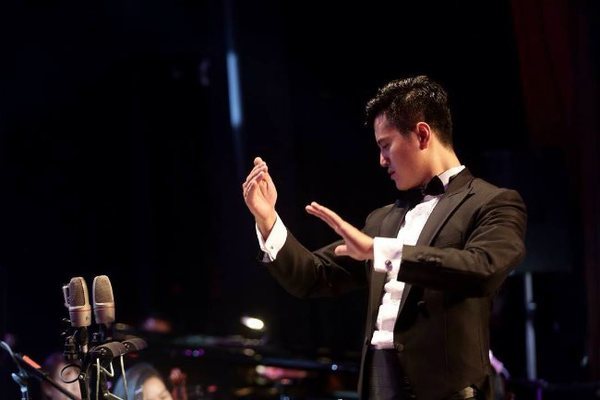 The concert will be conducted by Le Ha My - PHOTO: COURTESY OF HBSO
The two works featured will be Prokofiev's Piano Concerto Number 3, and Tchaikovsky's Symphony Number 4.
The Piano Concerto Number 3 is one of Prokofiev's most spectacular piano concertos, out of the five he completed. It has been recorded by many famous soloists such as Martha Argerich and Lang Lang. Prokofiev himself also recorded it. It is the only one of his piano concertos that he recorded.
The work is both witty and lyrical. Its second movement consists of a theme and variations, followed by a coda. Prokofiev called the third movement an argument between the piano and the orchestra, and it certainly contains many bravura and difficult piano passages.
The entire concerto is a dynamic performance by the composer, and has led to its being called a classic and justly famous work. Prokofiev's style, uniquely personal, tends to feature contrasts between the "sarcastic" and the "bombastic", and this work is no exception.
The way to listen to Prokofiev is to anticipate dissonant and awkward passages, but to take them in your stride. They are meant to be surprising, but are more like jokes than challenges. Something more tender will certainly follow, even if the dissonant style is certain to re-assert itself.
The soloist in Saigon will be Nguyen Thu Nga. He is one of the most celebrated of Vietnam's younger pianists.
Tchaikovsky's Symphony Number 4 begins with a motif said by some to represent "fate", just as Beethoven's opening motif in his Symphony Number 5 was said to do.
The symphony lasts for 40 minutes, but its first movement, one of the longest in Tchaikovsky's work, lasts a full 20 minutes in a typical performance.
Initial critical reaction, both in Russia and abroad, was not very favorable. Some Americans thought it "barbaric" (a common reaction to Russian music in general at the time), others mere tinkering, while one critic thought it was just a "tone poem" (i.e. the long first movement), with three other movements tacked on to make it seem like a symphony.
Tchaikovsky was away in Italy at the time of the premiere and had to rely on letters from friends to gauge the public and critical reception. In general they tried to shield him from the general half-hearted reaction.
But since then the work has become a popular favorite, and a staple of the classical repertoire. There is no doubt that this is one of Tchaikovsky's major compositions. Together with Prokofiev's Piano Concerto Number 3, it should make for a stunning musical event. The concert's conductor will be Le Ha My.
What the two works together prove is that great original compositions are rarely appreciated when first heard. It is only later that public opinion catches up with artistic and musical originality.
Tickets are from VND650,000 to VND200,000, with a special price for students of VND80,000. SGT
Bradley Winterton