1500 orphans are not the end 
Not long after we were stunned by the news that Covid-19 had left thousands of orphans in India in May, the Department of Education and Training of HCM City recently published a similar dismal number - around 1,500 children orphaned due to Covid-19. Among the 1,500 orphans, 490 are in elementary school, 580 are in lower secondary school, and the remainder are in high school.  
As a result of the epidemic's complexities, the department head added that this is not the final tally. Not only has Covid-19 wreaked havoc in HCM City, but it is also affecting other provinces in the South albeit without stats.  
A message to HCM City people from President Nguyen Xuan Phuc recounted these losses and sorrows. By implementing effective initiatives and measures, the President urged the local government to help the 1,500 orphaned children of the epidemic.  
On September 8, the Ministry of Labor, War Invalids and Social Affairs resolved to help the children with 2 million VND, the children of Covid-19 victims and those in severe situations. Children under 4 years old will be given 900,000 VND/month, while children aged 4 and up will receive 540 thousand VND/month. The children are also given health insurance cards, tuition price waivers, and other school expenditures up to the age of 16. Education, vocational training, and college and university are maintained until the age of 22.  
The power of collective will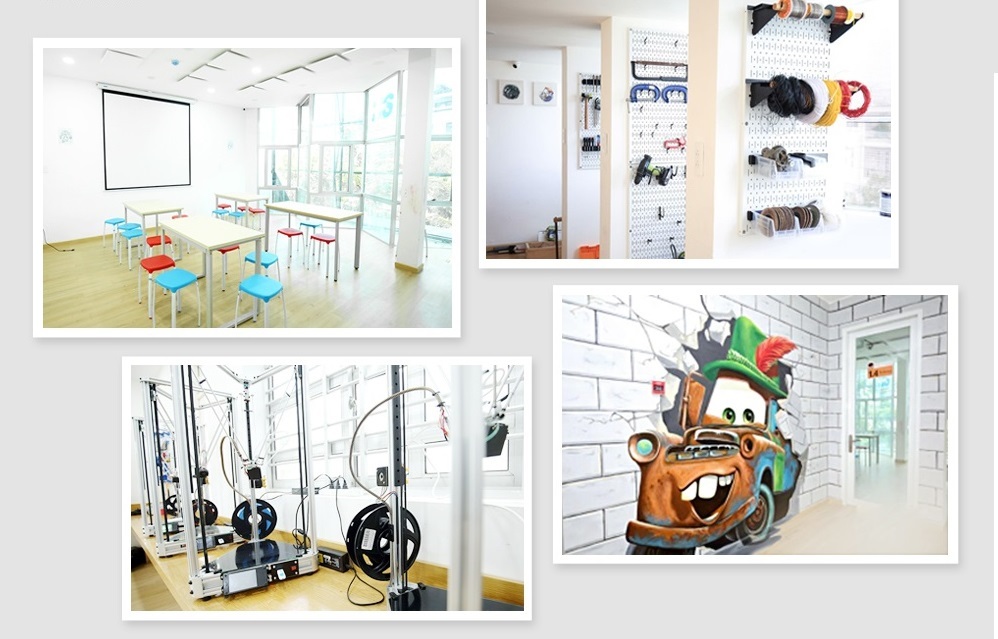 A 1,000m2 campus in District 7, Ho Chi Minh City, is capable of adopting and raising 100 children from birth until high school.
Every day, corporations and non-profits respond to and lead in welcoming orphans. As a result of his firm's potential, Mr. Binh devised a short-term strategy for the development of an all-level cadet school. For the next two decades, the budget will be 80 billion dong. The CEO of a prominent technology corporation came up with the idea after a childhood spent away from parental upbringing. So he's attempting to create a space where kids can learn, practice, and turn their pain into strength.
The community embraced this company's commitment. This is the first large-scale model of orphan (due to Covid-19 deaths) sponsorship made available. It has also inspired other businesses and charities to help orphans cope with this life-altering tragedy.
Thuy Diem Quyen, a well-known educator in Ho Chi Minh City, is behind the Powai project, a large-scale enterprise that demonstrates compassion and great social responsibility. Quyen barely took credit for the project she and her coworkers had discreetly produced over a month, as she deems it communal strength.
Powai would not be possible without the cooperation of almost 600 community members including educators, financiers, psychologists, lawyers, and project supporters, according to Ms. Quyen's application for a social support center for children whose families have been decimated by the Covid-19 outbreak.
Quyen claims that after a single post on her Facebook page, over 1,000 people signed up to support the project globally. Following this appeal, almost 500 children sought help, 100 people sought adoption, and other notable donors sponsored children.
A 1,000m2 campus in District 7, Ho Chi Minh City, is capable of adopting and raising 100 children from birth until high school. For children who have lost a parent or whose parents are unable to fully assist their children's psychological, educational and wellbeing needs, the project renders unlimited support.
Quyen, as an educator, is concerned about her students' spiritual well-being. As a result, they are especially cautious while dealing with traumatized youngsters. Teachers and school officials who work closely with and care for these kids must follow a code of behavior to protect children's spirits and help them grow up strong, mature, and equal in the eyes of the world.
Aside from the two boarding institutions mentioned above, several individuals and organizations have begun offering orphans scholarships and monthly stipends. Cho Ray Hospital has given 12 orphans a 2 million dong/month scholarship, for instance.
Adoption culture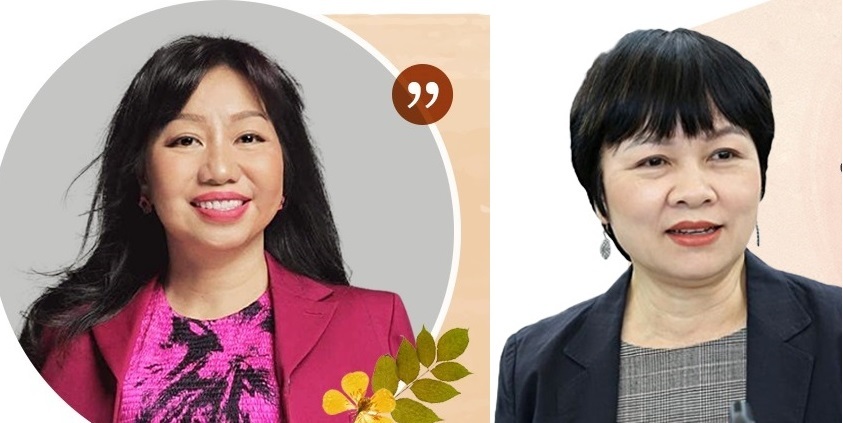 Ms. Thuy Diem Quyen (left) and Dr. Khuat Thu Hong.
Quyen's charity has received hundreds of sponsorship applications, many from people seeking to adopt and raise an orphan. This type of adoption in Vietnam, however, is unpopular. In this setting, the adoption paradigm should be explored with more openness and courage, which is appreciated in developed countries such as the US where roughly 140,000 children are adopted every year.
Between 2011 and 2015, the Adoption Law resulted in 14,539 children being placed for adoption in Vietnam. In actuality, 65 percent of Vietnamese families that adopt do so because they are childless. Only 19.6% of adopters want to care for abandoned or orphaned children. Furthermore, most adopters have an acquaintance or kinship relationship with the adopted child.
Dr. Khuat Thu Hong, Director of the Institute for Social Development Studies, expressed her preference for adoption-at-home over adoption centers. The living environment is crucial for young children in a shelter or boarding school.
"Children who grow up in a loving family have a pleasant environment and parental love. The members closely follow the psychological processes and growth of children. It'll be really different than being in a large group."
Orphans, like other children, should be allowed to live in a normal setting, argues Dr. Hong. We can also encourage families to adopt orphans. Authorities must be involved to safeguard children's safety and growth. We need a system for monitoring and overseeing the adoptive family to prevent abuse, exploitation, and trafficking. In truth, the State should also have spiritual support which also honors adopters' efforts.
Ms. Diem Quyen said it also requires numerous departments to ensure the child's safety and development. Foster parents should receive training. She emphasized that teaching, especially to traumatized children, can be challenging. Parents hope and pray that their children will succeed in life. In this path her community is driven by its desire to care for children in an even kinder manner than when their parents were alive. 
Dang Hoa Nam, Director of Department for Children's Affairs, Ministry of Labor - Invalids and Social Affairs
The children are not alone, as evidenced by the government policies, national funds, and organizations and individuals eager to help them overcome short- and long-term obstacles. I want to thank and commend the non-profits and people who stepped up to aid.
Local authorities and social management organizations should have immediate access to a comprehensive list of children affected by the Covid-19 outbreak. The best social resources must be deployed rapidly to avoid delays and overlaps.
A legal replacement caretaker for the children must first be located, and if unavailable, the kids will then be brought to a local social services center.
Nguyen Van Nen, HCM City Party Secretary
The city is planning to secure the best long-term support for around 1,500 children orphaned by the Covid-19 epidemic.
This is being done in order to coordinate and agree on specific roles with the HCM City People's Committee and the City Women's Union. Care for these children.  It goes beyond meeting their immediate needs and ensures their future growth.
The city is also looking into ways to link adoptive families. Many sponsors are prepared to help support 1,500 orphans, including FPT Chairman Truong Gia Binh.
Covid-19 has taken its toll since it entered Vietnam in early 2020. Innocent children who have lost both parents due to the pandemic are perhaps the hardest to replace. Those 1,500 children who needed both of their parents' compassion and care suddenly found themselves without a safety net in Ho Chi Minh City.

Covid-19 will inevitably die, leaving orphans to struggle with both temporal and spiritual sadness. In these difficult times, spreading the Vietnamese people's love and affection for one another is vital. All prior battles, as well as the current "anti-epidemic like combat against the enemy" conflict, have been vanquished by this mentality.

Each youngster orphaned by Covid-19 is in severe need of compassion. Making a home at the conclusion of their life's journey will help them get through tough moments.

To help children overcome psychological trauma, financial assistance, and hurdles as they age, President Nguyen Xuan Phuc recently proclaimed that everyone should pay attention to children, including the city government.
 Nguyen Thao - Thanh Ha - Vu Lua - Ho Van

Most of the 1,500 orphaned COVID-19 youngsters are living in families of freelance workers in HCM City. Without financial or spiritual assistance, the previously limited path to these children's future has become even more bleak.