Sapa faces serious water shortage

Many households in Sapa, Lao Cai Province, have to buy a cubic metre of fresh water at VND500,000 (USD21) as the town is facing a water shortage crisis.
 Hanoi prepares for summer water shortages
Water shortage threatens Ly Son Islanders
'Hanging lakes' provide water for plateau residents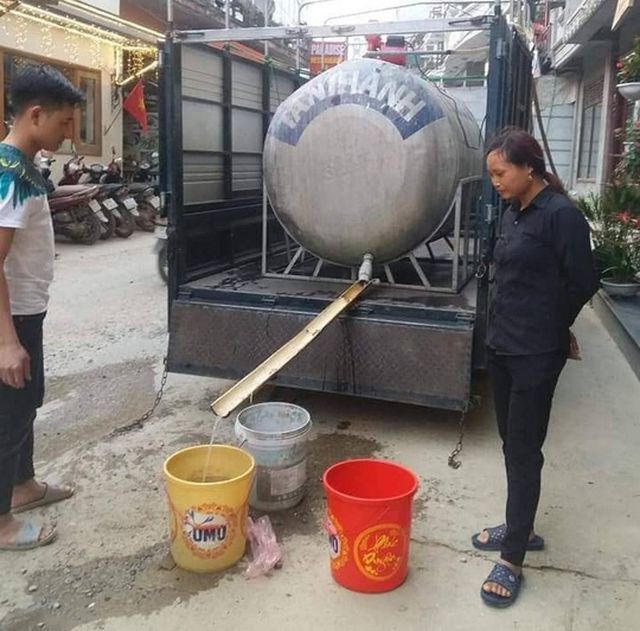 Many people have to buy a cubic metre of fresh water at VND500,000
To Ba Hieu, vice chairman of Sapa Tourism Association said on April 20 that the freshwater sources in the town had dropped to a record low. Each day, the pumping station only provides water for one to two hours a day so households and business establishments have had to save every drop in the past week.
"It was announced that the water shortage would temporarily change when it rains. But the weather forecast said no rains in the near future could provide enough water for the whole town," Hieu said.
According to Hieu, most hotels and guest houses have been booked for the Reunification Day and May Day holiday. Everyone is worried about the water shortage and didn't dare to accept more guests. It will badly affect their revenues and reputation.
As the water level of Thac Bac and other lakes have fallen, many households and businesses have to buy water at VND500,000 a cubic metre.
The water shortages occurred regularly from a month ago and for the past three days, some areas completely lost water. The authorities in Sapa have asked relevant agencies to quickly deal with the issue. Lao Cai Province authorities are planning to invest in a water plant. It is hoped that the plant will be completed in 2020.
The authorities in Sapa are negotiating with 24 households who own a water source for agriculture-forestry activities in the mountains. If the negotiations are successful, 70% of the water demand in the town can be met. However, discussions are ongoing. Dtinews