Six major companies have agreed to join the Alliance of Vietnamese Game Producers and Distributors, which is expected to be established in 2021.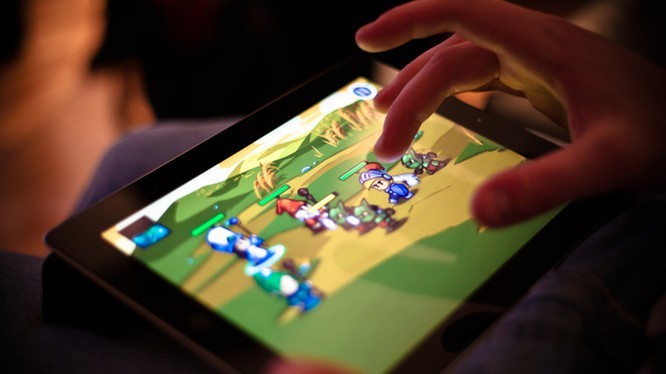 The Vietnamese video game market is considered to have potential. (Photo: Infogame)
This is a voluntary organization that will be established at the call of the Department of Radio, Television and Electronic Information (Ministry of Information and Communications). This idea was launched in April based on the activities of the Vietnamese electronic game industry in recent years.
Vietnam is considered as a potential game market in Asia. Recent statistics show that the game market in Vietnam has made many breakthroughs in recent times.
In 2019, Niko Partners - a market research company - estimated revenue of the PC game market at $477.6 million and the mobile game market at $263 million for Vietnam. According to a report by Adsota in 2020, Vietnam was the 4th largest game market in Southeast Asia and 27th in the world in terms of revenue in 2019. The company predicted that Vietnam would have about 40 million people play mobile games in 2020.
According to the Department of Radio, Television and Electronic Information, Vietnam has about 196 licensed game enterprises. However, their connection and cooperation is too weak to be able to promote the development of the local game industry and change the prejudices of society.
The agency has called for the establishment of an alliance of game manufacturers and distributors with the slogan "Unity and cooperation for the development of the game business community, serving the country".
The alliance is expected to create a common playground to strengthen connection, cooperation and sharing among domestic game manufacturers and game service providers and with state management agencies, in order to promote their development and improve their competitiveness.
This alliance will help protect game copyrights for its members, eliminate impersonated games and pirated games, protect the legitimate interests of members and legal game products for release on cross-border platforms (App store, Google Play store...), support the release of games on Vietnamese platforms and app stores, and through the media change the perception of the community to see gamed as one of the economic and entertainment industries of the country.
Most enterprises providing online video game services have confirmed to join the alliance, including the six major firms: VNG JSC, VCCorp JSC, VTC Intercom, Vietnam E-Sports and Entertainment JSC (Garena), Gosu Online JSC, and Viettel communications company.
Duy Vu

To create a level playing field and help Vietnamese develop games reach the world market, it is necessary to have more reasonable policies, experts say.

The Cau Giay district taxation agency in Hanoi has reported that a 28-year old woman earned revenue of VND330 billion, or $14 million, in 2020 and paid personal income tax of VND23.4 billion.