The Vietnam Maritime Administration (Vinamarine) and authorities of central Binh Dinh Province have agreed to not to dump 300,000cu.m of waste mud into the sea and instead use it for another project.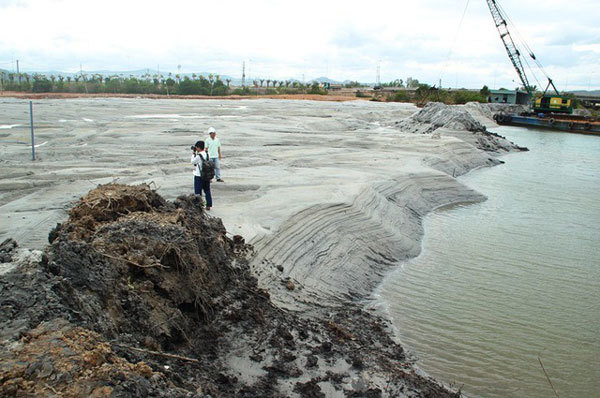 Binh Dinh Province refuses to dump dredged waste mud from Quy Nhon Port into the local sea. — Photo dantri.com.vn
The mud was dredged from the province's Quy Nhon port to allow large vessels to enter the port.
Instead of dumping the waste into the water, it will be used to build Dam Thi Nai Villa and eco-tourism area.
The information was announced by an official from the provincial Department of Natural Resources and Environment on Tuesday, Dân Trí online newspaper reported.
The dumping of the dredged mud at the local sea is likely to affect the marine environment, he said.
The environment department and other agencies have asked the Vinamarine to find alternative ways of disposing of the waste mud.
Earlier, Vinamarine submitted the proposal to the provincial authorities for waste dumping.
Residents in the area are concerned dumping will not only negatively impact the habitat and growth of aquatic products, but also affect the marine environment, especially Quy Nhon City's tourism area.
VNS