Tens of thousands of people in Hanoi have been hit by the severe pollution of a local river for many years.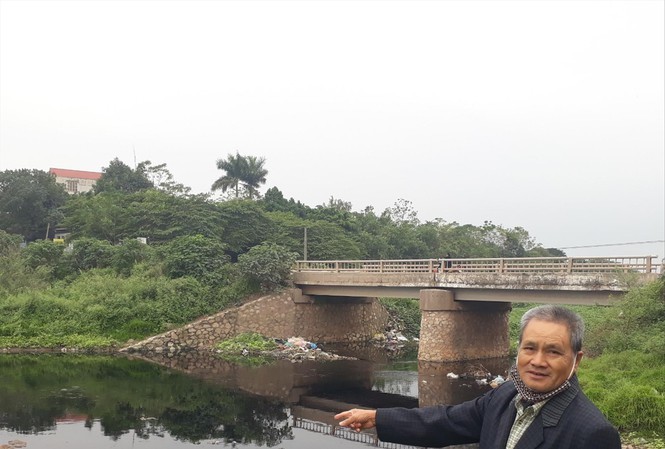 Day River has been facing the pollution for many years
Day River which runs through Van Con Commune in Hoai Duc District and Quoc Oai District's communes of Tan Hoa, Cong Hoa and Dai Thanh have faced pollution for 15 years. The problem has worsened over recent years.  
Van Con Commune is hardest-hit. Local households close their doors, but they still notice the bad smell, said Vu Dac Tac, a person who lives by Day River said.
The river witnesses the most serious pollution as some villages along the river boost their tapioca flour and vermicelli production to serve Lunar New Year. As a result, they discharge a great amount of wastewater into the river. Meanwhile, at this time of the year, the rainfall is often low to help regulate the river water.
The water of the river section through Hoai Duc and Quoc Oai districts is black with a terrible odour which can be smelt from hundreds of metres away. The pollution has also caused fish deaths.
Hoang Duy Luan, head of An Ninh Village of Tan Hoa Commune, said that for years, local residents proposed the issue to higher levels, but nothing has been done for the improvement.
Nguyen Dinh Truong, vice chairman of Van Con Commune, said that around 10,000 local people are living along eight kilometres of the river. Around 290 hectares of crops and rice have to use the river water for irrigation.
Nearly 8,000 people in Cong Hoa Commune are in the same boat.
So far this year, Hanoi authorities have fined 183 violations for illegal dumping of industrial and household waste into the Nhue and Day rivers.
Tien Phong/Dtinews

The Department of Natural Resources and Environment in northern Bac Ninh Province has asked all relevant authorities to investigate the illegal dumping of toxic waste by a local environment company into the province's Cau River.

Hanoi authorities say the application of Nano-Bioreactor technology to treat To Lich River pollution hasn't brought satisfactory results, but the Japanese side has rejected the conclusion.