Hanoi had the highest PM2.5 air pollution index in October, while the central city of Hue was ranked the lowest in the list.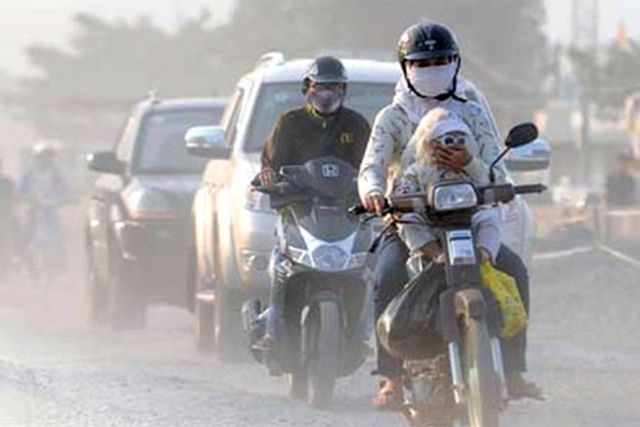 Hanoi had the highest PM2.5 air pollution index in October
The Ministry of Natural Resources and Environment has announced a report on air quality in some big cities in October.   
According to the ministry, the air quality in October was better than September.
However, in October, some cities still experienced days with the high level of PM2.5. For instance, Ha Long and Hue cities saw one day each, Danang and HCM City had two days each, Viet Tri had six days and Hanoi witnessed up to 8 days.
PM2.5 was the major cause of air pollution in the surveyed cities, meanwhile, other pollutants namely NO2, O3, CO and SO2 were basically within permitted levels.
The report indicated that the high PM2.5 was often from 9 pm and 7 am of the next day.
In October, Hanoi saw the highest level of PM2.5, while Hue was at the lowest. DTinews

Prime Minister Nguyen Xuan Phuc has asked the leaders of Hanoi to apply radical solutions to handle air pollution.

The fact that air pollution alerts in HCMC are not timely made available is attributable to the Center for Environment and Natural Resources Monitoring's use of outdated environmental monitoring devices, said Cao Tung Son, director of the center.

Many people in Hanoi are buying air purifiers to cope with rising air pollution.