The HCMC authority has proposed the central Government approve construction of a hi-tech park, the second of its kind in the city, covering some 195 hectares in District 9.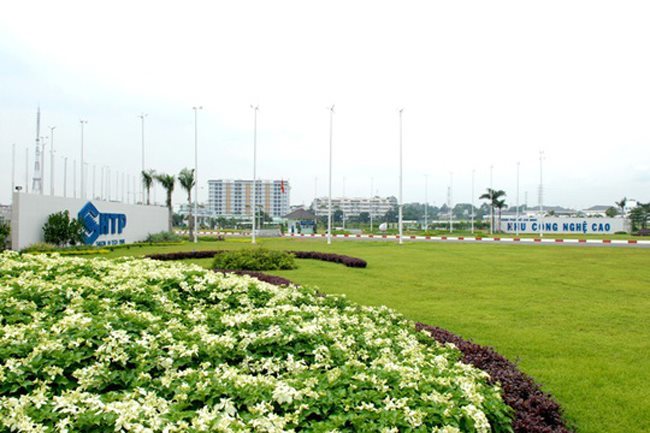 A view of the Saigon Hi-Tech Park in District 9. The HCMC authority is seeking permission from the central Government to establish another park nearby – PHOTO: NLDO
According to the Office of the HCMC People's Committee, the city government is seeking approval from Prime Minister Nguyen Xuan Phuc to convert land zoned for tourism, relics and tourist attractions into science and technology parks.
The proposal is part of a 1:2000 scale plan for the science and technology park project in Long Phuoc Ward of District 9 in close proximity to the national Saigon Hi-Tech Park (SHTP) in the same district.
The new park will serve as a place to exchange knowledge and expertise among universities, research centers and hi-tech firms.
It will also create a favorable environment for the city's leading technology firms and take the lead in the development of key hi-tech industries citywide and regionally.
The park is set to become an area of research, experiments and technology transfers and will have close ties with the existing high-tech park.
Once in place, the park will be home to various hi-tech firms that apply the latest scientific and technological advances.
Together with SHTP, the new park will serve as one of three important places in the innovative urban area east of the city, including Districts 2, 9 and Thu Duc District.
The city government put the SHTP into operation in 2002. It has become a hi-tech investment destination, covering numerous fields, such as microelectronics, information technology, telecommunications, precision engineering, automation, biotechnology, new energy, new materials and nanotechnology.
As of April this year, the SHTP had granted investment certificates to 156 projects worth a combined US$7.1 billion, including 73 operational projects whose accumulated export value has reached more than US$45 billion.
Many global hi-tech giants, such as the United States' Intel, Japan's Nidec, South Korea's Samsung and Japan's Nipro, have set up shop in the park. SGT

Dozens of businesses that want to invest in Saigon High-Tech Park (SHTP) in District 9 have not received approval because the city has yet to announce new land rental prices for public land.