Singaporean e-logistics groups making waves in Vietnam

Singaporean investors are continuing to pour capital into e-logistics firms to tap into the fast-growing market in Vietnam.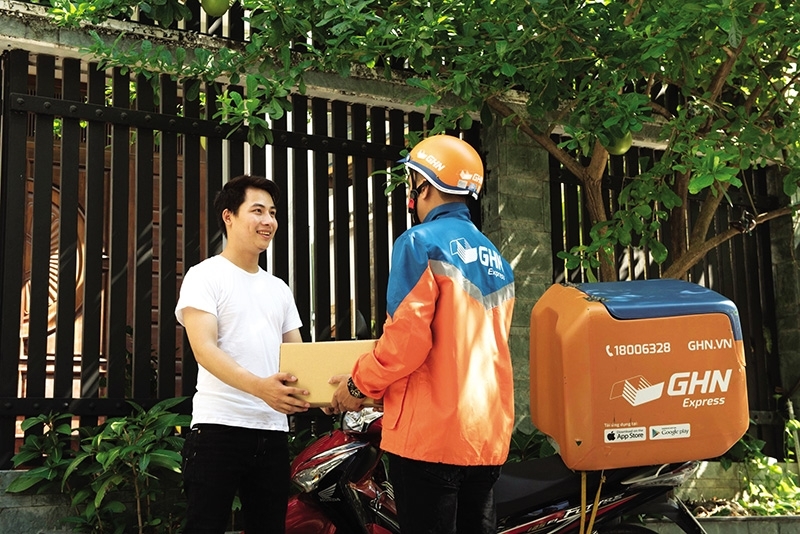 Temasek Holdings is increasing its presence in Vietnam through investment in tech-minded staff and dedicated sorting systems
Scommerce, the parent company of startups GiaoHangNhanh (GHN) and AhaMove, has wrapped up its latest and largest funding round led by Singaporean state-owned investment company Temasek Holdings. Although the funding amount was not disclosed, it is said to be worth up to $100 million.
Luong Duy Hoai, CEO and founder of last-mile delivery startup GHN, said that it aims to serve the fast-paced development of Vietnam's e-commerce and digital economy with a view to bringing products from sellers to consumers.
With the latest investment from Temasek, GHN wants to secure a stronger footprint nationwide and improve its services by investing in the capacity of facilities, tech staff, and automated sorting systems.
Meanwhile, Pham Huu Ngon, CEO of AhaMove, said that the new funding will be used to develop the four-hour and same day delivery services, expand coverage in outskirt districts, and most importantly integrate deeper into GHN's existing infrastructure to optimise delivery cost for merchants.
Founded in 2012, Scommerce is one of the leading e-logistics service providers in Vietnam, offering last-mile express and instant delivery, as well as business-to-business trucking and fulfilment services.
GHN and AhaMove have been delivery partners for Vietnam's four largest e-commerce platforms – Shopee, Tiki, Sendo, and Lazada – as well as over 100,000 small- and medium-sized online merchants.
Vietnam's e-commerce market has grown drastically in recent years, prompting logistics providers like GHN and Ahamove to raise new capital and step up their investment in technology and operation systems, as well as improve services to meet the demand of customers.
According to a report by Malaysia-based online shopping aggregator iPrice and Singapore-based capital firm Cento Ventures, Temasek is one of the largest investors in Vietnam's e-commerce market, sitting alongside tech giants, venture capital funds, and investment companies such as Alibaba, Tencent, Dragon Capital, CyberAgent Ventures, and IDG Ventures Vietnam. Alibaba, Tencent, and Temasek only began investing in Vietnam's e-commerce market in recent years, while both Dragon Capital and IDG Ventures have been seeding investments since the early days of e-commerce.
Meanwhile, Lazada is backed by Chinese e-commerce giant Alibaba and Temasek. In 2014, Lazada raised $249 million from Temasek and, previously, Temasek also invested in FPT Corporation, which owns Sendo and FPT Shop.
In July, Grab and Sovico Group affiliates including Vietjet and Swift247 teamed up for a deal that will provide better first- to last-mile logistics services and develop smart payment solutions.
With the technological solutions of Swift247, Grab and Vietjet will be able to connect air flights with road transportation, delivering goods via Grab Express delivery services and Vietjet aircrafts within five hours between Hanoi and Ho Chi Minh City.
Jerry Lim, country head of Grab Vietnam, said, "There is no other provider in the market who can offer a similar service. They only provide next day delivery while we can offer same day delivery. We believe our niche service will be successful in terms of volume as many online shoppers use e-commerce sites. If customers need their products urgently, they are willing to pay more for the service to get the delivery within five hours between Hanoi and Ho Chi Minh City."
In the summer of 2019, Symphony International Holdings, also of Singapore, acquired a significant minority stake in Vietnam-based Indo Trans Logistics Corporation (ITL) for approximately $42.6 million.
ITL, founded in 2000 as a freight-forwarding company, has since grown to become one of Vietnam's "national champions" and is the largest independent integrated logistics company with a network spread throughout Vietnam, Cambodia, Laos, Myanmar, and Thailand. The company also owns Speedlink, specialising in providing last-mile and express services in Vietnam.
Anil Thadani, chairman of Symphony Asia Holdings Pte. Ltd., told VIR that Singaporean companies have been investing in Vietnam for a long time and, with Singapore being a global logistics hub, it is only natural that the current economic growth scenario in Vietnam will attract the attention of many investors both in logistics and other sectors.
According to Thadani, the logistics sector is being seen as a proxy for Vietnam's fast-growing economy as a whole and the sector is in the midst of a transformation driven by technological innovation and the demand from customers for customised, high-speed, and error free logistics solutions.
"As a financial investor in ITL, we intend to combine our financial skills and international network with ITL's world class management team to enable the company to boost the confidence and skills of its workforce and achieve its ambition as a national champion in Vietnam," Thadani said. VIR
Thanh Van

Express delivery service providers have announced bigger investments in apps and technologies to give better experiences to customers.

Analysts believe that delivery services offering the shortest delivery time thanks to technology applications will win the market.