Singer Ha Phuong releases three songs, turns fairy in Tet photoshoot
During her visit to Vietnam on the occasion of the Lunar New Year 2023 (Tet), Vietnamese American singer Ha Phuong has released three new songs and an Ao Dai photoshoot.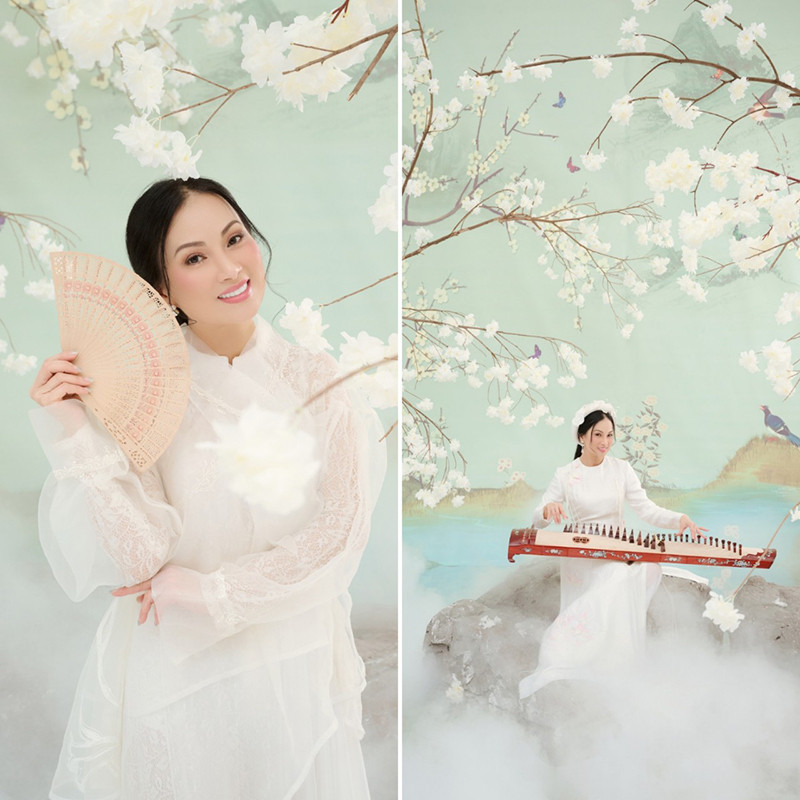 Despite having left her home country for a long time, Ha Phuong still has rich Vietnamese traditions engraved in her heart. Thus, no matter how busy life can get, the 50-year-old singer always chooses to travel all the way back every year, along with her husband and two daughters, to celebrate Tet holiday with her family in Vietnam.
This year, she landed in Vietnam just a few days ago, in the warm greetings at the airport of her two soulmates, singers and actors Tran Sang and Thai San. In celebration of Tet and to indulge in the exciting atmosphere, Ha Phuong asked her friends to join in for a Tet photoshoot.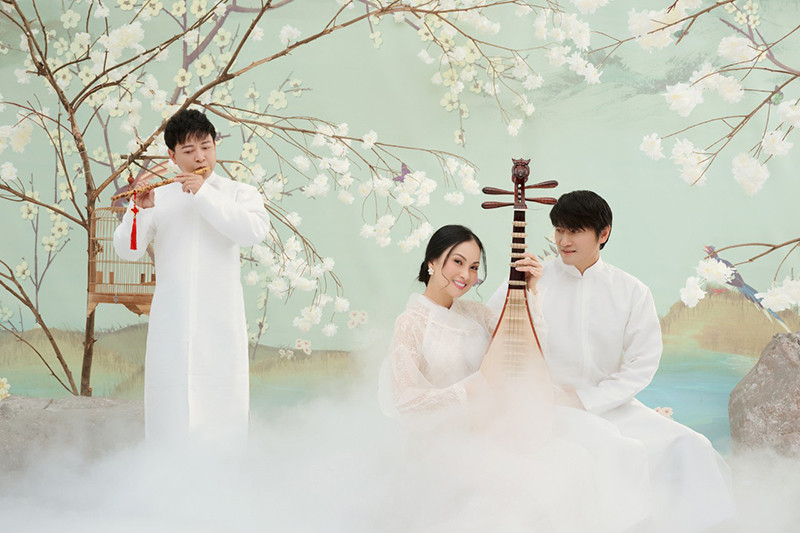 The trio opted for traditional white Ao Dai with minimalistic designs. Ha Phuong boasted her slim figure and the alluring ant waist in her pure and graceful outfit. For the second outfit of the shoot, Ha Phuong also went for a white look. This time, the silk dress with puff arms gave her a youthful but classy look.
Unlike the simplicity of the all white outfits, the photoshoot crew decided to go for a fairy-like set, reminding drama lovers of the well-loved historical fantasy dramas. The trio also posed as the four knowledge elites, bringing a refreshing look to the photoshoot.
Ha Phuong then shared her secret to her youthful beauty and figure. According to the singer, it is the relaxation, contentment, having a joyful soul and lastly no self pressure.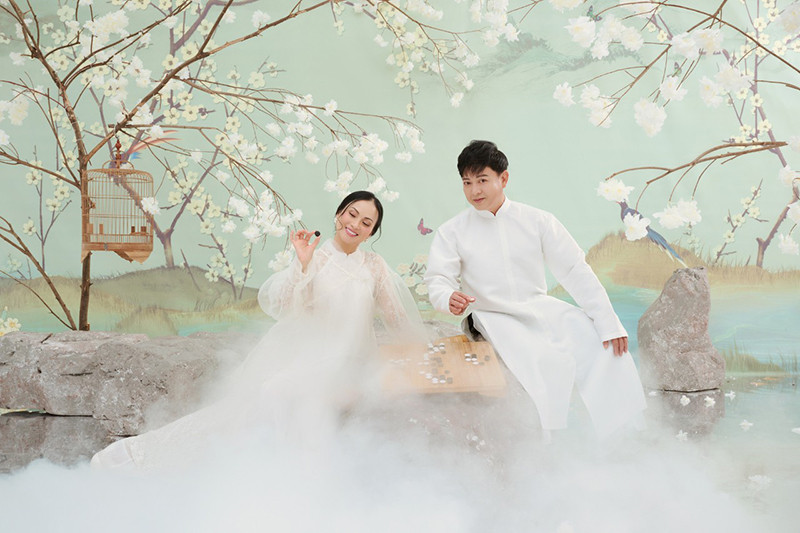 Alongside this stunning photoshoot, the trio released festive songs for the Tet Holiday. Ha Phuong and Tran Sang each performed their own renditions of the song Xuân về trong kỉ niệm (The Spring of Reminiscence). Meanwhile, Thai San carried out a delightful performance of Nắng Xuân (Sunlight in The Spring).
"I feel absolutely excited to be able to celebrate the very jubilant early spring holiday with everyone in my beloved family after a busy and separated year," Ha Phuong shared her thoughts on the traditional Tet Holiday.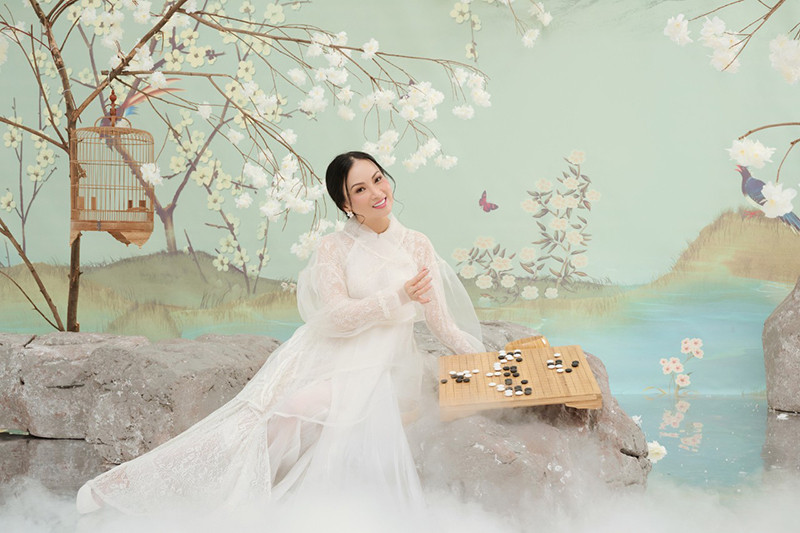 She added: "Looking back at the past year, I myself contented with the projects that I have done and left an impact on the fans of my singing. For this year also, I would continue to push my musical, as well as motion pictures projects that are in the making. I truly hope that for the upcoming 2023, you guys can give support to those and my two good friends Tran Sang and Thai San".
For Thai San, the actor strived to further enrich himself through newer, more exciting personal projects as well as in collaboration with Ha Phuong. Thai San then wished everyone a happy, peaceful and lucky new year.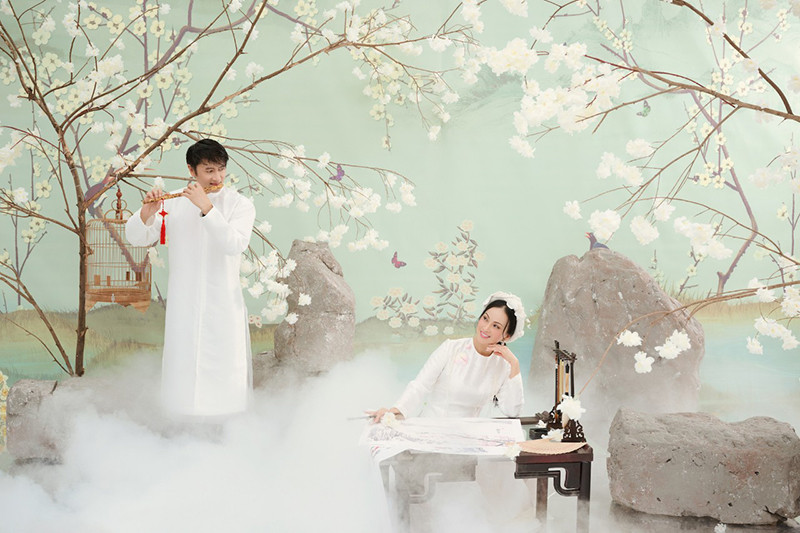 Tran Sang was grateful for a 2022 that opened him to great opportunities. As 2023 awaits ahead, he wished for a re-bloom of his career. He ended with a happy new year wish, hoping for everything great health, wealth and happiness.
Nguyen Vinh