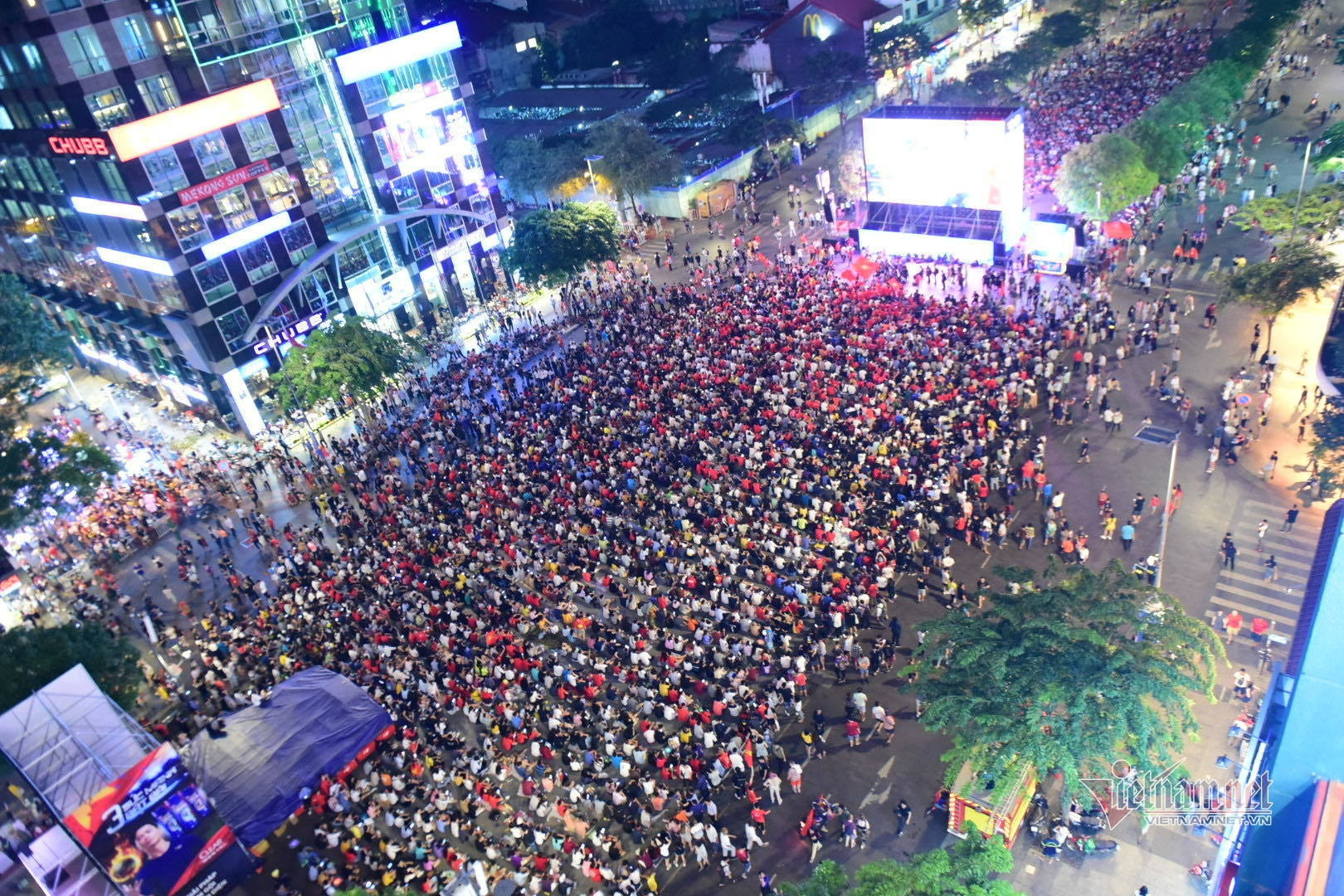 Statistics show that, in 2019, the contribution of Ho Chi Minh City's tourism industry to the Gross Domestic Product (GRDP) reached 6.2 billion USD. It is estimated that by 2025, total revenue of the tourism industry will reach 14.1 billion USD (accounting for 14% of the city's GRDP).
As for nighttime economic activities, through a survey of night tourism products, domestic tourists contribute 15% to the city's tourism industry, while international tourists only contribute 5%.
In order to develop the night economy, the municipal Department of Tourism has coordinated with districts to develop plans to promote night activities.
Specifically, District 5 will reorganize the oriental medicine street, food street, and gold silver - gem street. District 11 will develop a night food street and join the Dam Sen cultural park to organize nighttime entertainment activities along the Tan Hoa canal. District 7 will set up 3-4 night commercial, culinary and cultural points for residents and tourists. In Can Gio district and Can Gio night market, a community eco-tourism model will be organized.
In addition to Bui Vien and Nguyen Hue pedestrian streets, the city will open other pedestrian streets.
HCM City will also promote night cruise trips along the Saigon River and Nhieu Loc Canal and develop art shows at night.
Under the tourism development strategy to 2030, Ho Chi Minh City will become a national center of nightlife activities in the next two years.
Ms. Nguyen Thi Anh Hoa, Director of the HCM City Department of Tourism, said that nightlife and entertainment are products that can make a difference to the night economy of Ho Chi Minh City.
The People's Committee of Ho Chi Minh City has proposed to the National Assembly a number of solutions to develop the night economy. Accordingly, the city wants to open casinos at five-star hotels and major tourist attractions, which serve Vietnamese players.
The city also proposed allowing karaoke bars, bars, and discos at tourist accommodation establishments of 4 stars or more to operate without time limits, while the remaining are allowed to open later. It also wants to have preferential policies for tourism investment, especially for amusement parks of international and regional stature.
Ho Van