The Ministry of Agriculture and Rural Development has reported to the prime minister on the spread of the exotic fall armyworm in many localities of the country.
According to the ministry's Plant Protection Department, the pest has quickly expanded to more than 30 cities and provinces so far this year, threatening thousands of hectares of maize.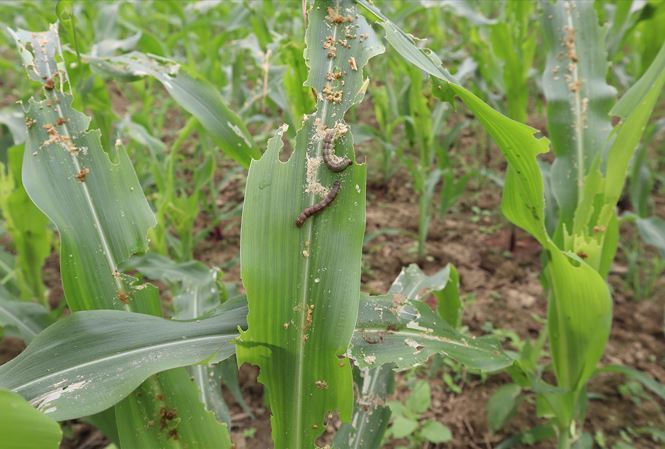 The most favourite food of the fall armyworm is maize
The department said that the fall armyworm originated from Central America had ravaged crops in Africa and Asia, particularly maize.
Last year, the fast-moving fest appeared in India and Sri Lanka and early this year it has been reported in China, Thailand and Myanmar.
Nguyen Quy Duong, deputy head of the department said that the fall armyworm can harm up to 300 kinds of crop such as maize, beans, rice, sugarcane and vegetables. Among those, maize is its favourite food. The worm can move very fast along with the wind at hundreds of kilometres per night.
Corlife Vietnam cited an analysis from the Centre for Agriculture and Bioscience International, saying that without preventive measures, the worm can cause the annual decline of maize by 21% - 53%.
The Food and Agriculture Organisation (FAO) advised farmers to prioritise measures, including Integrated Pest Management in Agriculture, using traps and frequently checking the soil and crops, before using pesticides.
The Plant Protection Department has allowed for the temporary use of pesticides to deal with the fall armyworm.
Tien Phong/Dtinews