In memories of Hanoians, the Old Quarter is not only the representation of Hanoi's cultural value, but also the concentration of many old jobs that were once part of the normal living days in the capital city.
Now, in a modern world, many tradition jobs have disappeared but there remain artisans who are trying to keep the tradition going in every corner of the Old Quarter, which helps ensure that the past is not forgotten but preserved as evidence of a city with history of thousands of years.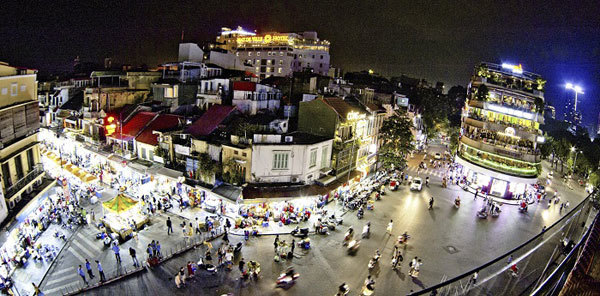 Hang Dao – Cau Go streets section.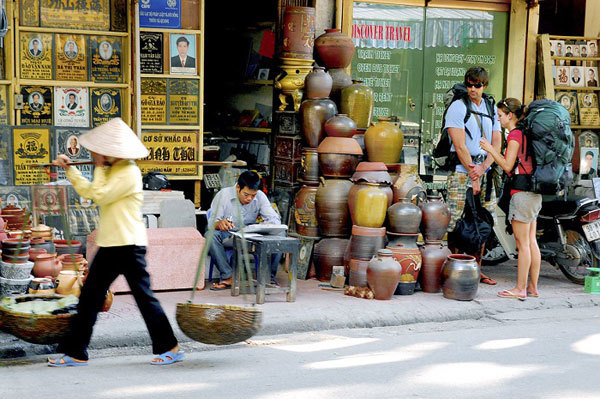 Hang Chinh Street.
 Hang Ma Street.
 A stone portrays carving store in Hang Mam Street.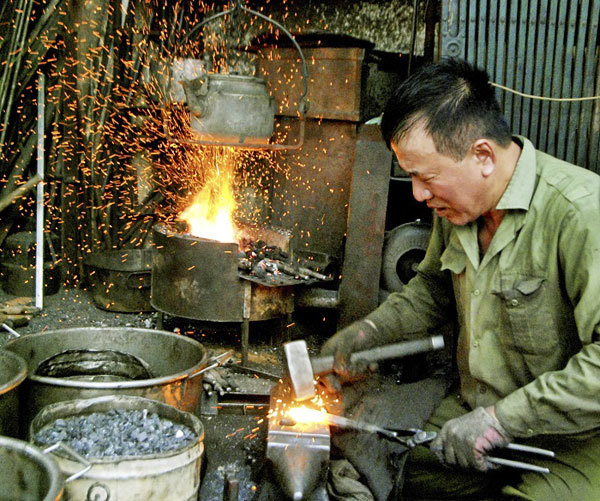 Iron forger Nguyen Phuong Hung at Lo Ren (forging furnace) Street.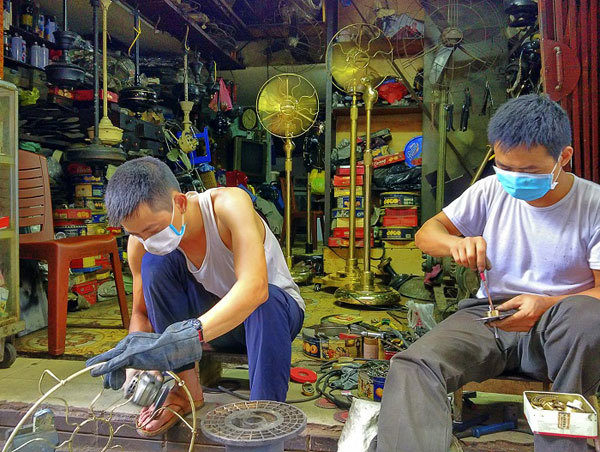 Rebuilding old fan machine at Ta Hien Street.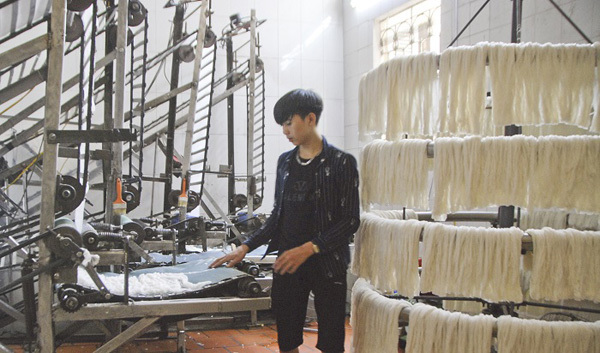 Making Pho, a traditional Vietnamese dish of noodles with beef and chicken.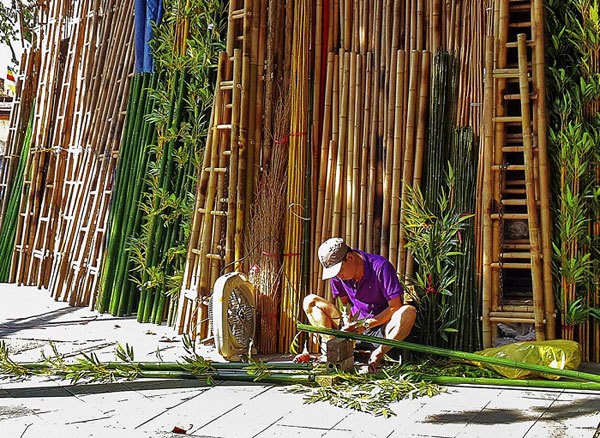 Bamboo and rattan weaving at Hang Vai Street.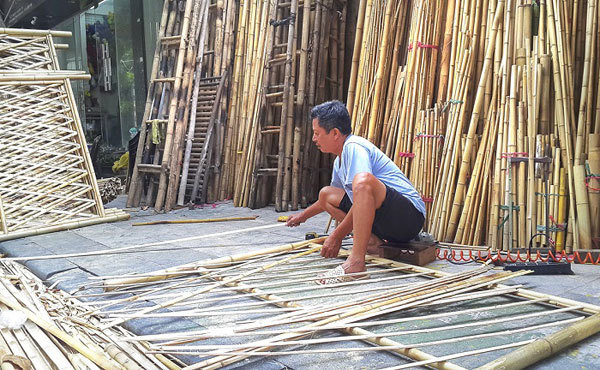 Making different products from bamboo at Hang Vai Street.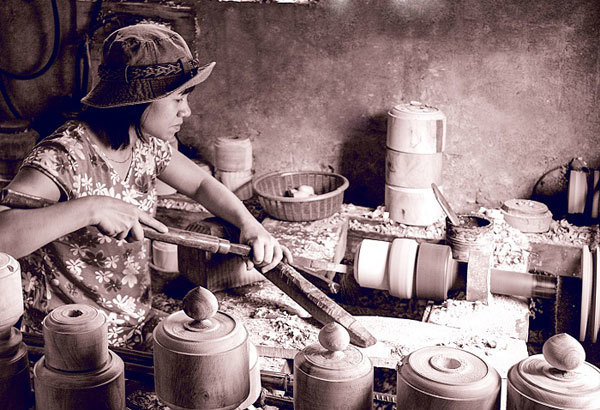 Woodturning in To Tich Street.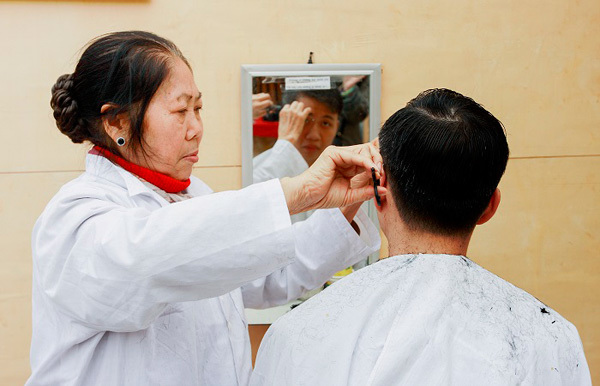 Haircutting in the Old Quarter.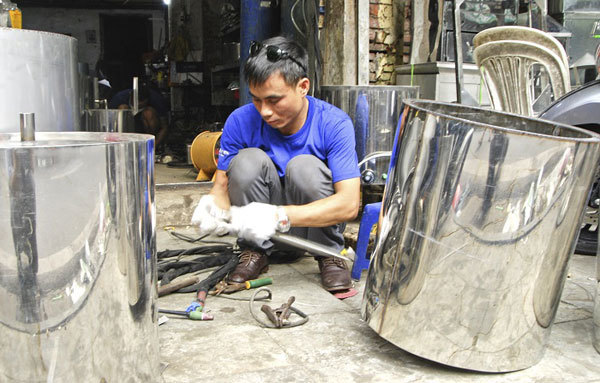 Crafting products from sheet metal in Hang Thiec Street.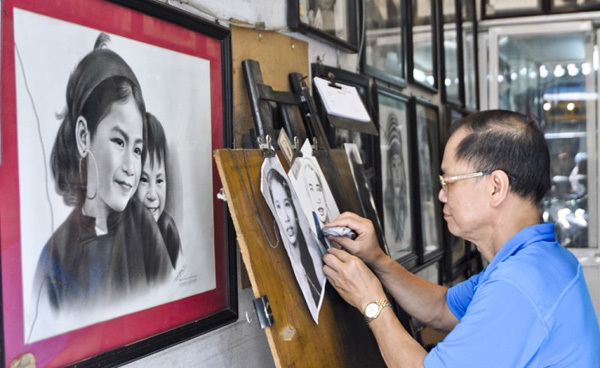 Portrait painting in 24 Hang Ngang Street.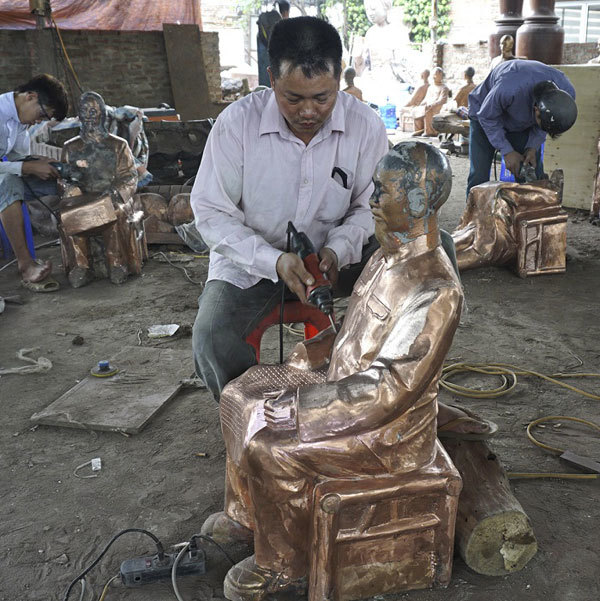 Copper-smiths in action at Ngu Xa craft village.
 Woodturning at 7 To Tich Street.
Mr Hien, the last copper refiner, in Hang Dong Street.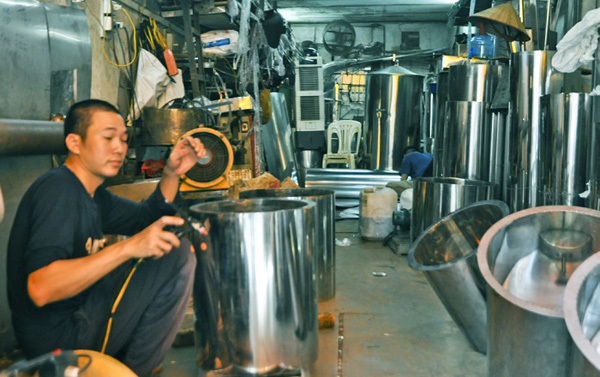 Crafting metal products in 17 Hang Thiec Street.
Hanoitimes
Hai Yen - Photo: Thanh Hai

The summer sun adds to the heat on Lò Rèn (Blacksmith) Street in Hanoi's Old Quarter, which is home to dozens of shops selling steel frames. The pace of life is as it is most days.

Known as the land of traditional crafts, Hanoi has the highest number of craft villages in Vietnam: 1,350, nearly one-third of the total number.