Nguyen Doan Tu, director general of the General Department of Population and Family Planning, under the Ministry of Health, talks to Vietnam News Agency on what Viet Nam should do to narrow the gap in birth rate between different regions.
Vietnam among fastest-aging nations worldwide
Hanoi's gender imbalance still worrisome
Hanoi works to reduce gender imbalance at birth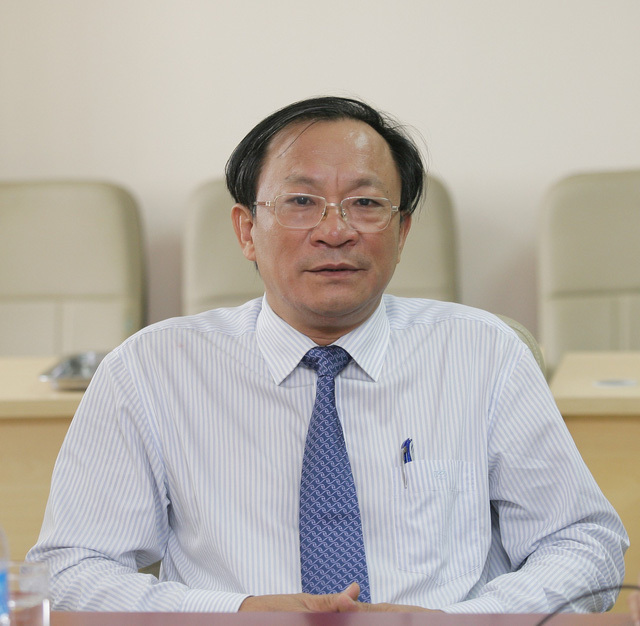 Nguyen Doan Tu. — Photo giadinh.net.vn
What are Vietnam's achievements in the national programme on birth control?
In 2006, Vietnam achieved its target that each couple should have 2.1 children on average - the desired fertility at replacement level, 10 years earlier than the target in Resolution No.4 of the Party Central Committee on January 14, 1993. The previous population boom was successfully contained while population structure improved.
In 2007, Vietnam entered the period of golden population – an important opportunity for the country to accelerate its socio-economic development and to improve the quality of life of its population. More importantly, population density between regions has been re-distributed for the better.
Vietnam had a population of 95 million people in 2018, 20 million lower than the previously projected figure, thanks to achievements gained in family planning.
Good family planning work has greatly contributed to the country's socio-economic achievements as well as the national programme on poverty reduction and betterment of people's livelihood.
What is the focus of the current programme of family planning?
Two years ago, the Party Central Committee issued Resolution 21/NQ-TW emphasising the important task of shifting the mission of family planning to population and development goals. Such a shift in the work of family planning conformed with the Cairo International Conference on Population and Development in 1994 and the theme of the 2019 World Population Day adopted by the United Nations Fund for Population Activities.
Our current population goal is to deal with all issues regarding population structure, size, distribution, population quality and the relationship between population and socio-economic development, in a comprehensive and synchronous manner.
Some of the priorities could be maintaining replacement fertility level and bringing down the gender gap at birth, and to seize the opportunities afforded by the golden population period and prepare for the aging process.
Many provinces in Vietnam have faced the problem of low birth rate. Does the Department of Population and Family Planning have a strategy to encourage young couples to have more children?
At present, on average, the number of children that a Vietnamese woman has reduced from 3.74 children in 1992 to 2.09 children in 2006 and the same rate has been maintained until now. This is good news for Vietnam as we have been able to maintain replacement fertility level for more than 12 years.
A big challenge that Vietnam has been facing in the work of family planning is that on average, each woman in the reproductive age has two children. However, in some urban areas the rate of children per couple is lower than 2.1—the replacement level fertility (the rate at which a population exactly replaces itself from generation to generation). For example, in Dong Thap Province in the Mekong Delta, on average, a woman has 1.34 children while in HCM City the ratio is 1.36 children, while Ba Ria-Vung Tau women have 1.37 children per mother.
Facing such a low birth rate, authorities in many provinces have encouraged couples to have two children and asked the Government to approve a proposal on the adjustment of the birth rate between different regions from now until 2030.
Has Vietnam's sex imbalance at birth improved compared to 10 years ago?
Sex imbalance among newborn babies has become a serious problem in Vietnam in both urban and rural areas. Normally, the ratio is about 103 to 107 boys are born per 100 girls.
The imbalance showed up later in Vietnam compared to other countries, but the situation is getting worse, especially since 2006. In 2018, there were 115.1 male babies against 100 female babies.
Vietnam has set a target that by 2030, the birth ratio between boys and girl will be 109 boys per 100 girls. To achieve this target, we have to increase our communication activities while taking tough measures against abortions over gender.
What are the biggest challenges that Vietnam is facing in the course of balancing the sex ratio at birth?
The differences in the birth rate between regions, rural and urban areas: In many urban areas with better economic development, the birth rate has fallen to a very low level. In some localities the birth rate is too low compared with replacement rate.
Adding to the problem is the unbalanced ratio of boys and girls in many localities nationwide.
In addition, Vietnam is one of the several countries facing a high rate of aging population. This will become a big burden for society and families.
Additionally, Vietnam's healthcare for elderly people has not yet fully developed.
It is reported that Vietnam is one the seven countries with the most rapidly aging population in the world. Meanwhile, the country's socio economic conditions are not on par with the rapidly aging population and their healthcare requirements.
To address this issue, the General Department of Population and Family Planning has developed a proposal on taking care of old people in 2017-2025 and the Viet Nam Population Development Strategy by 2030. We hope with due attention from all concerned Government agencies and the general public, the Vietnamese elderly will be given due care so they can enjoy a healthy and happy life until their last days.
VNS