The police in Binh Duong are investigating the discovery of the bodies of two men were found encased in a concrete block.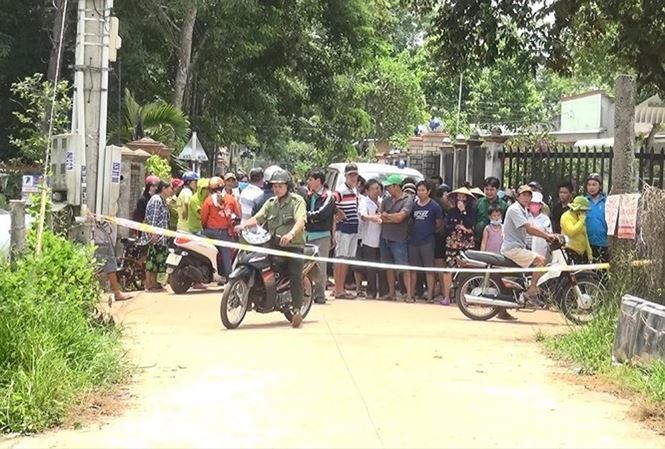 The site where the bodies encased in concrete found 
On May 15, a man was cleaning the newly-bought house in Hamlet 5, Hung Hoa Commune, when he discovered a concrete box.
He and the neighbours tried to take the box outside when they noticed a foul smell and what appeared to be a human body part exposed. The police found the bodies of two men inside the concrete.
On May 16, the Institute of Forensic Sciences (C54) has collaborated with the police in Binh Duong Province to investigate the scene. Initial results show that this could be a murder as both men were already dead when they were put into the concrete block.
The bodies haven't been identified.
According to the locals, two women and a man rented the house eight months ago. There was a time the house was covered up completely and they no longer saw the man around.
The women moved out after a while. The locals said the people in the house were unfriendly and uncommunicative.
"They blocked the house and used four to five locks on the front door. Even when the landlord came to collect the rent, they didn't open the door and only put the money through a gap in the door," a local said.
Nguyen Thanh Tung, chairman of Hung Hoa Commune, said the house's first owner sold it to another person who rented it out to many people. The police were unable to contact any of the previous tenants.
Tien Phong/Dtinews