Many passengers buses have been reported to overload during the Reunification and Labour Day holiday as travel demand has surged.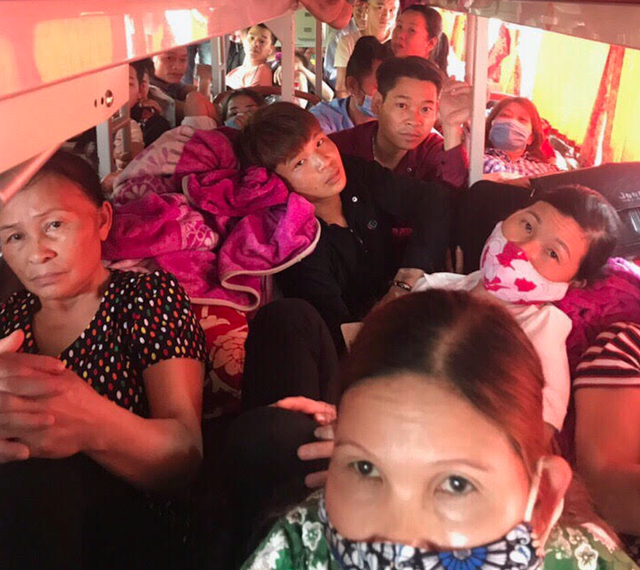 A 43-seated passenger bus running from My Dinh Station to Yen Bai Province is found to carry 78 passengers on April 29.
On the morning of April 29, the hotline of the Department of Transport Police received a message from a passenger who was on a passenger bus running from My Dinh Station in Hanoi to Yen Bai Province. The passenger said that he could not breathe as the 43-seated bus was carrying 78 people who were jammed in with their luggage.
Receiving the message, police stopped the bus which was passing Trung Ha Bridge for a check and found 78 passengers.
With the overloading violation, the bus was fined over VND45 million (USD1,956) and asked to put the passengers on other buses.
The department has reported that many passenger buses have been fined for overloading over recent days as travel demand surged during the five-day Reunification and Labour Day holiday which started from April 27.
On April 28, police in Phu Tho Province also issued fine for another bus which was found to have 31 passengers beyond its capacity.
Another 41-seat bus was also fined for carrying 62 passengers on the Hanoi-Nam Dinh Province route on April 29.
The Department of Transport Police has announced two hotlines of 0995.676767 and 0692.342608 for passengers to report violations on roads, rail and waterways during the holiday. Dtinews