The Ministry of Transport has requested the Chinese contractor of Cat Linh-Ha Dong metro line in Hanoi to commit a specific deadline when the project will be finished.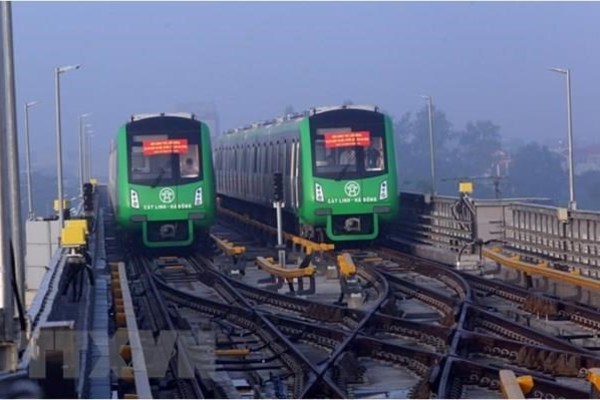 Trains of the Cat Linh-Ha Dong metro line in Hanoi
Although 99 percent of the construction work is completed and equipment has been installed to get ready for trial run, the project's commercial operation has experienced multiple setbacks.
Since its construction started in 2011, the official operation was delayed eight times. The latest promise made by the transport ministry pushed the deadline to April this year.
In a document responding to a recent question of the National Assembly delegation of southern Ba Ria-Vung Tau province on when the metro line will run, the ministry blamed the long delay on the Chinese contractor failing to follow its orders to accelerate the work.
The project's difficulties have been reported to the Prime Minister and the Ministry of Foreign Affairs of Vietnam and the Chinese Embassy in Hanoi to seek support and possible solutions.
"The Ministry of Transport has worked with Commercial Counsellor of the Chinese Embassy to hold meetings once every two week to review the work's progress," the ministry said in the document.
"This aims to urge the contractor and relevant sides to accelerate the progress and soon put the metro line into commercial operation."
The Cat Linh-Ha Dong metro line has used official development assistance (ODA) from China with appointed contractor and supervision consultant also from China.
The project has a total investment of 866 million USD. It was initially scheduled to begin operation in 2016./. VNA