A ceramic company in Phu Tho Province has admitted that the waste oil in the recent water contamination incident originated from them but said they had never signed off the decision to dispose of or release the oil.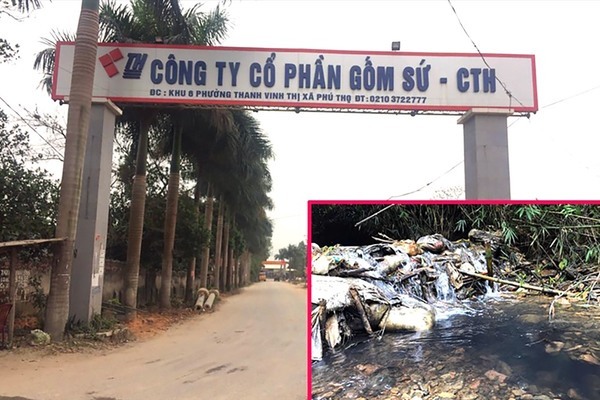 Thanh Ha JSC identify the released oil as theirs
Thanh Ha Constremix JSC admitted that the oil being dumped near Da River Water Plant and caused polluted tap water in Hanoi belonged to them. However, their leaders did not have any relationships with the arrested suspects and their dumping activities.
Thanh Ha JSC has contracted another party who is specialised in dealing with waste oil. However, the waste oil dumped near Da River was another problem since there is no document or decision about disposing and releasing the oil.
Thanh Ha JSC said they were working with the authorities to investigate the case. Employees who agreed to release the oil said they didn't know what Ly Dinh Vu and his accomplices would do. However, Thanh Ha JSC promised to punish violators in accordance with the law and improve their waste treatment procedures.
The company has spent VND500m (USD21,600) to help citizens in Hanoi deal with the problem. This was the first installment and Thanh Ha JSC will continue to share difficulties with the people.
"We are an ethical company. The details of the implementation are still being completed," said Thanh Ha JSC's representative.
Nguyen Duc Truyen, chairman of Thanh Ha JSC, said after an initial investigation, they discovered that a truck entered the company and the warehouse employees transferred the waste oil to the truck. No one signed the decision to release the oil and the employees didn't report the case.
Dan Viet/Dtinews

The police in Hoa Binh Province have arrested two men for dumping waste oil near the Da River Water Plant, the water source for millions of people in Hanoi.

Hanoi will give daily reports on tap water quality following the oil contamination at the Da River Water Plant.