A woman in the northern mountainous province of Dien Bien has been detained in a case in which her daughter was kidnapped, raped and strangled to death.
Dien Bien: Four prosecuted for murder and rape
Dien Bien murderer to be prosecuted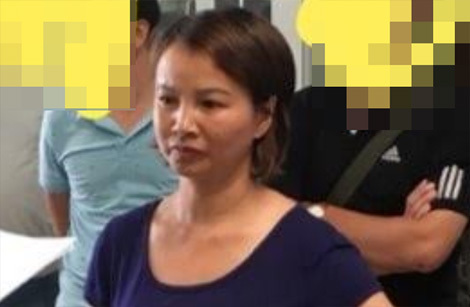 Cao My Duyen's mother Tran Thi Hien
Tran Thi Hien, 44, is the mother of Cao My Duyen, 22, who went missing while delivering 13 live chickens to a customer on the afternoon of February 4. 
Hien reported to police her daughter's disappearance later the same day after multiple failed attempts to reach Duyen on her phone.
A search for Duyen was launched and her body was discovered three days later at a pigpen at an abandoned house an hour's drive from her home.
Duyen's body was found half-naked with her face covered by a helmet. The autopsy showed the young woman was strangled.
Following investigations, eight suspects were arrested, including Vi Van Toan who was described as the mastermind behind the murder.
Toan said that he and Duyen's mother Tran Thi Hien joined in a drug smuggling ring 11 years ago. He was imprisoned until 2018. Before he was arrested, Hien owed him VND300 million (USD13,043) and he urged her to repay the debt but she refused. So he kidnapped Duyen as a way to force Hien to repay the debt.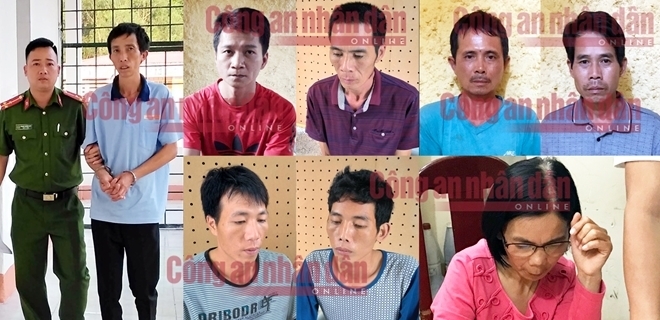 The suspects arrested for the investigation
Toan said he did not intend to kill her, but the other men in the gang raped her until she fainted and after that they killed her.
At the police station, Hien rejected Toan's accusation that they were in the same drug smuggling ring and claimed she did not know anything about Toan.
Director of Dien Bien Province's Police Department Sung A Hong spoke to reporters that the police was investigating Toan's decelerations. The police collected some evidence to prove that Hien was involved in the drug dealing with Toan.
Investigations continue. Dtinews

The police have detained four women for suspected involvement in a murder case in which two bodies found encased in concrete in Binh Duong Province.