Cat Linh-Ha Dong urban rail line in Hanoi, the first metro project to be completed and running in Vietnam, officially began commercial operations on November 21, to a lesser ridership than previous days.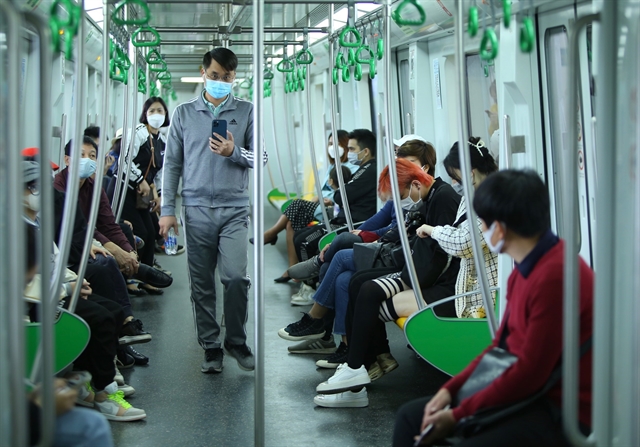 Passengers on Cat Linh-Ha Dong metro on Sunday. 
In the first 15 days of free ticket trials, 2,554 rides were conducted, serving 380,510 passengers, with an average of 25,000 a day, according to Vu Hong Truong, General Director of Metro Hanoi.
The company has mobilised 100 more staff to guide passengers during the first days of commercial operations. It is planning to deploy a diverse range of services at the stations like ATMs, vending machines and some retail stores.
In the first six months of commercial operation of the metro line, trains will run from 5am to 11pm. Trains run every ten minutes and stop for 25-50 seconds at each station to pick up and drop off passengers.
An unlimited daily pass costs VNĐ30,000 (US$1.3) and a monthly pass costs VNĐ200,000 ($8), with various schemes for bulk purchases and specific groups like students or workers.
People are told to prepare notes smaller than VNĐ100,000 when purchasing tickets.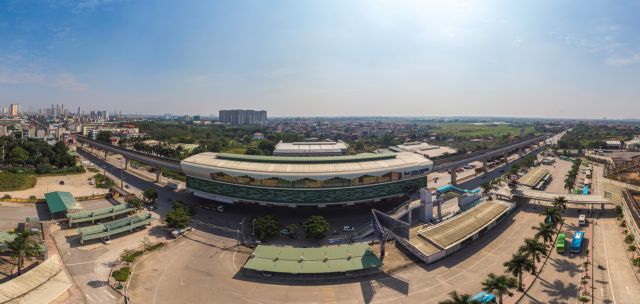 A view of the Yen Nghia Station on the metroline.
Source: VNS