Different from the previous years, HCM City's Mien Dong coach station and Tan Son Nhat International Airport have been very quiet these days due to impacts of the ongoing Covid-19 outbreaks.
VietNamNet's reporters visited the coach station and the airport on February 5 (the 24th day of the 12th lunar month), 6 days before the lunar New Year (Tet). This time is usually the busiest period of the year for coach stations and airports as people flock to their home for the Tet holiday. But it is different this year.
At Mien Dong, HCM City's major coach station, in front of the ticket counters, there was no scene of passengers jostling to buy tickets like it was in the previous years. The ticket counter staff was quite leisurely. The waiting seats at the coach station were empty. The roads around the coach station were also quite clear.
A manager of the Mien Dong coach station said that during the daytime, coaches mainly depart to central and northern provinces and those travelling to the Central Highlands depart at night. This year, the coach station is quite empty because customers are afraid of the Covid-19 pandemic.
Some photos taken at Mien Dong coach station on the 24th day of the 12th lunar month:
It was similar at Tan Son Nhat airport. The number of passengers flocking to the domestic terminal to return home for Tet was not large.
At this time of previous years, passengers had to queue up and wait a long time to complete the check-in procedures, security screening. This year the time was greatly shortened.
It has been never happened before that several days before Tet, many people came to the airport to change or return air tickets.
Some photos taken at Tan Son Nhat airport on the 24th day of the 12th lunar month: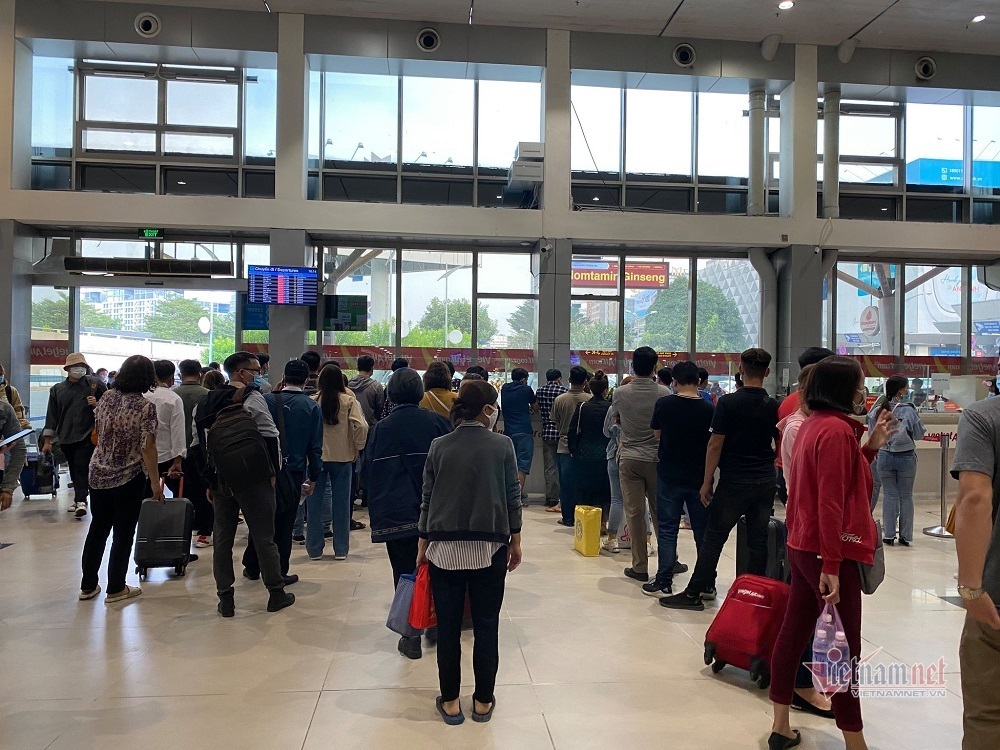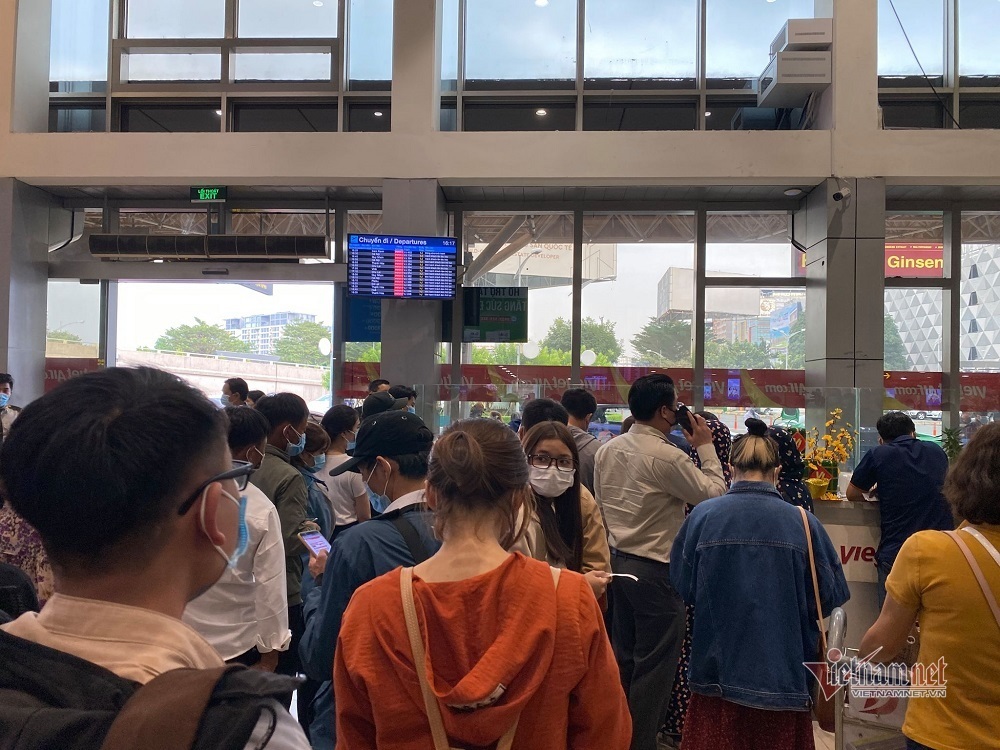 People waiting in line to exchange or return tickets at Tan Son Nhat airport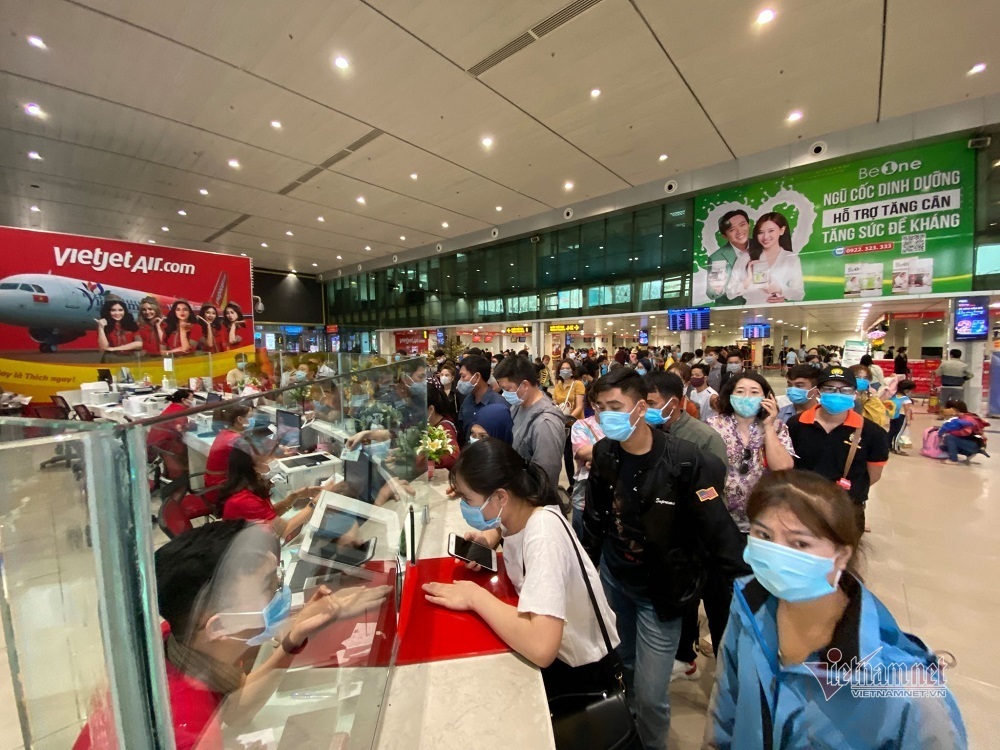 At Vietjet Air information counter at the domestic terminal, hundreds of people lined up to wait for ticket exchange/return procedures.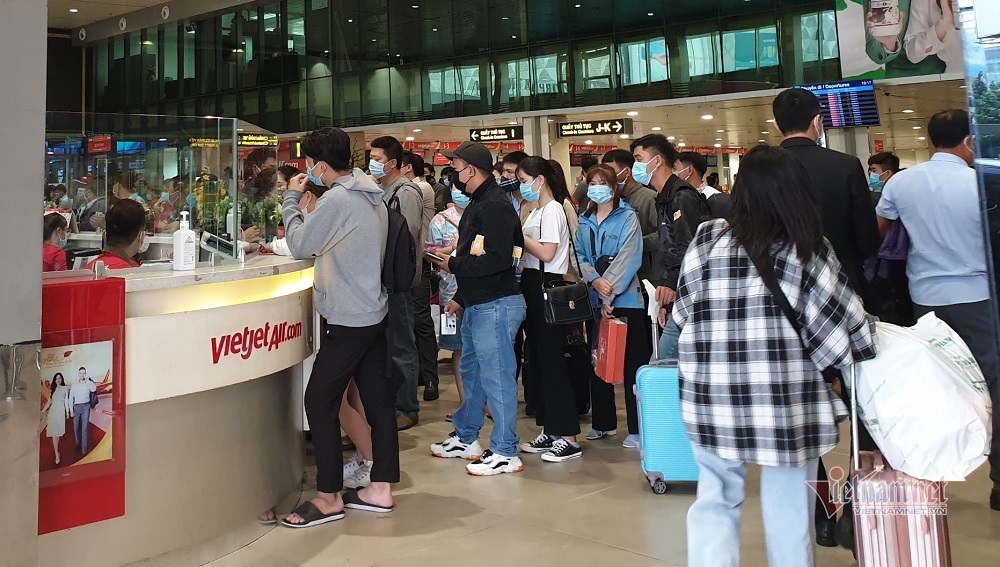 Most customers could only exchange tickets, not return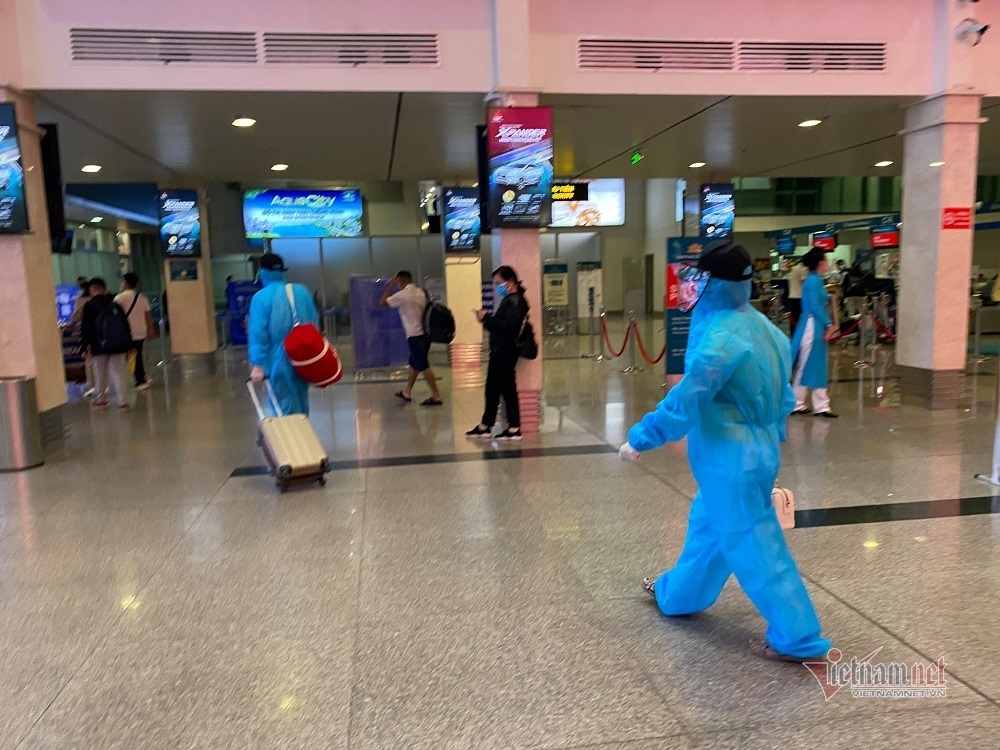 Besides wearing facial masks, many passengers also used protective clothing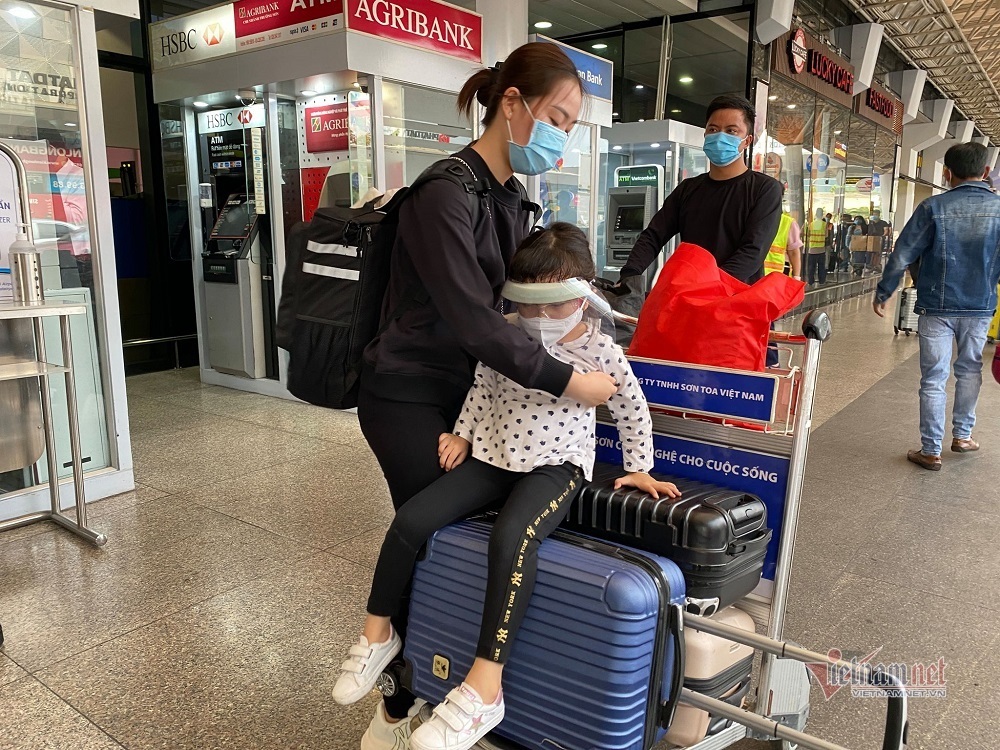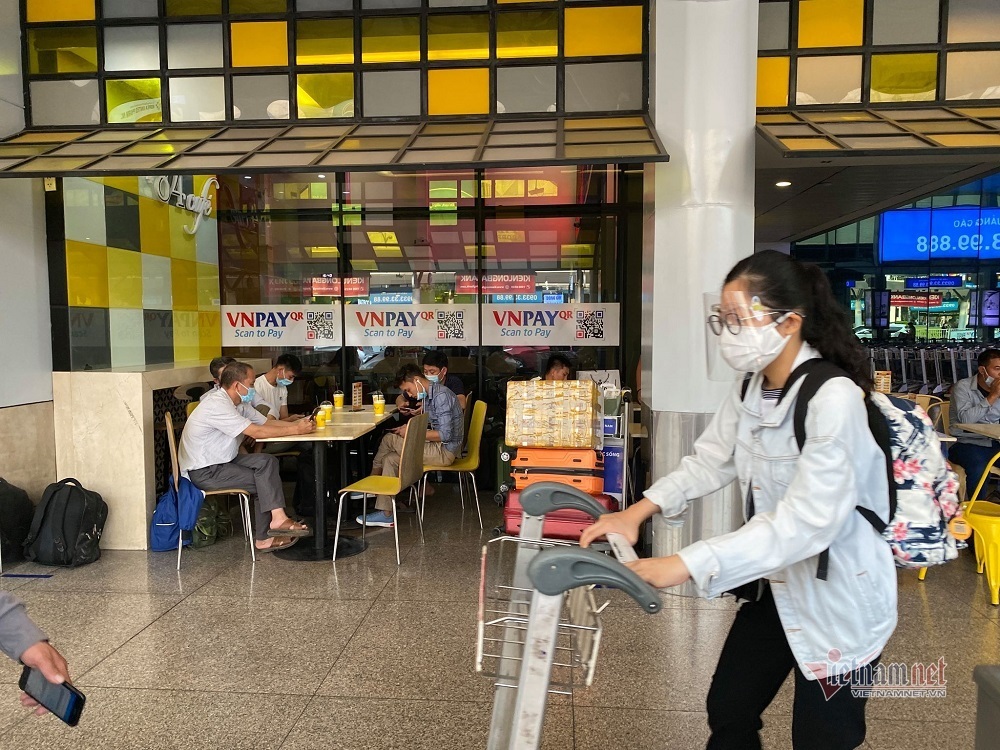 Some people equipped themselves with specialized hats.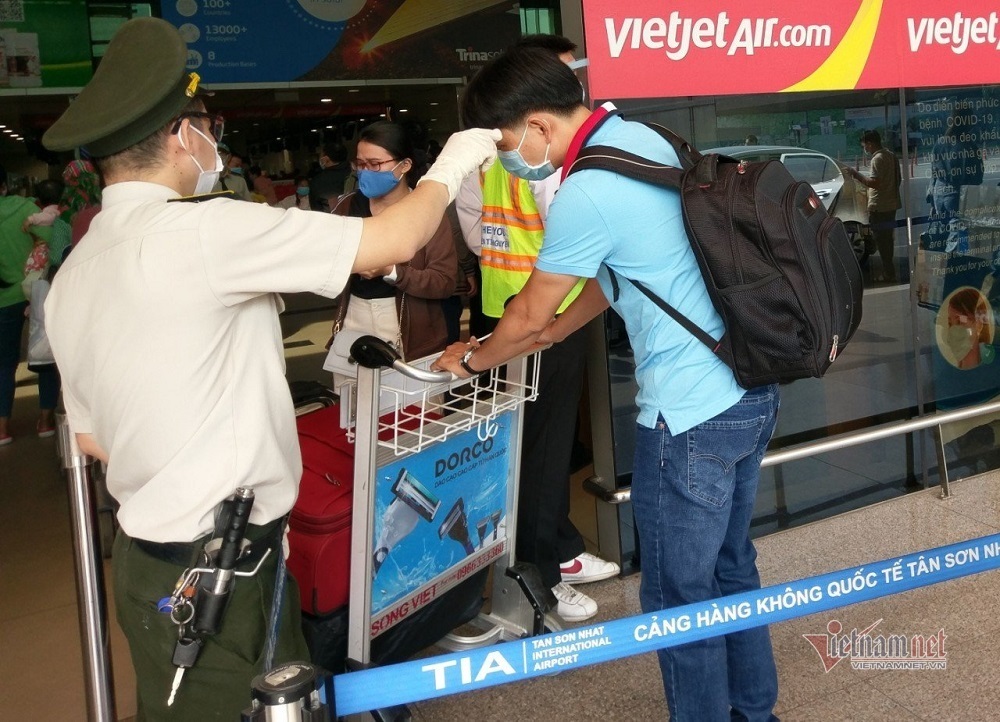 Airport security forces check passengers' body temperature

Passengers wash their hands to prevent Covid-19
The number of visitors is not large so check-in, security screening procedures are not as long as every year
Most passengers fly to central provinces


Tuan Kiet

This year, Hanoi's traditional flower market is held on the streets of Hang Luoc, Hang Khoai, Hang Roi, Hang Ma and Phung Hung.

A number of bus routes in Hanoi have few passengers these days due to the impact of Covid-19 pandemic.